China Baowu has big plans for 5G
Share - WeChat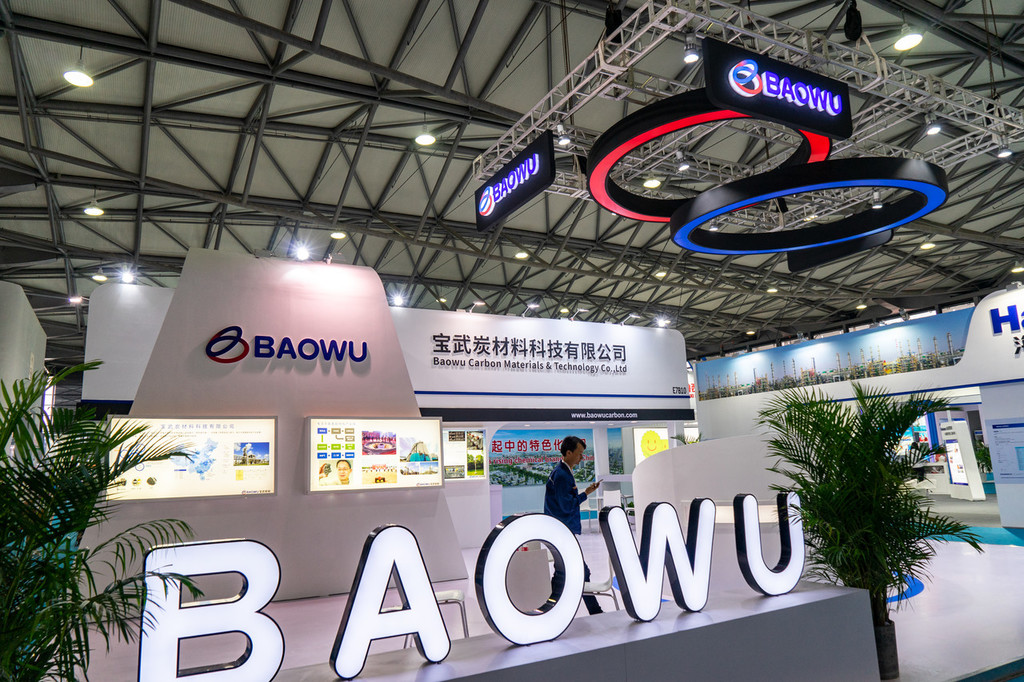 The world's first 5G-based metallurgy industrial Internet of Things project will be launched by China Baowu Steel Group in July, according to two strategic cooperative agreements signed on Wednesday to facilitate the project.
China Baowu and China Unicom, one of the nation's largest telecom carriers, are going to build a pilot demonstration base for industrial IoT 5G applications in Baowu's Baoshan plant in Shanghai, as the agreement between the two stipulates.
Targeting China's manufacturing upgrade and transition into a smart economy, the project should effectively upgrade production lines, shorten research and development cycles and lower resource consumption.
"The steel industry has made great contribution to China's opening-up and development in the past four decades, but the sector is in need of self-correction due to rising costs, talent shortages and pursuit of a state-of-the-art working environment," said Chen Derong, chairman of China Baowu.
Another strategic cooperative agreement signed between Wingtech Technology Co Ltd and Shanghai Baosight Software Co Ltd, a China Baowu-owned high-tech enterprise, will work on technology, talent and marketing for the realization of the 5G-based project.
"The project is currently being planned and tested, and marks a big step for upgrading China Baowu's manufacturing. It is a great promotion for the overall Chinese industrial manufacturing sector," said Zhang Xuezheng, chairman of Wingtech Technology.
"The recently much talked '996' schedule should not be the future of human beings. In fact, all our efforts are trying to help people grow incomes and have enough leisure time to enjoy life, as well as have fun working. With the application of 5G technology, we can look forward to that future," said Chen.
The "996 schedule" refers to people who work from 9 am to 9 pm six days a week.