Industrial internet 'taking root' in China
Share - WeChat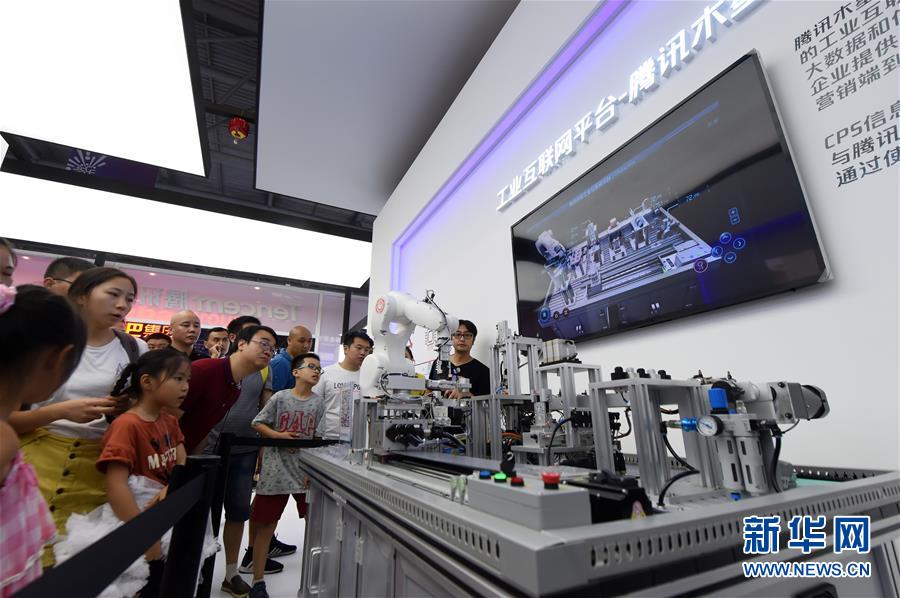 The industrial internet is "taking root" in more sectors in China, as the nation steps up efforts to promote deeper convergence of digital technologies with manufacturing for high-quality growth, officials and experts said on Monday.
"The industrial internet began to take root and blossom in China. More than 50 industrial internet platforms with regional or sector-wide influence have emerged in the country," said Xie Shaofeng, head of the informatization and software service division at the Ministry of Industry and Information Technology.
"An increasing number of applications are being commercialized with each platform owning 1,500 apps on average. Also, the member of the industrial internet alliance has exceeded 1,200," said Xie at a forum during the China International Big Data Industry Expo 2019, which kicked off on Sunday.
More efforts will be made for breakthroughs in core technologies, be it basic technologies like big data and smart sensors or leading ones such as 5G, he said.
Such a move is part of China's broader push to gain an edge in the industrial internet, which Qianzhan Industry Research Institute estimates will reach a market size of 10.8 trillion yuan ($1.64 trillion) by 2025, after serving as a world pioneer in consumer-oriented internet platforms and applications.
In the past few years, a string of traditional Chinese companies have beefed up their presence and gained momentum in this segment, where they have greatly improved efficiency and management by introducing leading technologies in their assembly lines.
A shining example is SAIC Maxus Automotive Co, a subsidiary of carmaker SAIC Motor Co, which allows customers to tailor vehicles in their platforms with the help of the industrial internet.
According to Wang Rui, vice-president of SAIC Maxus, thanks to the platform, its business is set to rise by a compound annual growth rate of over 60 percent, despite the overall downturn of the global vehicle industry.
However, Zhang Qiliang, chief information officer of Chinese heavy machinery manufacturing firm XCMG, pointed out at the expo that the development of the country's industrial internet still faces bottlenecks.
"Last year, XCMG invested some 20 million yuan in getting authorization approvals from major equipment makers as companies need to pay huge amounts as authorization fees every time they link the equipment to the platform," Zhang said.
"Though China stands almost at the same starting line with developed countries, we still lack killer apps and lag world-leading platforms," he said.