Shubo Avenue showcases city, drives it toward success
Share - WeChat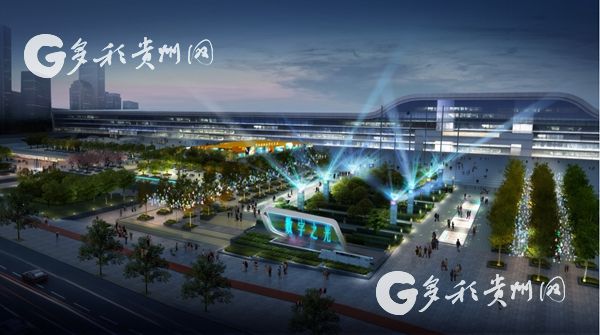 A 20-kilometer-long avenue will showcase the world's latest big data achievements and future digital cities at this year's China International Big Data Industry Expo. It will be held in Guiyang, Guizhou province, on May 26-29.
Launched in 2015, the annual expo has become an international and professional platform for big data development. To attract world-leading big data enterprises and showcase their developments, Guiyang has built a big data expo avenue called Shubo Avenue.
The avenue covers an area of 74.56 square kilometers. It features major zones dedicated to areas such as finance, industry, health and the big data experience.
Zhao Deming, Party secretary of Guiyang, said at a meeting on Jan 14: "It is necessary to expand the avenue into a platform featuring high-level opening-up and high-quality development. The avenue is key to Guiyang's development."
The avenue will focus on the integration of the internet, big data, artificial intelligence and the real economy. It will exhibit an excellent business environment, Zhao added.
On March 20, Guiyang held the launch ceremony of the first 20 major projects of Shubo Avenue. The total investment reached 2.2 billion yuan ($318 million). The projects support an optimized industrial layout, industrial upgrades and promote high-quality development of Guiyang.
The city plans to accelerate the construction of Shubo Avenue and its supporting projects, such as transport, ecology, public services and entertainment in the next three years.
Policies for professionals, finance, tax revenue and other sectors will be released to attract more businesses, according to the local government.
By the end of 2020, Shubo Avenue's core district is expected to be completed. It will become the center of Guiyang's big data projects. It will also act as a demonstration zone for the integrated development of the industry.
Full 5G coverage has been achieved along Shubo Avenue. At the expo, visitors can experience many 5G scenarios, such as autonomous driving, unmanned aerial vehicles, intelligent traffic management and intelligent medicine.
China Unicom Guizhou and Guizhou-based company Hankaisi Intelligent Technology Co are testing 5G-based remote-control vehicles in Guiyang National High-tech Industrial Development Zone. The autonomous vehicles can follow remote instructions such as moving on, speeding up, braking and turning. In emergencies, the safety manager in the car takes control in 5 milliseconds.
Cao Yuteng, chief operating officer of PIX autonomous driving of Hankaisi said: "Guizhou is China's first big data comprehensive pilot zone with strong support from the government."
He believes that the autonomous driving training base in Guiyang will attract global AI professionals and researchers in the future.
In addition, the 2019 Self-Driving Global Challenge Moving Hackathon will kick off at this year's big data expo. A total of 32 teams from 13 countries and regions will compete on the roads of Guizhou Science City, controlling their vehicles by platforms modified by technology.
In addition to Shubo Avenue, Guiyang plans to build three talent towns. They aim to provide high-quality and convenient support services for high-end professionals.