Protectionism will damage the world economy: forum
Share - WeChat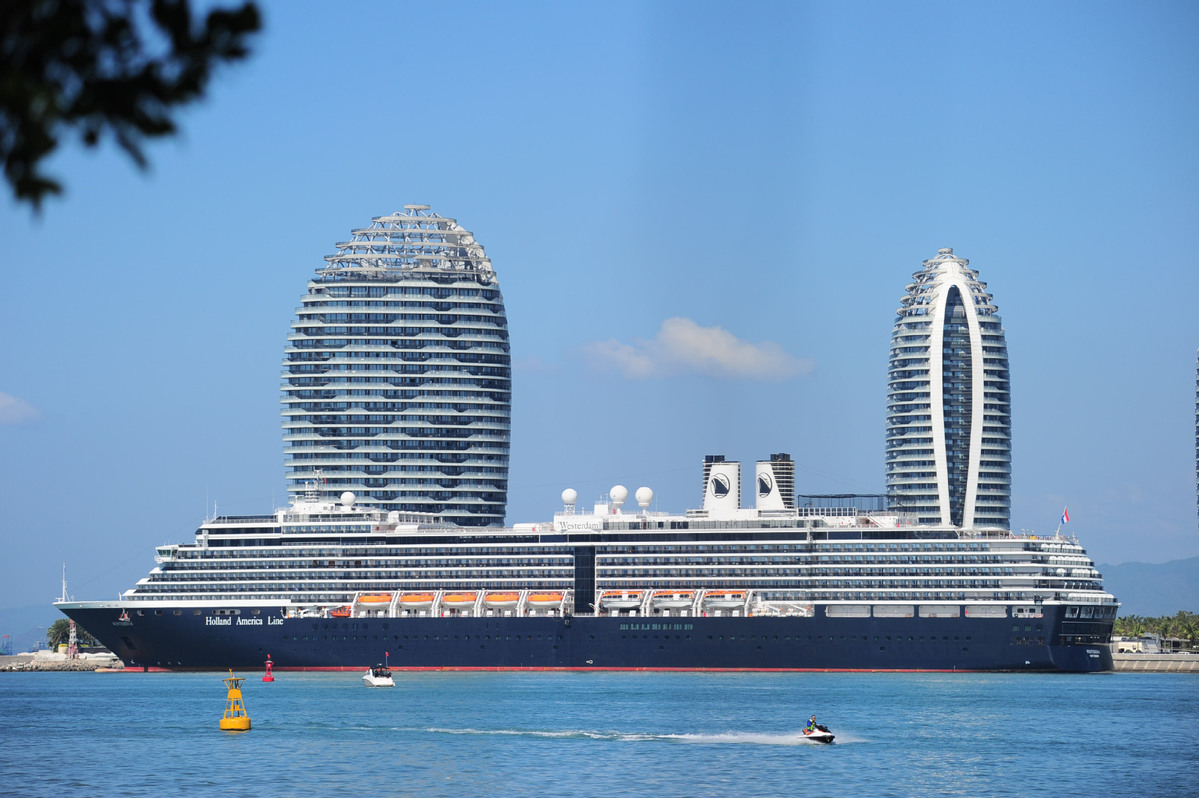 Reducing import tariffs can promote economic globalization and free trade, while trade protectionism could slow the recovery of the world economy, experts said in a forum in South China's Hainan province.
China has launched a series of major initiatives to further open up to the outside world, such as pushing forward with the Belt and Road Initiative, said, Gao Yan, chairperson of the China Council for the Promotion of International Trade.
The country has also reduced both the negative list for foreign investment and the total level of import tariffs, in order to promote economic globalization and free trade, she said while addressing the two-day forum that commenced Tuesday in Haikou.
Co-hosted by the China Council for the Promotion of International Trade and Hainan Provincial People's Government, the forum focused on the theme Creating better business environment, achieving new heights of free trade.
More than 1,000 representatives from Chinese and overseas institutions gathered in Haikou, the provincial capital, on Tuesday and conducted in-depth discussion on developing free-trade zones (FTZ).
The institutions include government agencies, FTZ administrations, international chambers of commerce and industry, and business communities.
Kevin Rudd, former prime minister of Australia, echoed Gao's speech, saying that growing trade protectionism has slowed the pace of world economic recovery.
He said that the US's requirements for unequal treaties barring China from imposing tariffs to counteract US tariffs would probably be unacceptable to any country.
John Adams Westover, World Federation of Free Zones secretary-general, said that there are 150 FTZ in the countries involved in the Belt and Road Initiative.
Establishing a circle of friends in global free trade areas will be conducive to developing both China and the world economy, he said.
Participants in the forum proposed a set of initiatives on developing FTZ.
The initiatives included supporting trade liberalization, opposing protectionism and unilateralism, expanding mutual and innovative investment partnerships, further connecting investment and trade, as well as using investment to increase trade.
Participants also proposed to strengthen industrial cooperation in FTZ infrastructure and further tap the development potential of involved countries, in particular resources and labor advantages.
Areas for cooperation will be expanded to include third-party-market cooperation, tripartite cooperation and public-private partnerships, as well as legal cooperation.
Legal cooperation includes providing dispute-resolution services and legal aid for the business community and cooperation between national and international financial institutions, said forum participants.
They also agreed to further improve the business environment by accelerating the development of FTZ systems and regulations.