A false narrative fuels trade war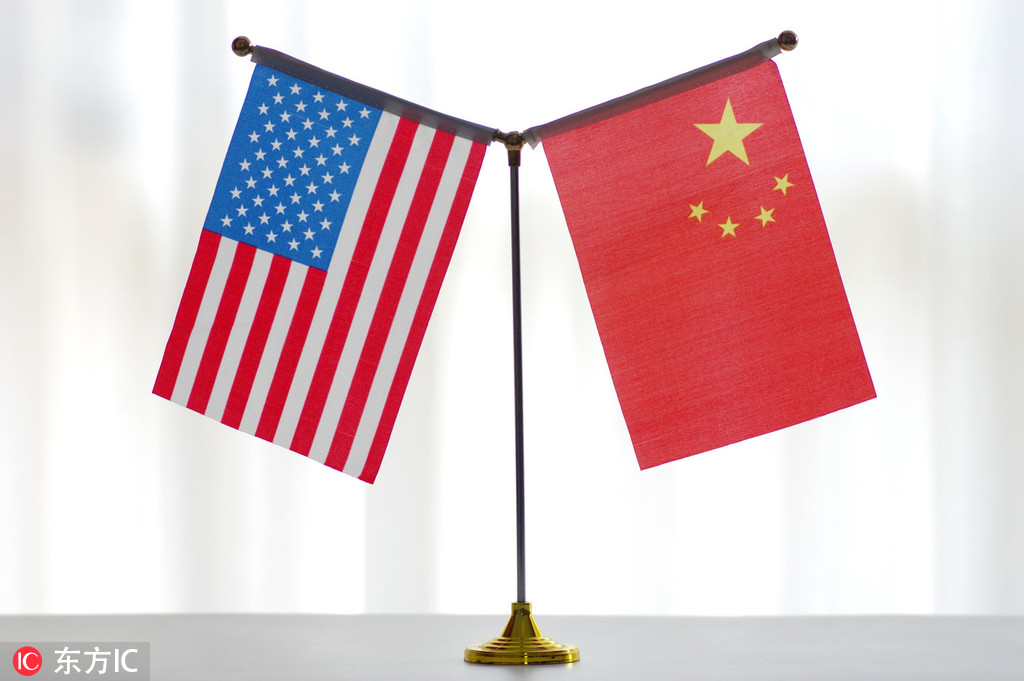 Amid charges and countercharges, the US-China trade conflict has now moved squarely into the danger zone. And in light of the sharp recent escalation of pressures from the US side-the US hike in tariffs this month from 10 percent to 25 percent on $200 billion of Chinese exports, a promise of additional tariffs on $325 billion of exports, and a full frontal assault on Huawei-even the odds of a cosmetic agreement are slipping by the day.
Washington's penchant for China-bashing has been taken to an entirely new level. Republicans and Democrats agree on very little these days. But blaming China for America's economic ills resonates across the political spectrum.
The Republican Party, once the pro-business constituency of free trade, has now embraced tariffs with open arms. For pro-working class Democrats, many of whom have long warned of the perils of globalization and trade liberalization, the transformation into tariff warriors has been relatively easy. After years of abusive trade practices, goes the bipartisan rhetoric, it is high time America stood up against China.
Today's China-bashing has gone well beyond the strain of anti-Japan sentiment that was evident some 30 years ago. Back then, the US manufacturing sector was experiencing its first taste of pressures on jobs and real wages that could be traced to a sharply widening trade deficit. A mercantilist Japan was the culprit. Now Washington has embraced different and tougher tactics to address a Chinese threat that it judges to be far more serious than the one that arose from Japan.
From Japan to China, the United States has been quick to see itself as the victim, choosing to blame others for economic problems that are very much of its own making. Yet this blame game flies in the face of some of the basic and most elementary principles of macroeconomics. Economics students are quickly taught the simple national income accounting identity that investment must always equal savings. The problem comes in the corollary: When nations are short of savings and want to invest and grow, they must borrow surplus savings from abroad and run current account deficits in order to attract the foreign capital. These balance-of-payments deficits-which the US has experienced in almost every year since 1982-are a recipe for trade deficits. But since the trade deficits stem from macro saving-investment imbalances, they tend to be broad based, or multilateral, in scope. Indeed, in 2018, the United States had merchandise trade deficits with 102 countries.
Therein lies the pitfalls of China-bashing. Yes, China accounted for fully 48 percent of America's massive $879 billion merchandise trade deficit in 2018. That makes it a lightning rod in the current US policy debate. Eliminating the Chinese piece of the deficit, goes the argument, is the only way to "make America great again" and thereby alleviate pressures on US workers.
If only it were that easy. For a savings-short US economy, there is no bilateral fix for a multilateral problem. Eliminating one piece of the trade deficit without fixing the savings problem-a very real possibility in light of a further depression of domestic saving following the tax cuts of late 2017-simply means that trade will be diverted from China to other foreign producers. Inasmuch as China is one of America's lowest-cost foreign suppliers, that means the trade diversion will invariably go to higher-cost foreign producers-the functional equivalent of a tax hike on US consumers.
The likelihood that China-bashing will backfire for a savings-short US economy raises a far deeper question: Why does Washington pursue such a flagrantly inconsistent strategy? The answer is as much an outgrowth of hegemonic overreach as it is a reflection of China's alleged unfair trading practices. With the dollar pre-eminent as the world's reserve currency, the United States has developed a sense of entitlement toward open-ended budget deficits that are funded by dollar-denominated debt issuance in its own currency.
Washington would rather blame others than take a long hard look in the mirror.
The tragic irony of a possible trade deal, if it does occur, is that it is likely to focus on a multiyear commitment by China to purchase over $1 trillion of US-made goods in an effort to narrow the bilateral trade imbalance between the two nations. This is pure political theater at its worst-underscoring the folly of a bilateral fix for a multilateral problem. It is based on the false premise that this "solution" will address the squeeze on US manufacturing and provide relief to pressures on jobs and real wages of factory workers. Yet nothing could be further from the truth for savings-short America. The bilateral fix is a recipe for trade diversion that does next to nothing to provide lasting relief for US workers and consumers.
Most significantly, the fixation on the bilateral trade deficit fails to address the structural issues that threaten lasting tensions between the two nations. Market access is at the top of that list-the opportunity of multinational corporations in both nations to invest freely in each other's markets. The US claims that China's joint venture requirements imposed on such investments is a recipe for forced technology transfer. Once again, the false narrative apparently matters more than fact-based analytics.
The United States and China are on a collision course. The world's two largest economies have accounted for fully 44 percent of world GDP growth since 2008. If they opt for a superficial resolution or fail to come to terms on their trade conflict, the global economy could well falter. Now, more than ever, a fragile world is in desperate need of political will and wisdom-and a leadership courage that is sorely lacking today.
The author is a faculty member at Yale University and former chairman of Morgan Stanley Asia. The views do not necessarily reflect those of China Daily.