Artist puts cotton in his frame of success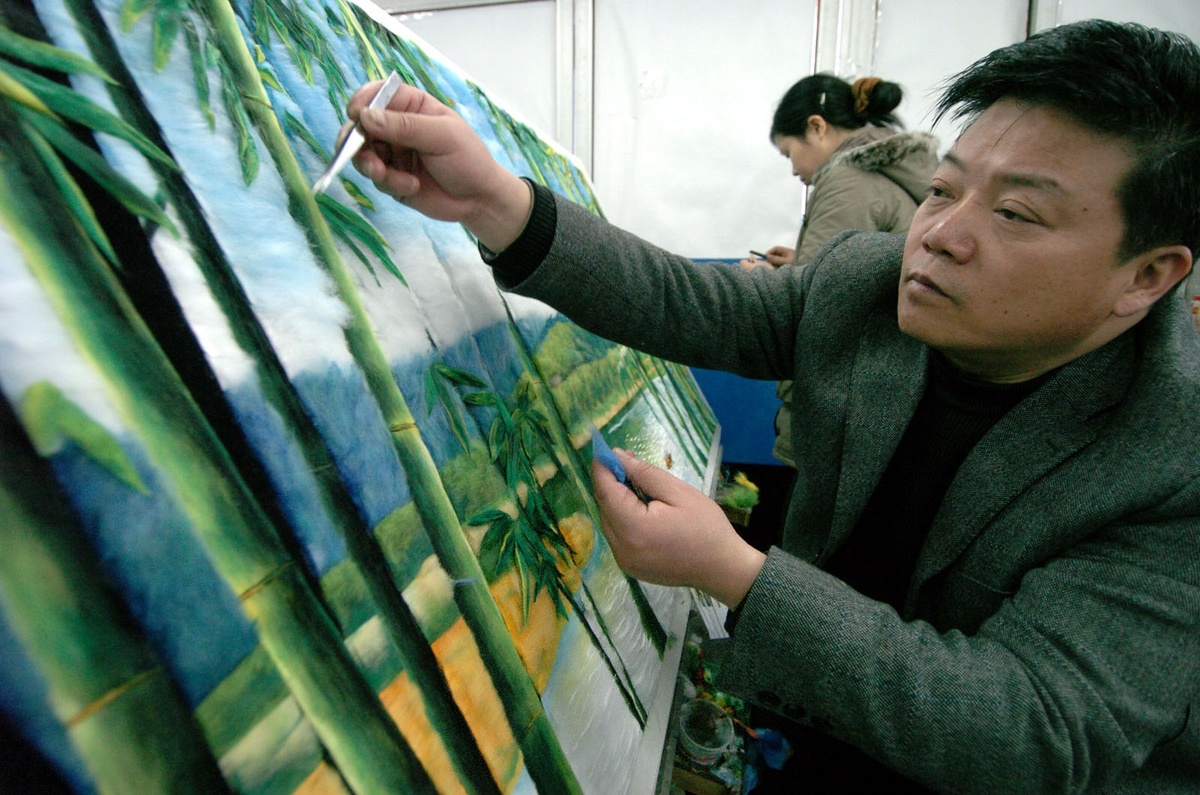 Yuan Hongbin, 61, has a unique skill. He can replicate almost any painting using cotton. It matters not whether it's a Western oil painting such as The Death of Marat, or a traditional Chinese painting.
The artist, who used to work in a textile factory in the city of Ma'anshan, Anhui province, spent 10 years exploring a new way of painting inspired by his daily work with cotton.
The cotton paintings are formed by layering the cotton on canvas.
Without any kind of adhesive, Yuan can "glue" the cotton together by static electricity.
"The cotton sticks to the canvas after I rub it to generate static," he said.