Tongcheng-Elong and Mafengwo to create one-stop travel experience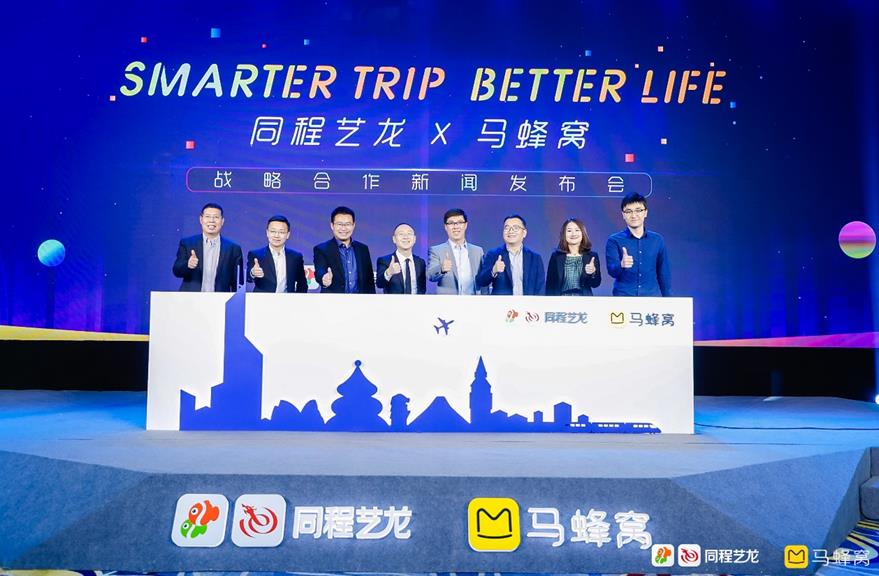 Tongcheng-Elong, a leading online travel service provider, and Mafengwo, a travel website that enables users to share their experiences with each other, signed a cooperation agreement on Monday to build a one-stop travel experience to accelerate their online traveling presence among younger tourists in China.
The collaboration is aimed at combining the massive and high quality content generated from the Mafengwo with travel products and services offered on the platforms of Tongcheng-Elong to create a seamless travel experience, said Ma Heping, CEO of Tongcheng-Elong.
"Chinese travelers hope to find their requests fulfilled quickly and efficiently prior and during their travel," said Ma. "How to offer local consumers a more intelligent and personalized services is key."
Mafengwo's CEO Chen Gang said it is a strategic move for them to work with Tongcheng-Elong, which has great strengths in creating transactions through its WeChat mini program. Output personalized and consumer-based content to prompt transactions is the priority for the both sides.
Tongcheng-Elong is the top three online travel platforms in China with full range of online tourism products. According to its first quarter financial report, the number of its monthly active users has reached 199 million, up 22 percent year-on-year. Users who have completed transactions have reached 23.1 million, a growth of 36.7 percent.
Tencent is the largest shareholder of Tongcheng Elong, with 24.9 percent of shares. Tencent took the lead in the round D finance of Mafengwo last October.