Sukmawati Sukarno: People-to-people exchanges beneficial to Asia and the world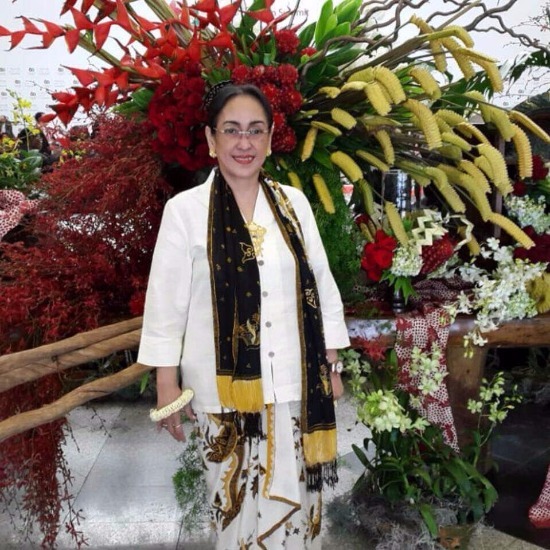 The Conference on the Dialogue of Asian Civilizations, with the theme of "Exchanges and Mutual Learning among Asian Civilizations and a Community with a Shared Future", was held last Wednesday in Beijing.
Sukmawati Sukarno, a renowned dancer from Indonesia, attended the event. In an interview with China Daily Website, she shared her insights into cultural exchanges between China and Indonesia, how to further strengthen people-to-people exchanges among BRI participating countries, and the significance of boosting cultural diversity.
Sukarno said that Chinese culture is older than Indonesian culture, and conversation between the two civilizations dates back to the sixth and seventh centuries. Chinese cultural norms and knowledge were absorbed by Indonesians and since then, had a huge influence during the historical development process in Indonesia.
As a rising source market for international tourism, Chinese visitors account for a considerable proportion of inbound tourists to Indonesia. But Sukarno shared her concern over problems in the tourism industry.
She contends that as the most popular tourist destination in Indonesia, Bali Island shares similar issues with other famous scenic spots, the major concern now is waste disposal. Garbage on Bali has spread from the land to the sea, which has made it difficult to handle, especially plastic waste. The problem has grabbed considerable attention in Indonesia and solutions are needed to improve the situation.
In terms of nurturing more dialogue among civilizations and further promoting people-to-people exchanges, Sukarno thinks that China is now a front runner in many fields, including construction, sports, culture and art, hence more exchanges in these areas between China and Indonesia are necessary so both countries can progress together.
One of the many aims of the first-ever Conference on Dialogue of Asian Civilizations is to boost mutual understanding and cultural diversity. Sukarno maintains that diversity in culture can enrich creativity, so we need to cultivate inspiration for creativity, which can bring benefits to nations and people not only in Asia, but also in the whole world.