Chinese firms in Kenya reward local staff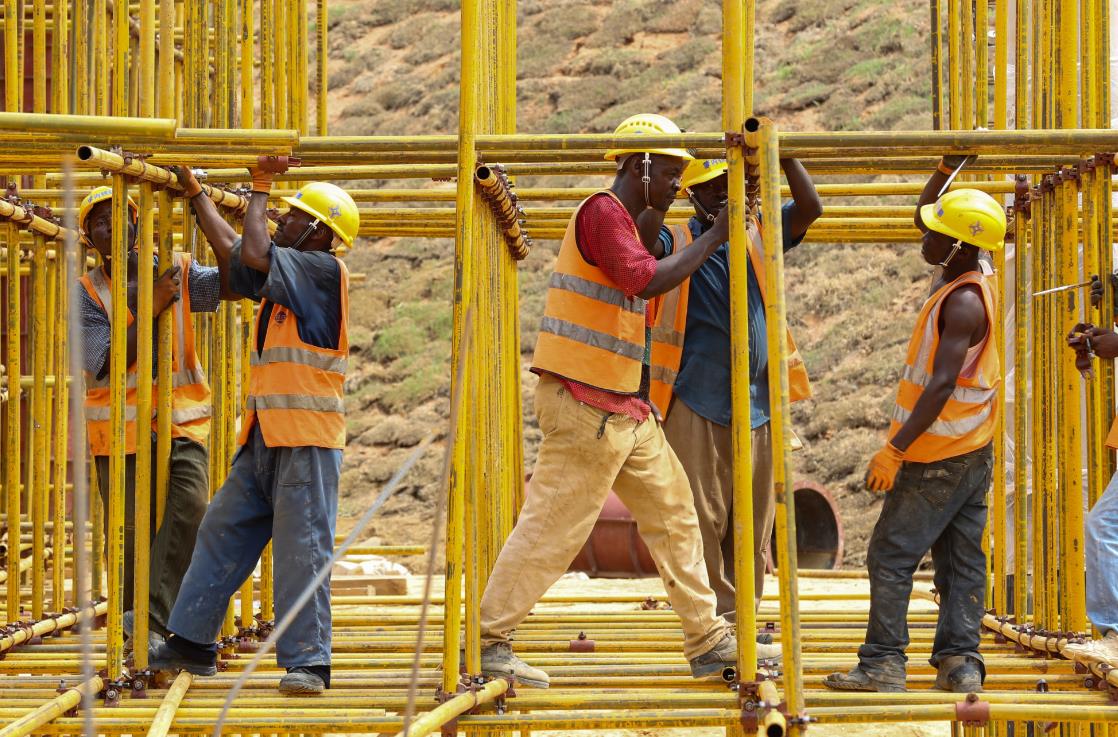 NAIROBI - Mark Okumu has been a chef at China Road and Bridge Corp for the last two decades and his watershed moment arrived in December 2018 when he learned that he was on the list of local employees selected to visit China as a reward for their tireless devotion to duty.
The 42-year-old father of three was in a buoyant mood on a Monday morning in early April when he joined outstanding Kenyan employees working for Chinese companies for a flag-off ceremony before they embarked on the trip to the Chinese mainland. Their itinerary included visits to major cities like Beijing and Shanghai.
Okumu's towering build made him stand out in the crowd, and excitement was palpable as he braced for a flight to China, where he hoped to learn about the world's second-biggest economy's developing miracle, rich culture and cuisine.
"Let me say that everyone in my immediate family is excited about my first trip to China and I thank my employer for granting me this opportunity," said Okumu.
"On my part, I look forward to learning new things about China, especially the cuisine and historical sites."
Born and raised in a farming village in western Kenya, Okumu is among the pioneering group of local employees who are grateful to their employer for providing them with an opportunity to hone skills and climb the career ladder.
"I feel honored to be among local employees selected to visit China and my expectations are that I will be able to interact with the hosts, learn about their culture, technology and cuisine," said Okumu, before the visit.
More than 20 Chinese enterprises based in Kenya in December 2018 selected a total of 55 outstanding local employees to visit China for eight days as a reward for their impeccable performance at the workplace, as part of the 55th anniversary of diplomatic ties between the two countries.
Okumu was among the first batch of 28 outstanding employees who attended the flag-off ceremony held at the grounds of Chinese Embassy in Kenya ahead of the eight-day trip.
Guo Ce, economic and commercial counsellor at the Chinese Embassy in Nairobi said the outstanding local employees are expected to revitalize China-Kenya cooperation after the trip.
"I believe after this trip, you will have a deeper understanding of China and Chinese culture, which will help you more in your future work with Chinese companies," said Guo.
The faces of outstanding Kenyan employees working for Chinese enterprises were radiant as they mingled freely at the flag-off ceremony and clad in crisp light blue track suits.
Sarah Gacheke, a translator at PowerChina Guizhou Engineering Co Ltd, said that she looked forward to an exciting trip to China's mega cities, technology hubs and historical sites.
"As someone who majored in Chinese language at the university, I have a head-start as far as knowledge of the country's rich culture is concerned," said Gackeke.
"However, I am keen to mingle with people, sample new delicacies and learn about China's engineering prowess and how it can be applied here in Kenya."
The vivacious young female translator joined the Chinese company last year after completing her degree in Chinese language at the University of Nairobi's Confucius Institute.
She vowed to leverage her proficiency in Mandarin to promote friendship between Kenyan and Chinese nationals in the coming years.
Neverson Mwalimo, a 43-year-old father of three who has been a foreman at CRBC for the last two decades, said that a trip to China will offer a chance for him to forge new friendships and acquire new insights into infrastructure development.
"This trip will offer me a chance to make new friends in China and learn about how the country is modernizing its infrastructure, particularly roads. As we all know, Kenya has benefitted greatly from road construction technology from China," said Mwalimo.
Miriam Wanjiru, a logistics professional at Twyford Ceramics in her early 20s, said she felt privileged to be the youngest outstanding local employee to take part in the trip to China.
"This is my first trip to China and I am excited about the prospect of meeting new people and forging lifelong friendship with them," said Wanjiru.
"I feel honored and appreciated by my company for the services that I have rendered with dedication," she said.
According to organizers, the second batch of the rest 27 outstanding Kenyan employees working for Chinese companies set off for the tour on April 15 to join their colleagues.