Chinese companies provide new job opportunities for young Kenyans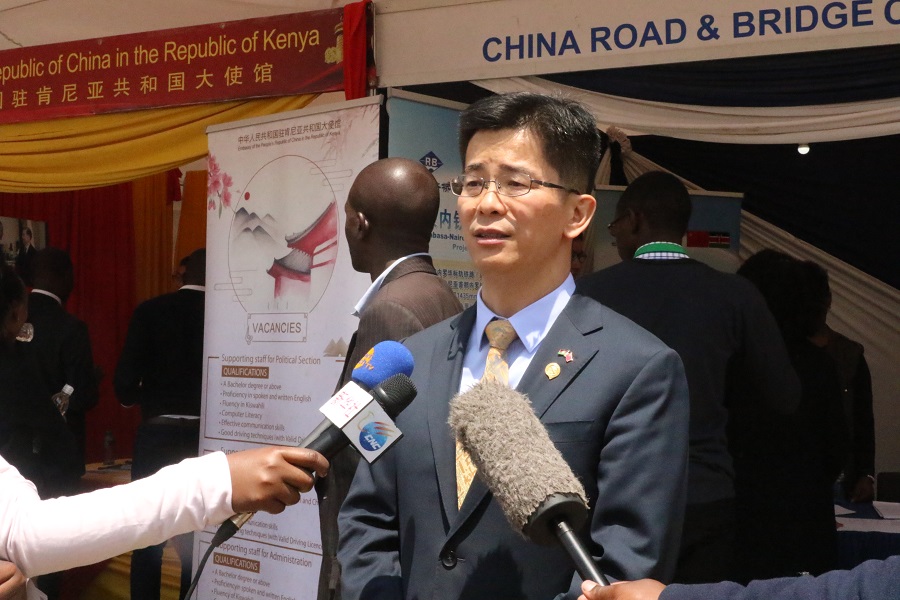 To attract future employees and build relationships with Kenyan youth, Chinese companies held a career fair in Nairobi on Monday.
Under their umbrella body, Kenya-China Economic & Trade Association (KCETA) and with the support from the Chinese embassy in Kenya, more than 50 companies offered over 1,000 job opportunities to prospective applicants. The Chinese embassy to Kenya also provided three job vacancies.
Speaking at the opening ceremony, Li Xuhang, charge d'Affaires of the Chinese embassy to Kenya, called on both sides to join hands and create a Sino-Africa cooperation miracle.
"I would like to call for all Chinese in Kenya to work closely with Kenyan brothers and sisters, hand in hand, for our common growth to make a new miracle here called China-Kenya Cooperation Miracle," said the diplomat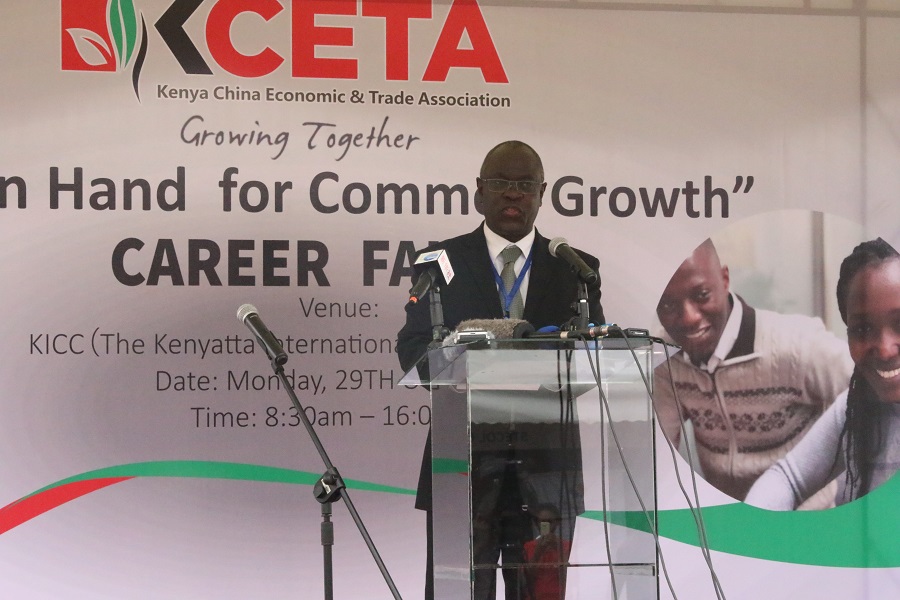 Li said Chinese companies are looking to employ Kenyans with solid professional competencies and with a passion for hard work and diligence.
He noted that building on these critical competencies of both local and Chinese employees, a company such as the China Road and Bridge Corporation had been able to complete the Standard Gauge Railway (SGR) project well ahead of schedule. Construction firm AVIC International, he said, has also been able to build one floor of the Global Trade Center in just 10 days.
On behalf of all companies present, Wang Yantao, vice-president for Sinohydro in East and Southern Africa, said that Chinese companies have always placed great importance on generating local employment opportunities, which is a major part of their corporate social responsibilities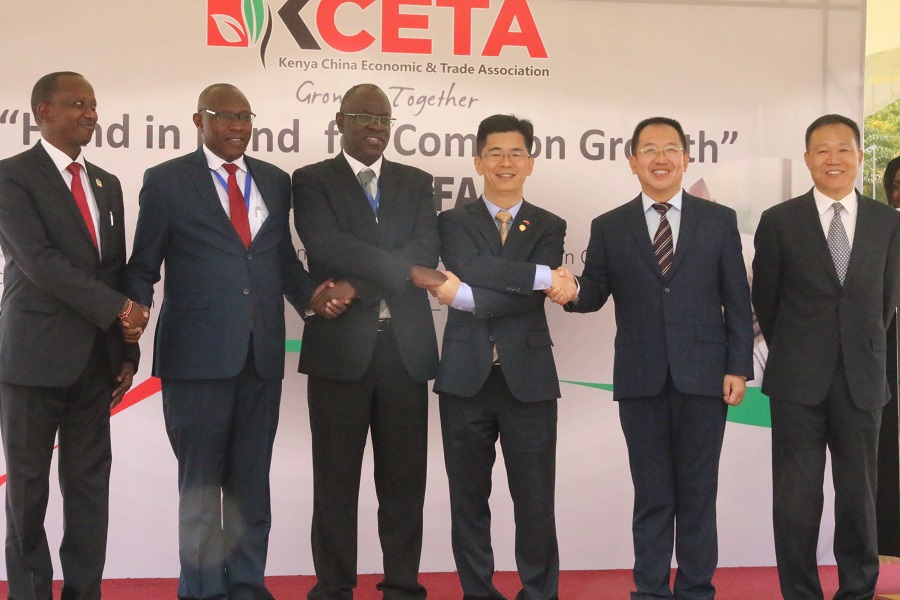 "I believe the Kenyan employees and Chinese employees have a shared future. We will work hand in hand to overcome language and cultural barriers, abide by all applicable laws and regulations, and promote the long term and healthy cooperation between the two great countries," said Wang.
Ambassador Christopher Chika, Kenya's ministry of Foreign Affairs director of Asia and Australasia Affairs, welcomed the Chinese companies' commitment to deepen bilateral relations through career development opportunities.
Such career fairs, he noted, will continue playing a key role to break cultural barriers while providing direct linkages between prospective job seekers and the recruiting firms.
"Kenya has established strategic relationships with China, testified by the frequency of the interaction of the two country's top leadership. In the economic space, more than 400 Chinese companies have been creating quality local jobs and establishing crucial skills transfer linkages for Kenya's development agenda," he said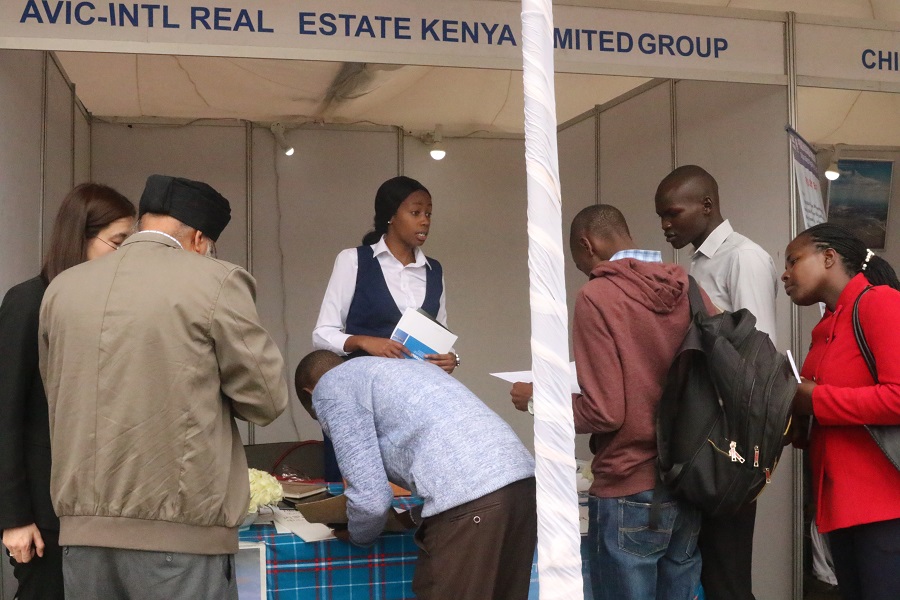 The first-ever China International Import Exhibition (CIIE) to be held early next month in Shanghai and to be attended by President Kenyatta, will be a major international platform to further boost bilateral relations and trade.
Among other Chinese multi-nation companies, China Road and Bridge Corporation, Sinohydro Corporation, Huawei Technologies and AVIC International participated in the one-day job event.
KCETA is a non-profit organization with 97 Chinese company members. The Association aims to explore business cooperation between Chinese and Kenyan people and enhance cultural exchanges, while actively shouldering Corporate Social Responsibilities to promote community cohesion.