Building global brand awareness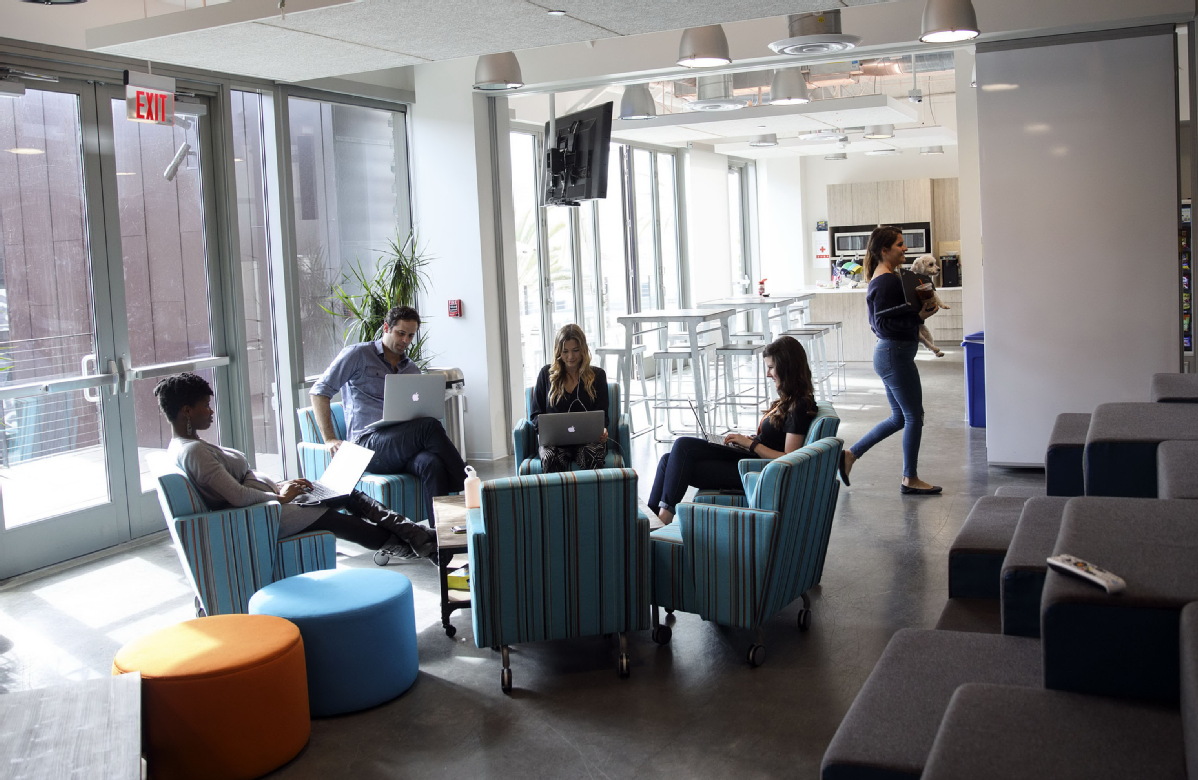 WPP is forging relationships with local firms to help them expand overseas
Taking the helm of British multinational marketing communications firm WPP Plc as its second-ever CEO in the firm's 34-year history, Mark Read vows to make the business more client-centric through creative transformation.
A former CEO for WPP Digital, Read aims to embrace technology more aggressively.
During his trip to China in March, the 51-year-old CEO visited Beijing Bytedance Technology, the world's highest valued tech startup and the operator of popular short video platform Douyin, to check out the company's latest offerings, which have been well received by domestic and global consumers.
"With an imaginative product, you can transcend geographies," he said.
WPP counts famous names, including Hill& Knowlton, Wunderman Thompson, Ogilvy, VMLY&R and Burson Cohn Wolfe.
Despite a 0.4 percent drop in net sales for 2018 with challenging headwinds expected this year, WPP's businesses in the Asia-Pacific region performed strongly, according to the company.
The Chinese market is one of the most competitive in the world, but we can apply it worldwide, Read said. Read added WPP could learn from the growth trajectory of companies like Alibaba, Tencent, JD and to cooperate further with them.
In an interview with China Daily, he talked about the company's new strategy and its business prospects.
How was WPP's performance in China during the past year?
China is our third-largest market globally and has performed well over the past year. We've seen consistent growth, especially in important areas like e-commerce and mobile. This is a strategic focus for us, given China is a leading player in e-commerce volumes and transactions globally. We work with all local platforms, including Alibaba, Tencent and JD, to serve our clients here. Our clients are a mixture of local and multinational corporations and they appreciate our ability to combine creativity with technology in our offerings.
As the newly named CEO, can you explain WPP's new strategy and how the company is adapting and changing its approach after more than 30 years in the business
Our new strategy puts creativity at the heart of our business but expands our offer from communications into new areas like creating customer experiences, commerce and technology. Today, every business and every industry is being disrupted by technology and we are a critical partner to our clients in managing their own transformation in the new technology-driven age.
What are the differences between the Chinese market and those in other Asian countries and the West?
What is impressive about China is how open consumers are and how fast they are willing to jump on board to try out new technology. Commerce and technology are critical here and consumers have adopted technology at a far greater pace than others have in many markets. In a way, China is a model for the way the rest of the world will develop and the explosion of social commerce and content in the Chinese market may well be the future model around the world.
What you can learn from China and apply globally?
Once we recognize that, in many respects, the Chinese market is more developed than Western markets, we need to study carefully how we create marketing programs that drive sales for clients in this mobile and socially-driven market. We can learn from the growth trajectory of companies like Alibaba, Tencent, JD and others and we have been discussing ways in which we can cooperate further.
What are the key factors that your company needs to focus on to expand your market influence in China?
We want to build our relationships with Chinese companies domestically and help them expand globally. There is now a tremendous opportunity to help Chinese companies tell their stories internationally.
What changes have you seen in the market landscape over the past decade in China and worldwide?
Across the world, the challenges are similar but in China they move much more quickly. The adoption curve has been reversed from one where consumers adopted technology introduced by companies, to one where companies are struggling to keep up with the pace of change of consumers. This is particularly true in Western markets where large legacy companies struggle to adapt their infrastructure, but in China domestic companies can start fresh to build businesses in a new model from scratch.
What are your company's plans in China? Will WPP invest more in digital services considering the phenomenal growth of the digital economy in the country?
We are focused on communications, experience, commerce and technology and this will be our direction in China and globally going forward. We are already working closely with key technology platforms locally and we recognize the importance of aligning ourselves with the latest market offerings so we can provide the best expertise and experiences for our clients and users.
What do the next five to 10 years hold for WPP and what role will the Chinese market play in the company's development?
China is already a significant market for us and will continue to be important. In particular, we see the potential of stronger partnerships with our local clients who are looking to develop their consumer base both locally and globally.