Alibaba, Tencent eye WPP stake
Share - WeChat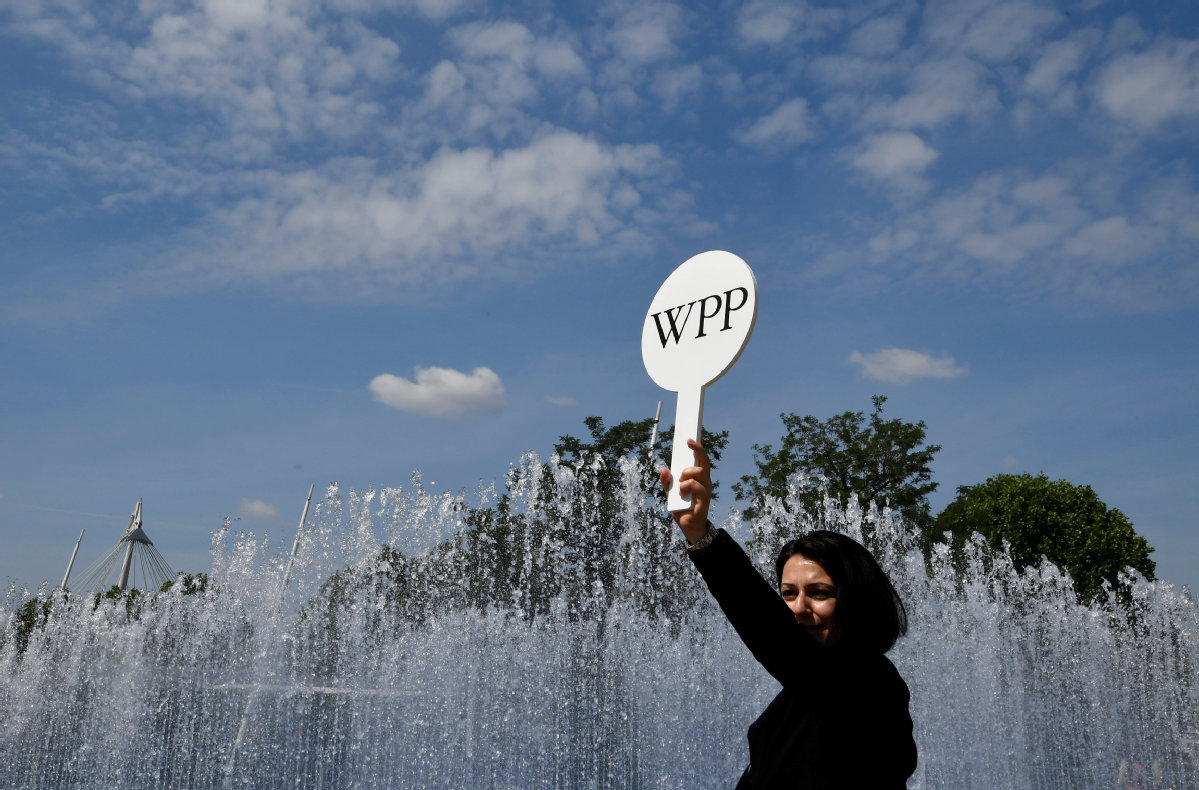 The rapid convergence of marketing services and digital technology is in the spotlight again, as a result of a potential stake-buying plan in the world's largest advertising house by major Chinese internet companies.
Alibaba Group Holding Ltd and Tencent Holdings Ltd, the two biggest names in China's technology industry, are in talks to buy a stake in the roughly $2.5 billion Chinese operations of London-based WPP Plc, Sky News reported over the weekend.
The tech duo, along with China Media Capital Holdings, whose founder Li Ruigang serves as a non-executive director of WPP, are in early-phase discussions with the communications tycoon to purchase around 20 percent of its China operations, the report said. It is still unclear whether all three parties will end up participating.
Both Alibaba and Tencent declined to comment on "market speculation" when contacted by China Daily on Monday.
WPP, which runs a number of public relations agencies, market research firms and media-buying studios, has prioritized new media and the application of technology, data and content in its daily operations.
The group's 2017 annual report showed that it planned to increase its share of revenue from new media to 40 to 45 percent, while the adoption of technology continued to claim half of its income.
China is WPP's fourth-largest market by revenue. Bringing Chinese shareholders directly into the company would be a further step toward localizing its operations in a nation that is pioneering some of the world's best digital marketing practices, said an advertising veteran in China, who wished to remain anonymous.
"The potential deal came at a time when Chinese tech companies are scrambling to further tap into the media industry and when WPP is in search of cash to bolster its business," the source said.
Meanwhile, nearly 60 percent of total media ad expenditure in China is dedicated to mobile devices, much of which is fueled by China's tech majors, according to consultancy eMarketer.
Alibaba, Tencent and search engine Baidu Inc are expected to account for more than half of the nation's $60 billion-plus digital advertising scene, with Alibaba alone claiming onethird, the consultancy said.
"Alibaba repeatedly uses the word 'relevant' when explaining its success with advertising," said Chris Bendtsen, senior forecasting analyst at eMarketer. "Personalization technology has succeeded in delivering relevant content, search results and ads to mobile users on Taobao and Tmall, and this will only improve in the future."
Tencent, on the other hand, has rolled out a comprehensive marketing toolkit that encompasses its video offerings, payment system, and a number of sister functionalities embedded on the ubiquitous WeChat messaging app to draw in merchants.
"Today, what is powerful about China is the fact that you have players such as Tencent and Alibaba who are in so many of these channels and such comprehensive fields that you start to see businesses get better at how they integrate across all those levels," said Michael Dunn, CEO of marketing consultancy Prophet.