CATL inks agreement with Volvo
Share - WeChat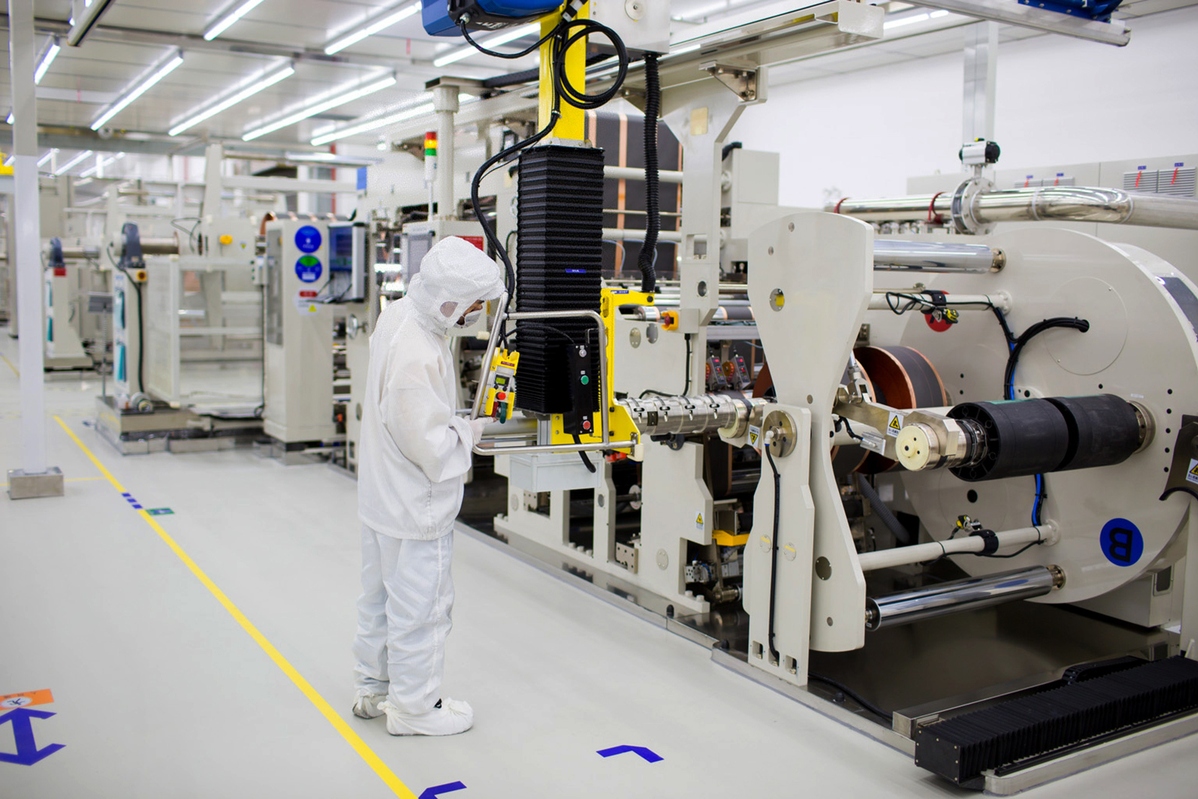 Chinese enterprise to supply lithium ion batteries for Swedish company
Battery giant Contemporary Amperex Technology Co Ltd (CATL) signed on Wednesday a long-term multi-billion dollar agreement to supply Volvo Cars with lithium ion batteries over the coming decade.
The agreement covers the global supply of battery modules for some of the Swedish carmaker's next-generation models, CATL said in a statement. The batteries for this deal will also come from CATL's overseas plant.
According to the statement, the cooperation represents a milestone in CATL's global development, and a major step towards realizing Volvo Cars' ambitious electrification strategy.
"CATL will provide localized services with a local team in Sweden for localized battery supply services and more efficient communications," the battery giant, based in Ningde, Fujian province, said.
CATL will use clean energy for battery production, tracking and managing raw material supplies, it said.
Volvo Cars said in a statement CATL's products fulfill the company's strict sourcing guidelines in terms of technology leadership, responsible supply chains and competitive cost models.
Volvo Cars also signed a deal with South Korea-based LG Chem Ltd. The companies said the deals were valued at several billion dollars but did not disclose detailed financial terms.
CATL became the world's largest battery producer by sales in 2017, according to Shenzhen Gaogong Industry Research Co Ltd. The company has set up branches in markets including the United States, Canada and Japan.
In a recent filing, CATL said net profit reached 1.05 billion yuan ($156 million) in the January-March period, up 153.4 percent year-on-year. Revenue surged 168.9 percent year-on-year to 9.98 billion yuan during the same period.
Cui Dongshu, a senior researcher with the China Automobile Dealers Association's research institution, said the rapid growth of CATL can be attributed to the growing domestic market demands for power batteries.
The battery giant's performance in the first quarter showed the strong position of CATL in the industry, Cui said.
CATL's fast expansion was also fueled by the Chinese government's efforts to popularize electric vehicles. China's new energy vehicle market has experienced a boom, despite sluggish sales for gasoline-powered vehicles.
In the first three months this year, China's new energy vehicle production and sales amounted to 304,000 units and 299,890 units respectively, both double the previous year's figures.
Sales of pure electric vehicles rose 121.4 percent in the period to 227,000 units, and sales of plug-in hybrid vehicles rose 79.1 percent to 72,000 units, according to the China Association of Automobile Manufacturers.
The Chinese authorities have announced plans to scale back subsidies in the NEV industry, which caused concern that demand for batteries might be dampened as a result.
Cui said while the amount of subsidies remains uncertain, car makers will manage to ensure the supply of batteries, especially quality products that can meet strict requirements.