Private sector lauds opportunities provided by China Trade Week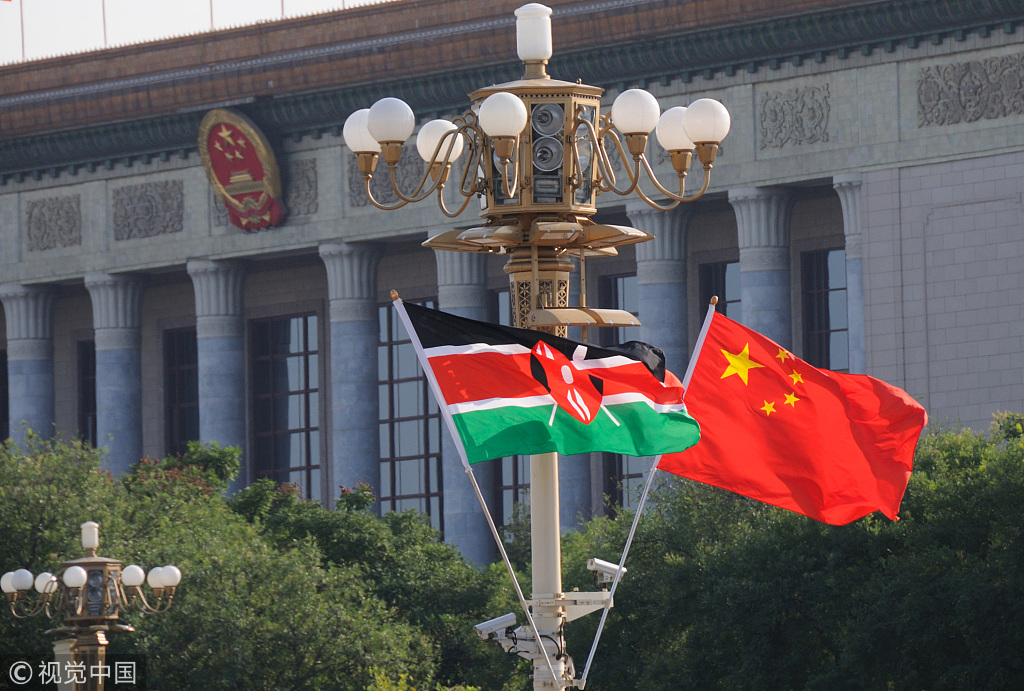 Kenyan lobby groups have applauded the efforts by the China Trade Week to connect the Kenyan small and medium-sized enterprises with Chinese manufacturers.
Speaking during a news conference ahead of this year's event, to be held on June 5-7 and 10-12 at the Kenyatta International Convention Center, in Nairobi, the private sector lobby groups said the trade show has played a vital role to enhance trade between Kenya and China.
They termed the trade week as an excellent opportunity for the local business community to develop direct trading links with high-end Chinese producers and solution providers.
Rachael Muthoga, deputy chief executive officer of Kenya Private Sector Alliance, said she was impressed by the consistency of the China Trade Week and hoped that the event will become a tradition that businesses will be looking forward to discuss trade matters and strengthen the relationship between the two countries.
Muthoga said local enterprises are confident that this year's event will provide them with an opportunity to link with Chinese businesses, as well as share experiences and best practices through the planned B2B meetings.
"We look forward to forming formidable business relations such as joint ventures and even franchises where possible. It will also provide a learning opportunity for Kenyan businesses to grow and know the basics in trading with Chinese counterparts," she said.
Nemaisa Kiereni, chief executive officer of Kenya National Chamber of Commerce and Industry, said the event provided a platform to explore ways to increase business ties and investments between Kenyan and Chinese enterprises.
She said her chamber has not only has been participating in the forums of the trade week since 2015, but has also made a commitment to the events because they present numerous opportunities to its members.
"Through the trade week, we believe our members and the entire Kenyan business community will find an ideal platform to network and enter into business deals with the Chinese enterprises," she said.
Joyce Kibet, business development adviser at the East African Chamber of Commerce Industry and Agriculture, said the upcoming event will give both the Kenyan and Chinese private sectors strategic and sustainable opportunities to form informed and resilient capacities through dynamic industry driven relationships.
"We are also grateful that the organizers have endeavored to bring to our doorstep Chinese industry champions and innovations, which have the potential of inserting a rich blend of symbiotic business win-wins for both parties, as well as playing a catalytic role in our national economies," she said.
The trade week is co-organized by Dubai-based international consultancy MIE Groups and Global Exhibitions.
David Wang, chairman of the group, said parallel conference days will be organized to upgrade the format and create added value for professional visitors.
According to Zahoor Ahmed, director of international events at MIE Group, 600 exhibitors and more than 30,000 visitors are expected at this year's trade week.