Xi meets individually with leaders at forum
Editor's note: President Xi Jinping held a number of talks on Thursday with foreign guests on the sidelines of the Second Belt and Road Forum for International Cooperation. The following are the highlights of their meetings.
Brunei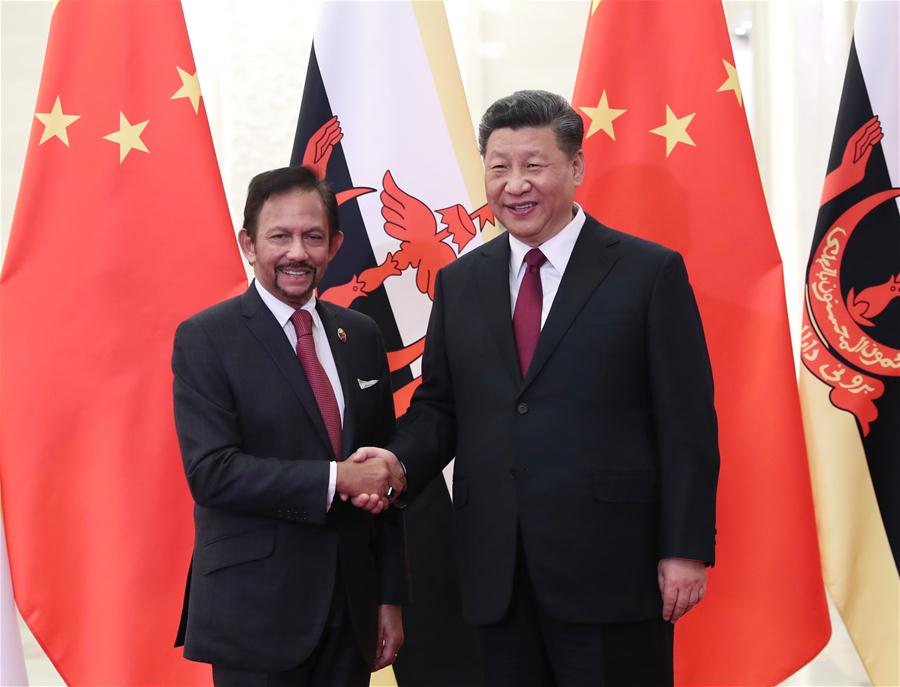 "During the past two years, we successfully exchanged visits, and the bilateral relations have been upgraded to a strategic cooperative partnership and made great strides," Xi said.
The two sides should step up the alignment of the Belt and Road Initiative (BRI) with Brunei's Wawasan 2035, a strategy for economic diversification, and implement key cooperation projects, he said.
They should also deepen cooperation in the fields of economy, trade, investment, agriculture and fisheries, and share experience in developing emerging industries such as digital economy and e-commerce, Xi said.
"To strengthen people-to-people and cultural exchanges, I would like to join you in proclaiming 2020 the Year of Tourism Between China and Brunei," Xi said.
Efforts should also be made to align the BRI with the ASEAN connectivity master plan to promote regional connectivity and development, Xi said, adding that both countries should work closely together and support multilateralism.
Hassanal said China's further reform and opening-up and its commitment to upholding multilateral system will help promote world development and prosperity.
Brunei is ready to work with China to promote the synergy of Wawasan 2035 and the BRI, expand cooperation in various fields as well as people-to-people and cultural exchanges, and inject more vitality into bilateral relations, Hassanal said.