Xi meets individually with leaders at forum
Share - WeChat Philippines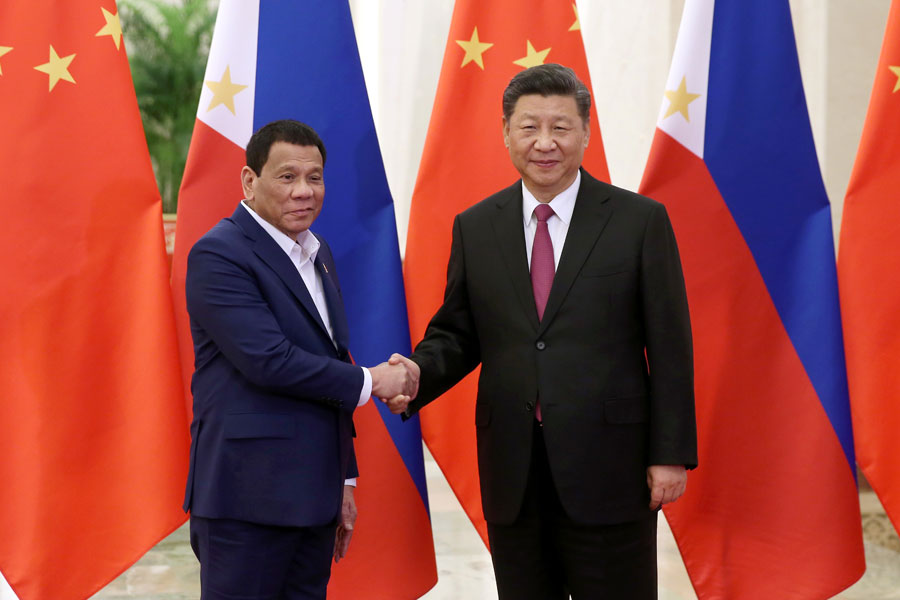 China and the Philippines should both honor their commitments and advocate partnership in ensuring the peace and stability of the South China Sea, Xi said in a meeting with Philippine President Rodrigo Duterte.
Xi said facts have proved that relations between the two countries follow a historical trend and conform to people's expectations.
He said that he had heart-to-heart and candid talks with Duterte during each of their meetings in order to promote the joint benefits of both countries and both peoples.
The two nations should adhere to the general direction of maintaining good, friendly relations, jointly work toward a new landscape of common development and exercise adequate wisdom to properly handle differences, he said.
The building of the Belt and Road fits well with the Build, Build, Build program of the Philippines, and bilateral cooperation has been more than effective, Xi said.
He said China will continue to support the efforts made by the Philippines to fight against terrorism and drugs.
Duterte said China is a long-term and reliable friend of the Philippines, and he is willing to work with Xi to ensure friendship and cooperation remain the overarching trend of bilateral relations.
The Philippines is fully confident in the joint building of the Belt and Road and is ready to use opportunities from Belt and Road cooperation to achieve national development targets, he said.
Premier Li Keqiang also met with Duterte on Thursday.