Making home-sharing the world's best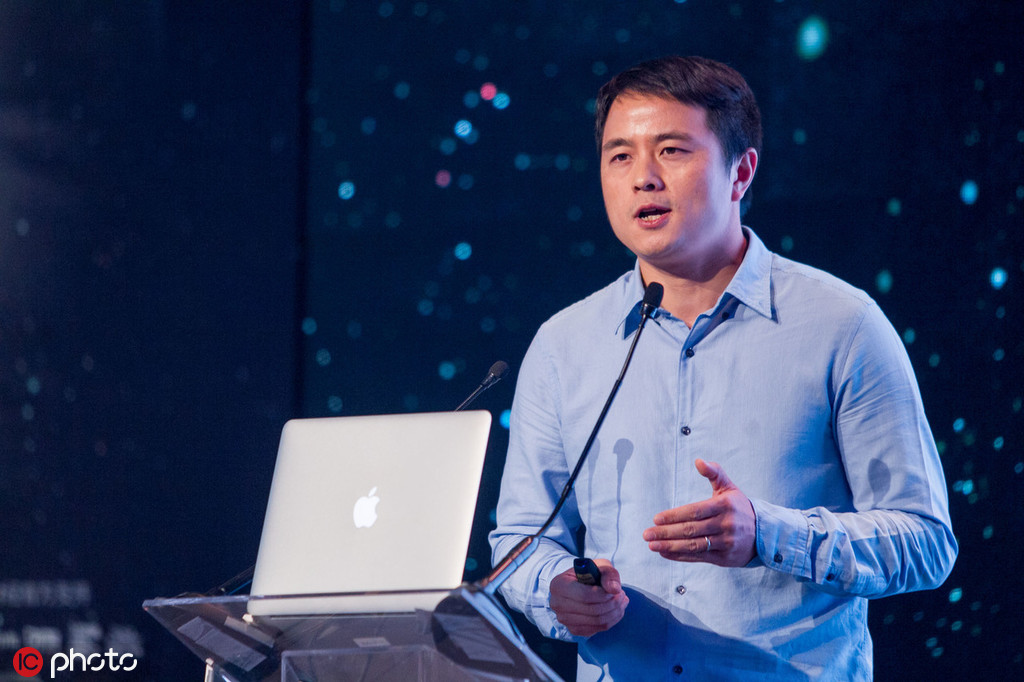 Peng Tao tweaks Airbnb's local services to serve diverse needs of millennial tourists
Home-sharing platform Airbnb China's president Peng Tao thinks China and other markets are as different as Apple's iOS and Google's Android mobile operating systems.
Since he has a PhD degree in computer networks, his views are not dismissed lightly by market insiders. Given their heavy use of WeChat, Baidu and Taobao, Chinese app users tend to have habits that are different from those in the rest of the world, who are used to using Facebook, Google and Amazon, Peng said.
Driven by this insight, Peng has been customizing Airbnb app for Chinese users, since joining the local arm of the US-based company in August 2018. His previous experience in establishing Breadtrip and CityHunter - social apps that enable users to record and share their trips with their friends - came in handy.
So did his stint as a co-founder of CityHome, a company that offers short-term rentals of homes and apartments across China.
Peng said his experience on travel and related apps has imbued him with an entrepreneurial spirit that informs his moves at Airbnb in China.
He has a deep understanding of the whole industry and never stops learning about the users' needs clearly, which helps him to make correct decisions and launch better products, industry insiders said.
The Chinese market is of great significance to Airbnb, Peng said. He noted the company is ramping up efforts to launch educational initiatives designed to enlighten landlords in second-and third-tier cities, to improve the quality of Airbnb listings, as well as strengthen online reviews of listings and brand-building.
Airbnb is paying huge attention to the Chinese market and stepping up its efforts in localization. Peng is bullish on the prospects of China's home-sharing market, which can help boost the local employment rate and help drive economic growth.
"For Airbnb, China is the only market that has its own product team apart from North America. We are also a separate business unit that makes its own decisions and has a financial budget, which is almost like an independent company," Peng said.
"We have complete teams for product, operations, legal affairs, branding and communications. This helps ensure that we respond quickly, meet the needs of users better, and implement our localization strategy."
China's home-sharing market is booming as Chinese consumers have started to pursue high-quality travel and value satisfactory accommodation, which has spurred the explosive growth of home-sharing service providers, experts said.
The domestic business of Airbnb has increased nearly three times year-on-year in the first quarter (January-March), fueled by the continued efforts of product localization and a strong push in domestic marketing campaigns, said Peng.
In addition to traditional first-tier cities such as Beijing, Shanghai and Guangzhou, Airbnb is becoming more popular among millennials in second-and third-tier cities, he said.
"The Chinese millennials prefer booking accommodation through their mobile phones, and in-depth travels, so as to explore local customs," Peng said, adding they travel a lot in surrounding areas, due to the rapid development of high-speed rail.
According to Airbnb, the top 10 origin cities that have witnessed the most rapid growth are Chengdu, Chongqing, Wuhan, Xi'an, Tianjin, Changsha, Suzhou, Zhengzhou, Ningbo and Foshan.
Vacation rental markets such as Sanya, Qingdao and Beihai continue strong growth and reached four times year-on-year growth in the first quarter of this year. Similarly, growth in Xi'an, Zhuhai, and Dali rose three-fold year-on-year.
According to a report by the State Information Center, the market for home-sharing services is expanding rapidly in the country, with the sector's revenue expected to reach 50 billion yuan ($7.5 billion) by 2020.
It forecast that by 2020, the number of tenants is likely to exceed 100 million and the number of shared homes will exceed 6 million.
Data from the China Tourism Academy showed that Chinese made 5.5 billion domestic trips and 140 million outbound trips in 2018. It is anticipated that China will overtake France to be the world's most popular tourist destination by 2030, which presents a lot of opportunities for Airbnb's global users, Peng said.
Airbnb China's business growth also maintained a leading position in outbound travel in the first quarter. It continues to be one of the top choices for outbound Chinese travelers. Based on Airbnb's data, Chinese guests have become the top origin market for Australia, Thailand and Japan.
As a semi-professional basketball player, Peng describes the company's organization as a team. "A team sets the goal of winning the championship and winning the game. The company is the same. We want to win," he said.
Lai Zhen, an analyst at market research firm iResearch, said the demand for short-term leisure tourism is on the rise, and homestay services like those provided by Airbnb and others are now wide-ranging, and can satisfy the needs of various kinds of tourists.