Xiaozhu steps into rural homestays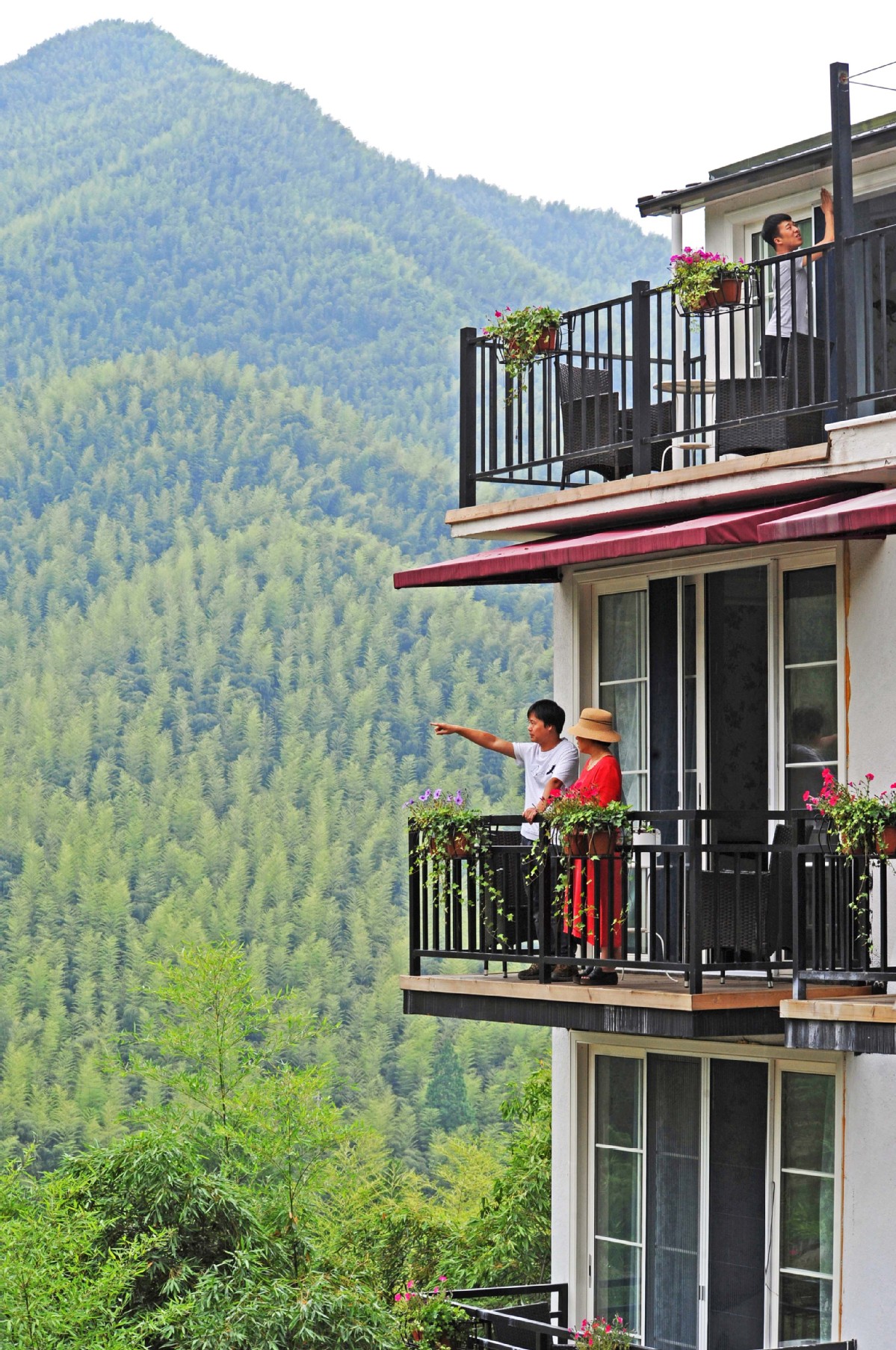 Tourism boom in rustic areas, advent of high-tech boost segment's potential
Xiaozhu Inc, a Chinese homestay service provider, is stepping up efforts to develop its rural footprint as it sees huge potential in the fast-growing segment, which is coasting on the power of the internet, the company's top executives said.
"As the bed-and-breakfast accommodation is a key component of rural tourism, Xiaozhu will leverage its internet-based homestay services to revitalize rural economy," said Chen Chi, co-founder and CEO of Xiaozhu, which is comparable to Airbnb.
"Pre-owned housing market is Xiaozhu's focus," said Pan Caifu, vice-president of the company.
"We plan to upgrade and innovate the existing rural lodges with our home interior design, standardized cleaning services and internet of things devices, to build cost-effective rural shared accommodations and exploit the huge potential."
Xiaozhu reached a strategic agreement with Hainan province's tourism and development commission last July to stimulate local rural tourism via the homestay business.
The Hainan provincial tourism homestay association was also established to standardize local homestay business and upgrade relevant services.
Chen said the cooperation will generate greater publicity for the tropical island's beautiful villages, building it as an international tourist destination. With tourism thriving, it will also help alleviate local poverty.
Rural areas boast 70 percent of China's tourism resources, suggesting a huge growth potential, according to Wu Pu, director of the Institute of Tourism Policy and Strategy Studies, which is a part of the China Tourism Academy.
Official data from the Ministry of Agriculture and Rural Affairs showed Chinese rural scenic areas attracted over 3 billion tourist visits last year, raking in over 800 billion yuan ($119 billion).
Moreover, Xiaozhu embraces a "platform plus" strategy to boost a healthy, sustainable and standardized homestay sector.
"The 'platform plus' model is to complete the missing links in the accommodation industry chain," Chen said.
"Our company is integrating the platform business with a number of relevant value-added services, such as housekeeping, home interior photography, and smart equipment."
Xiaozhu said it saw demand for cleaners and photography services soar last year. The number of cleaners and amateur photographers on its platform surpassed 6,100.
"A housekeeper who received the most homestay orders on our platform earned more than 160,000 yuan last year and the best photographer can collect 60, 000 yuan monthly," said Chen.
Photography services are used by homeowners to publicize their properties on internet-based platforms such as Xiaozhu.
Founded in 2012, Xiaozhu has listed more than 500, 000 properties for homestays in over 650 cities across the globe. It claims it has 38 million active users.
Many of the shared accommodations are fitted with smart devices to address security issues. It has introduced facial recognition-enabled smart door locks, smart smoke detectors and burglar alarms to create a safer, cozier living environment for customers.
With the Chinese economy seeking to sustain high growth of recent years, the sharing economy will face many challenges like the need to innovate business models, adopt digitalization, and standardize services, said Chen during the Boao Forum for Asia in Hainan.
However, with rapid advances in new technologies, and services like 5G telecommunications and the internet of things nearing launch, the nascent homestay sector will see more potential, Chen said.
There were 147 million homestay app users in China as of last year, up 83 percent from the previous year, according to a report from iiMedia Research, a data and analytics firm. It forecast the number would reach 300 million in 2020.
Li Jingya contributed to this story.