Rural tourism helps Bijie bloom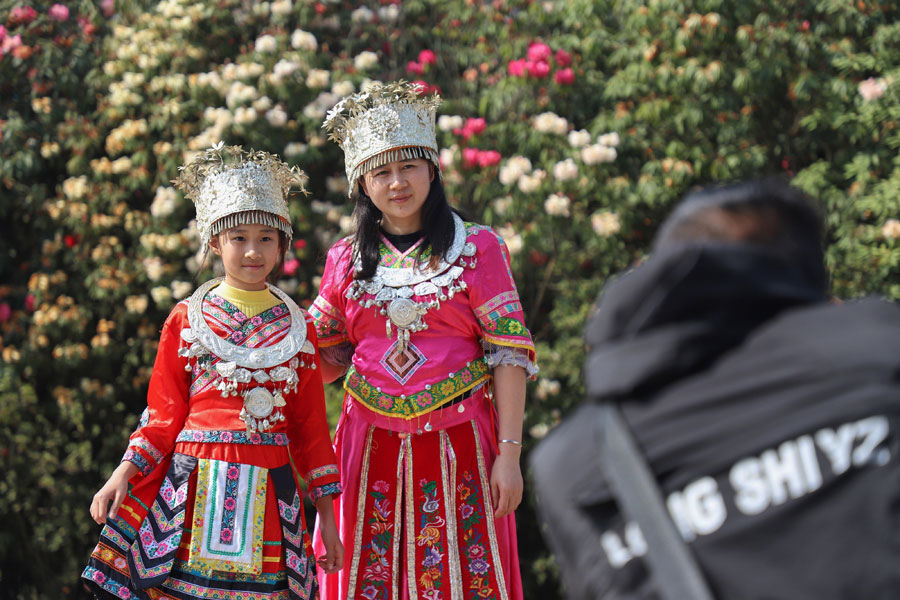 City famed for its sea of azaleas fosters industry to lift incomes
Named for its sea of azalea flowers, the Baili Azalea Administrative Zone, comprising 68 villages across some 700 square kilometers of hilly land in Bijie, Guizhou province, is an experimental zone in a core poverty alleviation area.
The zone has struck a balance between ecological preservation and economic growth by boosting sightseeing and cultural experience tourism.
Rural tourism has created 46,000 jobs for residents, most of whom would otherwise work far from home as migrant laborers, according to the local government.
Last year, tourists from home and abroad made 798,000 visits to the zone —which has 16 characteristic villages, more than 20 scenic spots, 391 restaurants and homestays and 6,700 beds for travelers-generating revenue of 585 million yuan ($84.3 million) and helping increase average household income by 10,600 yuan a year.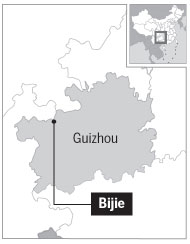 The zone's administrative committee is working with travel companies and farming cooperatives to manage tourism resources.
The committee focuses on improving infrastructure facilities and public services, while the companies and cooperatives run and promote scenic spots.
All stakeholders have attached great importance to raising environmental awareness and encouraging residents to protect the local ecology.
Companies and cooperatives evaluate and rate the zone's restaurants and homestays in terms of their facilities, management and services, pushing businesses to rectify any problems.
Farmers have also planted about 3,000 hectares of flowers, fruits, mushrooms, herbs and other plants that are more profitable than corn, which locals have grown for generations, and have created packages for tourists to experience the planting and harvest seasons firsthand.
The city government has resettled poor residents from remote, high-altitude areas to the foot of the mountains, where transportation is more convenient.
"The living environment is much better. I didn't expect that my family could move into a new three-story house, equipped with running water and electricity, without paying a thing," said Zhao Anyou, one of 116 people relocated from Yuanyan village to government-subsidized homes in the town of Pudi.