Hamilton beats Bottas at Spanish GP for 5th Mercedes 1-2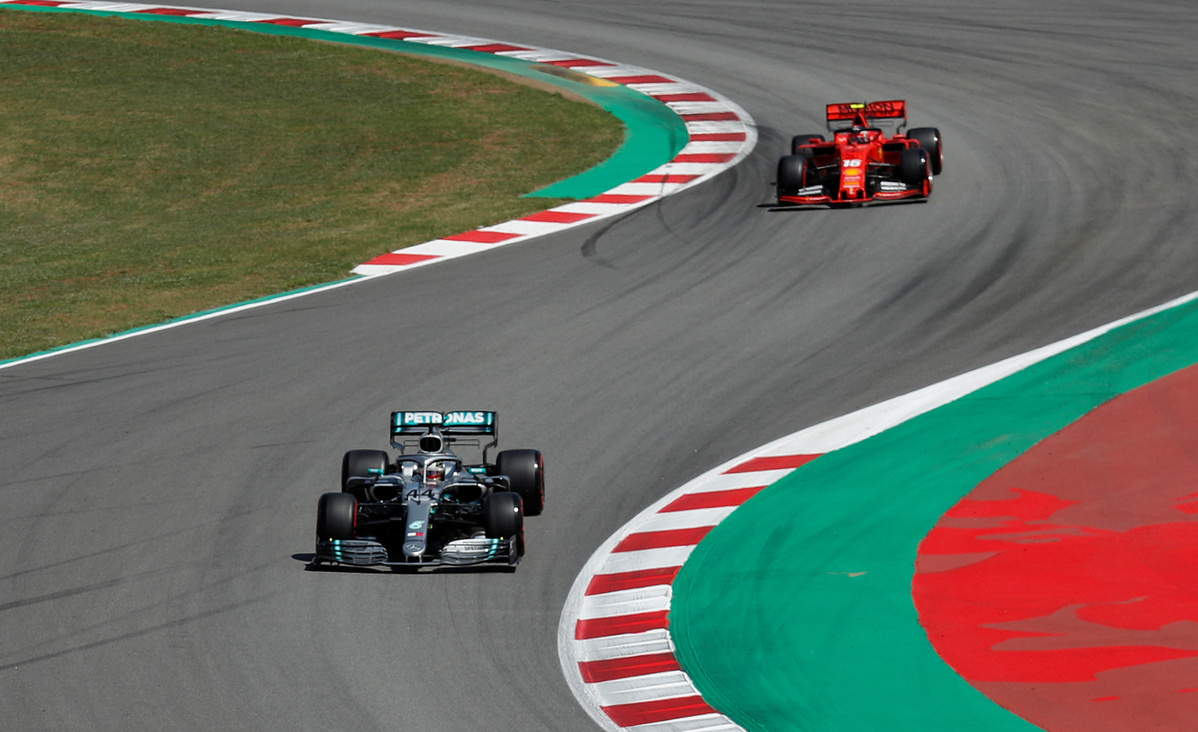 MONTMELO, Spain — Lewis Hamilton wasn't going to be kind to his teammate this time.
Hamilton blasted past pole-sitter Valtteri Bottas at the start of the Spanish Grand Prix, kept his nerve when things got tight at the first corner, and then raced away to reclaim the overall Formula One lead on Sunday.
Two weeks ago, five-time and defending champion Hamilton said he was maybe "too friendly" when Bottas stayed in front after a similar grid start for the Mercedes drivers in Azerbaijan.
Hamilton hinted that he wouldn't make that mistake again in Spain, and he got some help from a poor getaway by Bottas to overtake him in the opening meters en route to winning the race at the Barcelona-Catalunya Circuit for a third consecutive year.
The Mercedes pair strengthened their grip on F1 with their record-extending fifth one-two finish in as many races in 2019.