Hamilton beats Bottas at Spanish GP for 5th Mercedes 1-2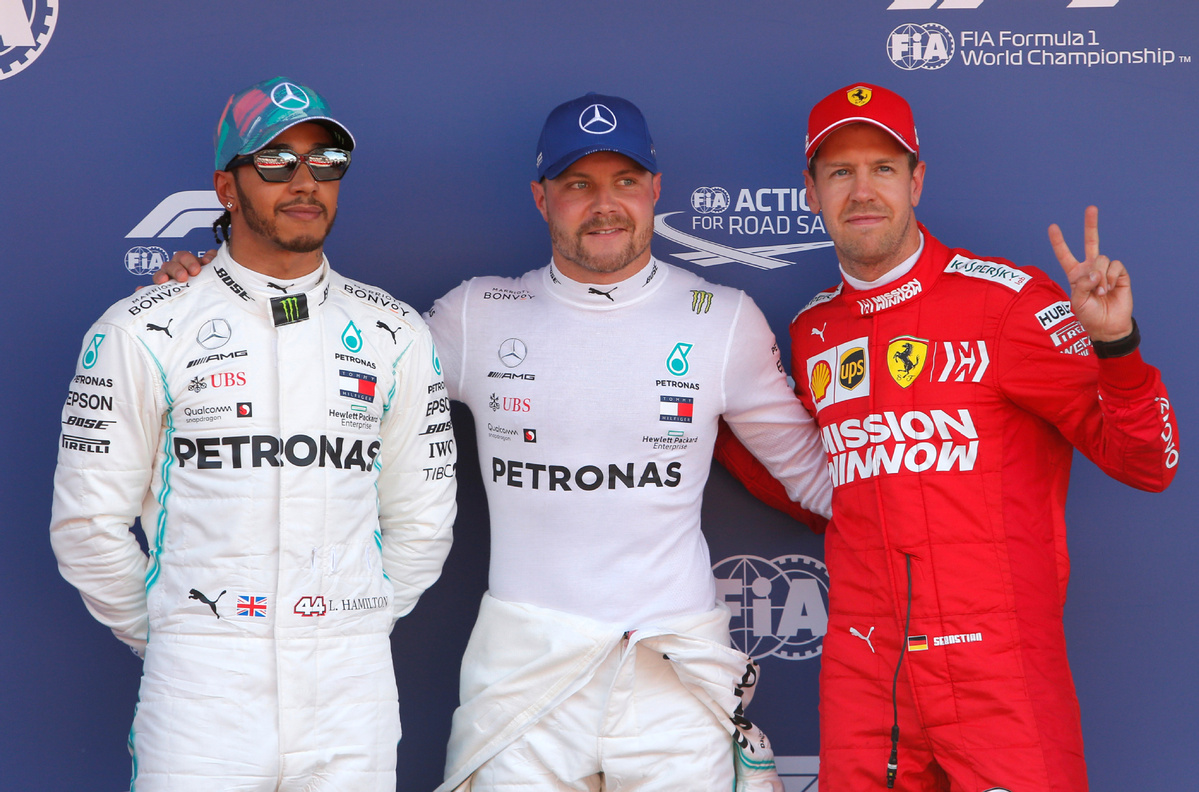 "It is really annoying. All the hard work went out down to that."
Except for the race in Bahrain, when Hamilton won thanks to an implosion by Ferrari, the other four races this season have been decided in their opening seconds. Bottas surged past Hamilton from the line before winning the season-opening Australia GP. Hamilton did likewise to get past pole-sitting Bottas at the first turn to win in China, and Bottas defended his pole position from Hamilton in his victory at Azerbaijan last round.
"It wasn't a replay of Baku at least," Hamilton said stepping onto the winner's podium.
Hamilton experienced firsthand what an overzealous rivalry between teammates can lead to when he and former Mercedes driver Nico Rosberg knocked each other out on the first lap at the 2016 Spanish GP.
Three years later Hamilton says that he has matured and that the mild-mannered Bottas is as close as it comes to having an ideal driving partner.
"(Our competition) is respectful and balanced as always," the British driver said. "I think we have the best balance of any team."