Hamilton beats Bottas at Spanish GP for 5th Mercedes 1-2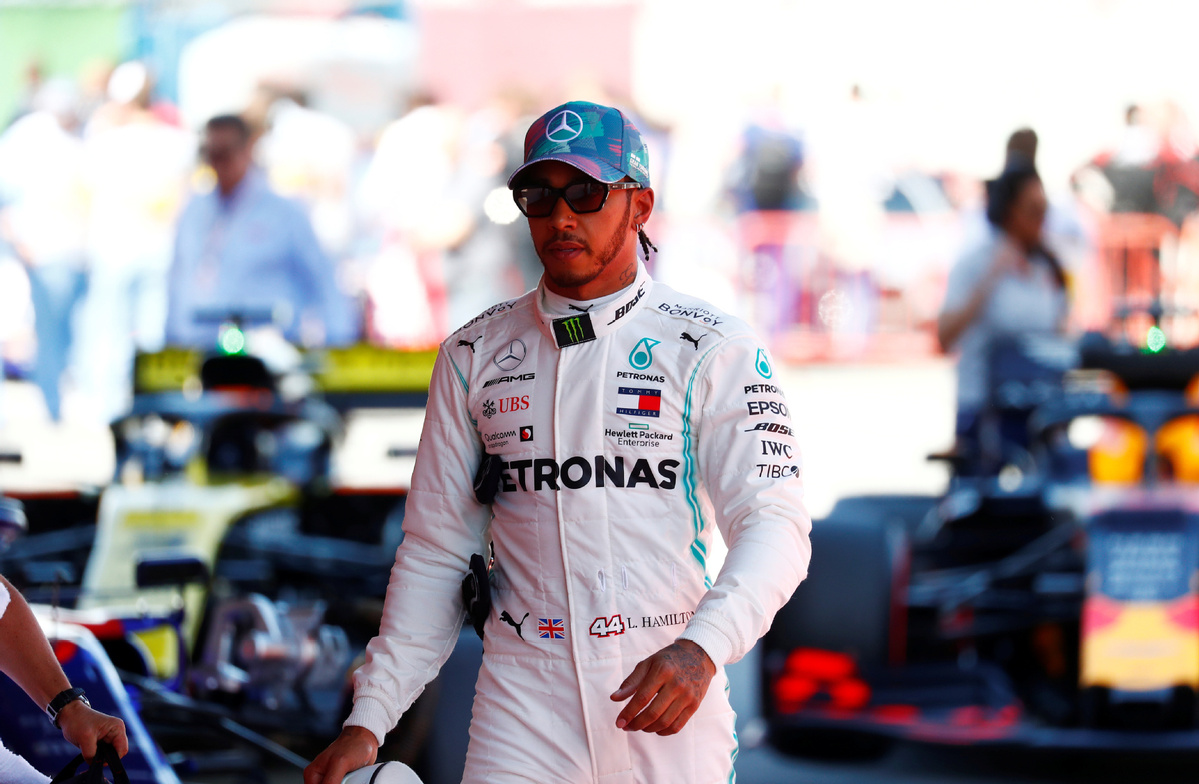 "This is history in the making to have five one-twos," Hamilton said after his 76th career win, second only to Michael Schumacher's 91.
"It is incredible what we are achieving together ... And I plan on working with this team to help it become the most successful team of all time. That is my sole goal and my sole purpose."
Hamilton added a bonus point for the fastest lap to take a seven-point advantage over Bottas.
Max Verstappen was third in his Red Bull, in front of Ferrari pair Sebastian Vettel and Charles Leclerc.
Hamilton got the jump on Bottas off the line when Vettel surged forward and made it three abreast going through the first corner. Vettel locked up on the turn, and Bottas, sandwiched in the middle, had to blink to avoid a possible collision as Hamilton sped clear.