Shenyang Motor Group, BAIC Motor announce joint deal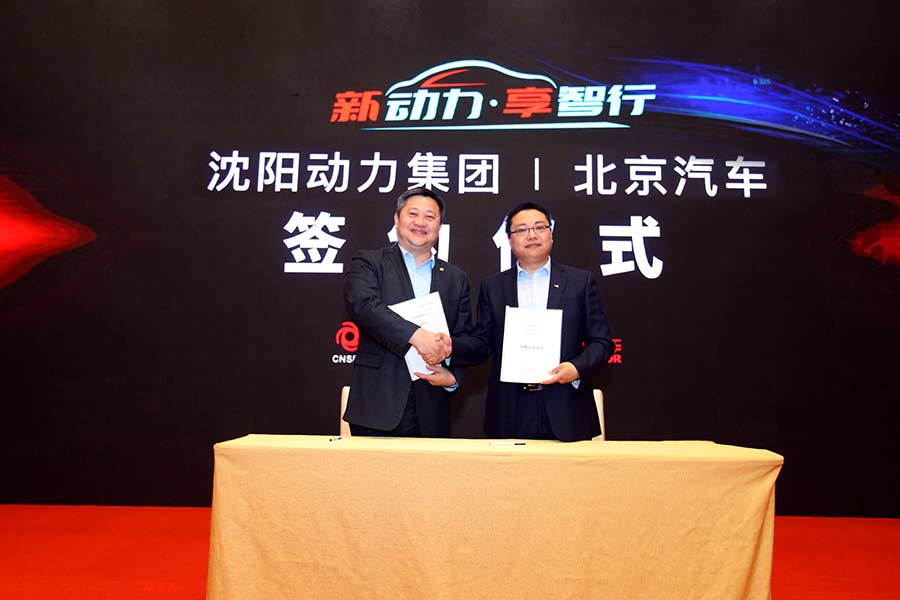 Shenyang Motor Group announced Saturday a strategic car-sharing partnership with BAIC Motor.
The deal is a move to tap China's growing car-sharing economy.
Under the agreement BAIC Motor will offer Shenyang Motor batches of customized vehicles from its D50 line, while the latter will oversee the program's operation.
Lyu Jinxiang, Shenyang Motor chairman, said, "Developing a car-sharing business is a strategic step for the group's future development, as it has become a fast growing industry in China."
"Car-sharing offers a solution to many problems in people's lives, like traffic jams and air pollution. It also helps to save energy and make a sufficient use of vehicles, especially spare vehicles," Lyu said.
An industry report estimated that by 2025, domestic car production will exceed 45 million units, with those not in use hitting 10 million.
To better manage sales networks across the country, the program has auto retail platform HCBH on-board.
Chen Lijuan, HCBH COO, said clients can purchase the customized D50 cars in installments and ask the platform to manage their cars for rental when they stop using them.
"The goal is to sell 20,000 cars to clients across the country by 2019," she said.
"It's a win-win deal for clients, as cars can be less of a financial burden with the installment plans and the choice of renting to others, and the program also benefits the industry in the long run, considering it's an energy-sufficient and more environmentally friendly commuting choice," Chen said.
A number of car companies have been seeking to co-develop a ride-sharing partnership.
Earlier this March, Changan Automobile partnered with, among others, Suning, FAW Group and Tencent on a ride-sharing business focused on new energy vehicles.
"It is one of the future key trends in the automobile industry," Chen said.
Data suggests the car-sharing market will be worth $564 billion by 2030.
"It's still at an early age of development and many players are now exploring business models that could work in the long run," she said.