Rich Chinese parents also caught up in college admissions scandal
Share - WeChat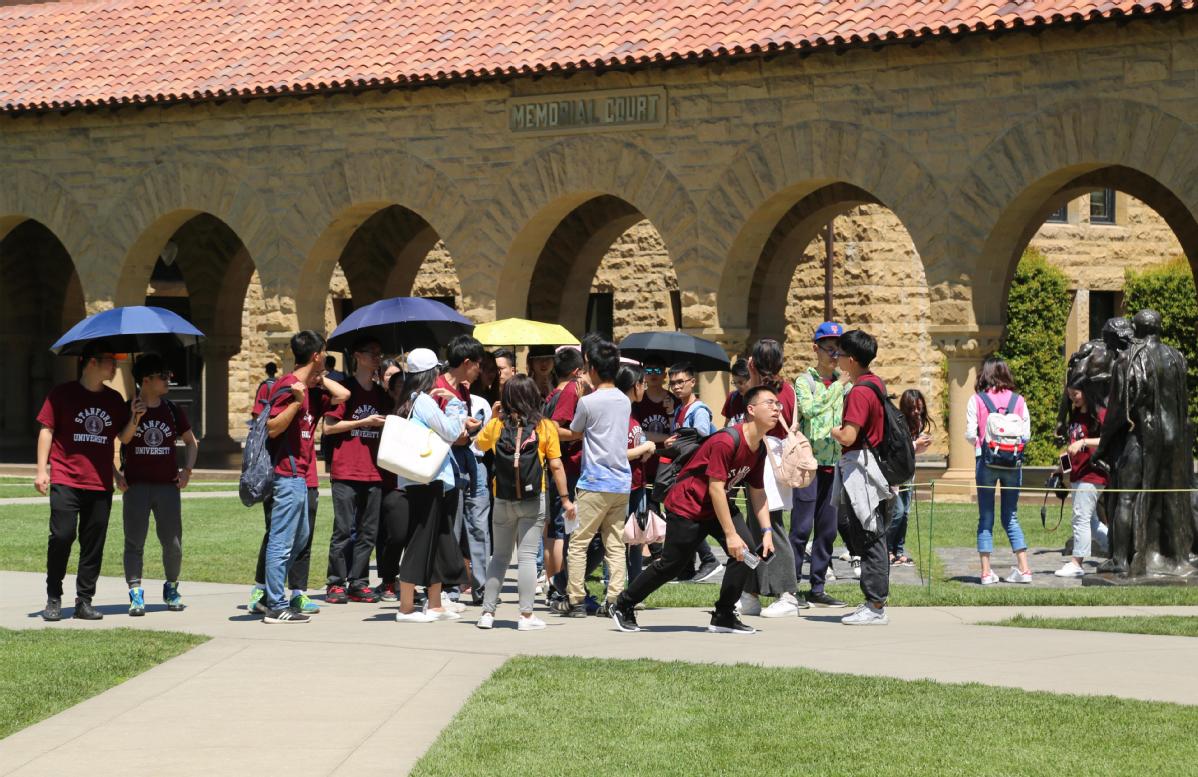 Private counselors' services can be extensive, from providing several versions of edited application essays to setting students up with internships and volunteer opportunities.
Nicole Shen said she paid a counselor $12,000 to edit seven or eight of her daughter's college application essays. She also regularly takes her daughter to private tutors who charge $180 per hour.
"It's very normal (to hire private counselors and tutors) among Chinese parents (living in the San Francisco Bay Area)," Shen said. She is in several WeChat groups, each having hundreds of parents.
Shen said it is easy to find a counselor. "You just post your request in the groups, and somebody will quickly respond with recommendations. I know many parents easily spend over $150,000 on the counseling or tutoring."
The San Francisco Bay Area has a high concentration of private college admissions consultants. Tutoring schools and consultancies with Chinese signs can be seen in shopping malls.
A popular consultant is IvyMax, which bills itself as the "largest, most influential US premier college application institution serving the Chinese-American community".
In its Chinese advertisement, it says its "professional counseling team" comprises graduates from Ivy League schools, and its services include "essay writing".
Venturini said having essays written by others is considered highly unethical among US colleges. "If your student was found to have had their essay written by someone else, it is very possible they would be denied admittance, or their admittance offer would be taken away," she said.
College admissions scandals in the US targeting Chinese families are nothing new.
In 2012, Chinese couple Gerald and Lily Chow sued Mark Zimny, who ran the education consultancy IvyAdmit in Massachusetts, after their sons were rejected by Harvard University, according to a Boston Globe report.
Chow, head of the jewelry giant Chow Sang Sang Holdings, and his wife alleged that Zimny promised to "pull personal strings" with development officers at Ivy League colleges. Over two years, the couple paid IvyAdmit $2.2 million.
Zimny warned the Chows against paying money to schools directly. He allegedly advised them to use his company as a middleman because "embedded racism" made development officials wary of Asian donors, according to the report.