A new powerhouse to be reckoned with
Share - WeChat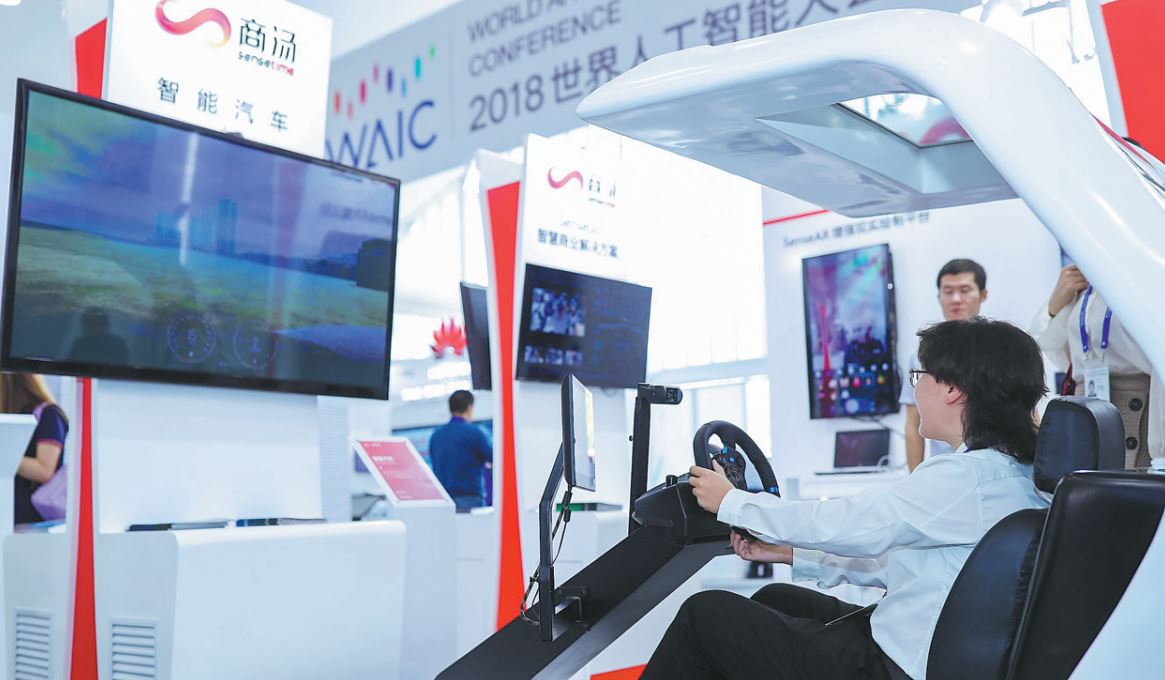 Traditionally known for its finance and shipping industries, Shanghai is now carving out a name for itself as an influential global tech hub
When Shanghai's Vice-Mayor Wu Qing made the world's first 5G video call during a ceremony in March, he was turning the "high resolution, low latency" technological rhetoric into reality.
The deployment of the superfast mobile network is already redefining life in Shanghai. Today, residents are able to watch live broadcasts of town hall meetings and enjoy lightning-quick downloads of high-resolution movies in public areas such as railway stations because of this new technology.
On a larger scale, this accomplishment has affirmed Shanghai's reputation as a major technology hub and an attractive place for coders, algorithm engineers and startup firms with technological breakthroughs to work in.
But Shanghai was not always viewed as a tech powerhouse in China. For years, there was an unspoken sense of disappointment in the city's technology circles about it not being home to any of the companies within the coveted tech trinity - Baidu, Alibaba and Tencent.
But instead of simply trying to lure big names, the municipality crafted industry plans that have played to its strength "with both discretion and foresight", according to industry experts.
"Shanghai is not lagging behind, but sticking to its own pace," said Hsiao-Wuen Hon, vice-president of Microsoft and managing director of Microsoft Research Asia.
"In fact, government officials here were engaged in discussions of developing artificial intelligence at a time when nobody really took it too seriously."
Shanghai's efforts to become a global tech hub started gaining steam in 2016 when it officially announced its ambition to transform itself into a science and technology center of core functions with global influence by 2030. Four major tasks, including establishing a comprehensive national science center and implementing basic projects and strategic programs, were identified as being crucial to the achievement of this goal.
The city then stepped on the gas pedal by unveiling a string of measures such as improved talent policies, preferential taxation, the identification of more high-tech enterprises and the enhancement of tech-related infrastructure.