Tech giants take solutions, services overseas
Share - WeChat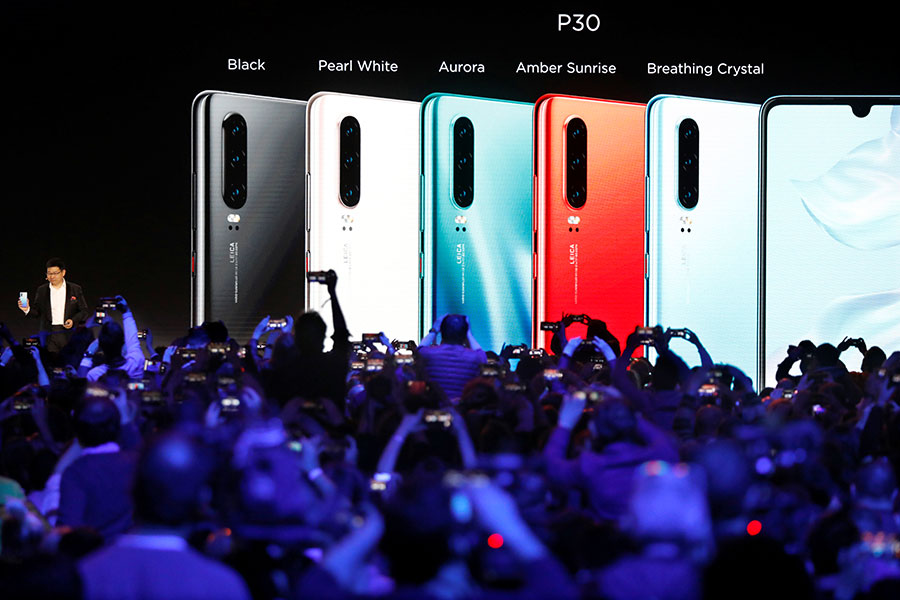 Chinese firms share experience to build IT infrastructure with BRI economies
"The weather in Zambia is good these days, and my mood is as good as the weather!" said Liu Shaobing, chief representative to Zambia of Inspur Group Co Ltd, China's largest server maker.
"We recently signed new contracts with local governments and will send 5,000 machines to five key local cities to help them build smart taxation systems," Liu said in an internet call interview.
According to him, the Zambian government is ramping up its push to strengthen infrastructure construction and the local demand for informatization is also surging, which creates good opportunities for Inspur.
Liu, who has been working in Africa for 11 years, is one of a growing number of Chinese employees who are working in countries and regions involved in the Belt and Road Initiative, as Chinese tech companies are scrambling to expand their overseas presence.
Equipped with cutting-edge technologies and years of experience in serving a huge domestic market, established tech heavyweights including Inspur, Huawei Technologies and Lenovo Group Ltd are accelerating internationalization to take their technologies, solutions and services abroad.
Take Inspur's presence in Zambia for example. Liu said the African country used to only have handwritten invoices, and tax evasion was serious.
In 2016, the local government began global bidding to build a smart tax system. In January 2017, Inspur beat eight other global companies to win the bid with its mature invoice management software and hardware integration system, or IMS. Inspur has also become the exclusive IT supplier of Zambia's smart tax project.
In January 2018, Inspur's IMS system was successfully launched in Zambia. The 2,000 tax control terminals deployed in the first phase of the project covered 16 cities across the country, involving 144 different industries.
"As of now, the system has been trouble-free operating stably for more than 10,000 hours, providing a technical guarantee for the reasonable and legal tax payment of Zambian taxpayers," Liu added.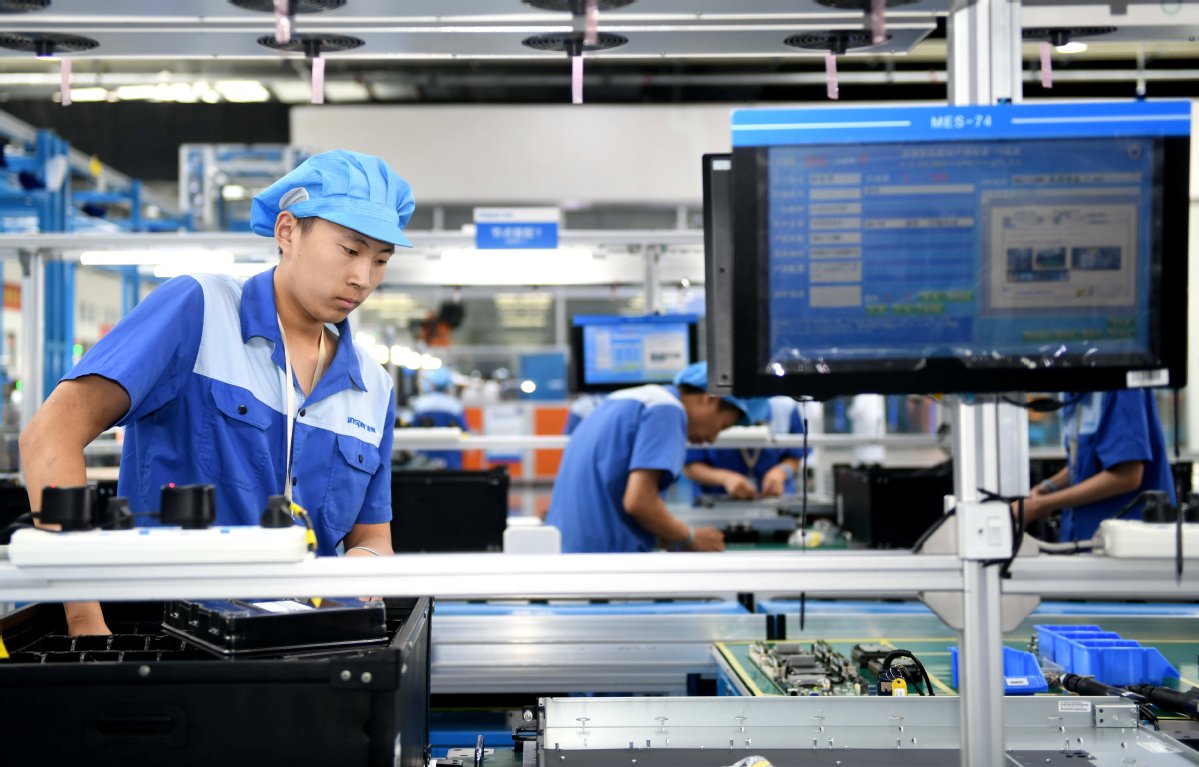 The case is part of Inspur's broader efforts to expand its business in the countries and regions involved in the Belt and Road Initiative. The company's products and services are available in 120 countries and regions.
"China is the most sophisticated IT market and the largest data producer in the world," said Sun Pishu, chairman and CEO of Inspur. "Our four decades of experience in building information infrastructure is of great value to other developing economies."
Inspur has already built an education cloud platform for the Thai government to boost local students' learning efficiency.
Its prowess in super computers also helped scientists from Saudi Arabia map the genome of the date palm, whose fruit is a staple food in the region. It has also established cooperation with more than a string of countries on tax informatization.
"When venturing into markets related to the Belt and Road, Inspur not only exports products and services, but shares its experience in leveraging information infrastructure with other developing economies," Sun said.
To date, the Chinese IT conglomerate has also held a large number of overseas training programs on big data, cloud computing and tax informatization systems, which it said helped countries like Egypt, Ethiopia, South Africa and Vietnam train technicians and officials.
In 2017, Inspur also formed an alliance with global tech giants including IBM and Cisco Systems Inc to provide IT solutions to countries and regions involved in the Belt and Road Initiative.
Amb Kabiru Rabiu, a representative of the government of Kano, which is an important province in Nigeria, said earlier that the alliance is bringing high-tech solutions to countries like Nigeria, one of the most populous countries of Africa, which can meet the country's urgent need for solving mounting security problems and promoting intelligent education.
Just like Inspur, Huawei is also ramping up its push to expand its presence in the countries and regions involved in the Belt and Road Initiative, as it scrambles to bring its telecom equipment, cloud services and smartphones to more foreign companies and consumers.
The Shenzhen-based company announced in February that it has partnered with Rain, South Africa's mobile data-only network operator, to jointly launch a 5G network in the country. This move has made South Africa one of the first countries to launch the superfast fifth-generation mobile communication technology.
With Huawei's end-to-end 5G solutions, Rain has been able to build the 5G network using its 3.6-gigahertz spectrum. In the first rollout phase, Rain has deployed a number of 5G sites in key areas in Johannesburg.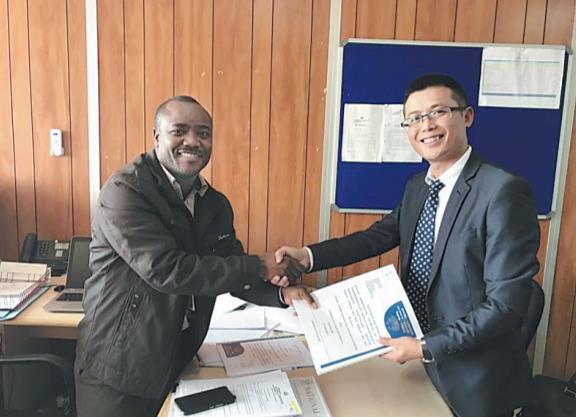 Willem Roos, chief executive officer of Rain, said the network will provide fiber-like speeds without the installation complexities, time delays and cost of laying fiber in under-serviced areas.
Huawei's products and services are already available in more than 170 countries and regions. In 2018, Huawei recorded $105.2 billion in revenue, with about half of that from overseas.
Specifically, 28.4 percent was from Europe, the Middle East and Africa, 6.6 percent from the Americas, and 11.4 percent from the Asia-Pacific region.
Guo Ping, rotating chairman of Huawei, said at a news conference in March that an increasing number of foreign countries and clients are choosing the company's products and services, with good growth already recorded from January to February of this year. And he expected such momentum to continue in the remaining months of 2019.
The company's expanded footprint in the global cloud computing arena seems to be a good example. Huawei will soon build cloud computing nodes or availability zones in Brazil and Chile, Zheng Yelai, president of Huawei's cloud business, said in late March.
Huawei has been partnering with Spanish telecom carrier, Telefonica, to operate cloud services in Latin America, but as Huawei's consumer business, including smartphones, is becoming increasingly popular in that region, it has decided to launch its own cloud brand there.
"We have had a fabulous performance in foreign countries. By the end of this year, Huawei Cloud's overseas performance is likely to exceed that of other Chinese cloud service providers," Zheng said, without providing more details.
Such results are backed by Huawei's technological prowess, which is a long-term result of its years of heavy input into research and development. In 2018, its R&D spending surpassed that of Microsoft, Apple and Intel.
According to the latest statistics from the European Union, Huawei spent 101.5 billion yuan ($15.1 billion) on R&D investment, ranking fourth among the global companies behind Samsung, Google and Volkswagen.
Alongside Huawei's increasing international popularity, its brand awareness in overseas countries and regions is also surging.
Huawei was the top ranked Chinese firm in the Top 50 BrandZ Chinese Global Brand Builders, a report jointly prepared by advertising holding company WPP, its research firm Kantar Millward Brown, and Google.
The company started operating public cloud services in South Africa in December. It is deploying a regional data center in Johannesburg, from which its cloud services can cover neighboring countries and regions. More data centers are also in the pipeline to extend its reach across the continent.
Edith Mutethya contributed to this story.