Riding the green wave
Share - WeChat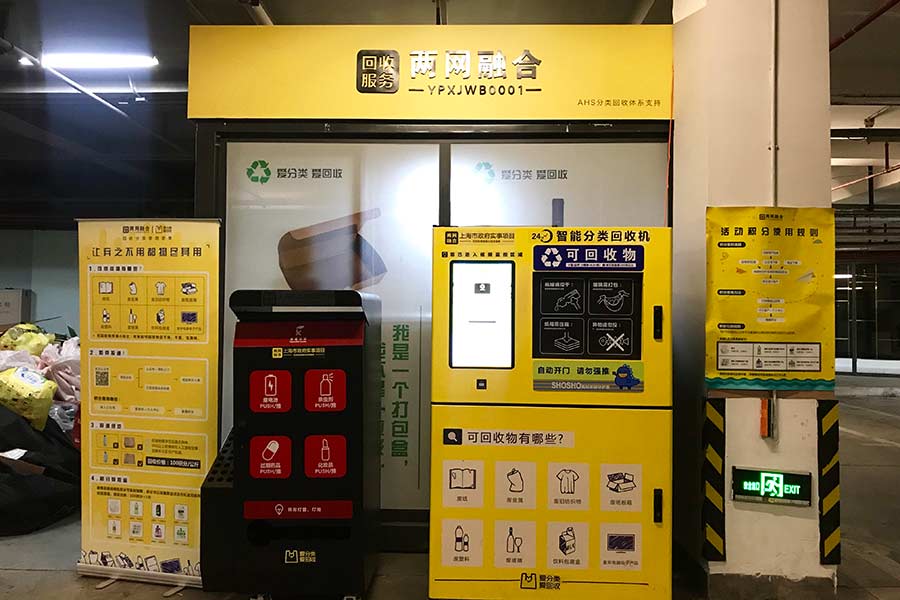 A goal for a greener city
Waste sorting and recycling measures have been carried out in China since about 20 years ago. In 2000, Shanghai and seven other cities including Beijing and Nanjing were selected as the first batch of pilot cities to implement a trash sorting program.
The city's new regulations revolve around establishing a comprehensive system for garbage sorting, collection, transportation and disposal, as well as improving waste treatment facilities and reducing the amount of garbage produced.
When the new regulations kick in, the city's residents will be required to sort their garbage into four categories - dry, wet, recyclables and hazardous waste. Individuals who fail to do so will be fined up to 200 yuan ($30). For companies and institutions, the fine can go up to 50,000 yuan.
The city also plans to build or upgrade more than 17,000 garbage bins that have specific compartments for different waste in the residential areas. The new regulation states that garbage transportation operators can even refuse to pick up the trash if it is not properly sorted.
Wang Meng, director of the garbage recycling station in Yangpu district, said incentives will be provided to residents to encourage proper waste disposal habits. The use of smart garbage bins that dispense small rewards is one way. Offering door-to-door garbage disposal service for those who have more than 20 kilograms of waste is another. Wang said that these measures have already borne fruit as he has noticed more and more residents sorting their trash.
Many retirees have joined in the promotion of garbage sorting as volunteers.
Ru Chunling, a 72-year-old retired public servant from a neighborhood in Changning district, is one of them. "I've spent my exercise time on the volunteering job for the past 10 months," Ru said. "I'm glad to see people have gradually picked up the habit of waste sorting.."
An online monitoring platform was also released in March to record real-time data regarding household waste classification and disposal.
"Using cameras installed on trucks and centers, the system can distinguish different types of waste as they are poured into garbage trucks and garbage transit centers," said Zhang Zhigang, chief information officer of Shanghai Chengtou Group Corporation, the company behind the new platform.
Besides waste sorting and disposal, the city is aiming to reduce the volume of unsorted garbage. Starting on July 1, hotels, restaurants and food delivery businesses should stop providing disposable products such as utensils, slippers and shower caps unless customers make a request.
Promoting the cause
The different sectors within the city have been playing their part in making the city a greener place. The China Communist Youth League Shanghai Committee had in March announced a plan to promote garbage sorting among youths, and it includes setting up a youth volunteer service team and organizing activities like garbage-sorting summer camps and competitions.
The first set of books on waste separation, which comes in three editions for kindergartens, primary schools and middle schools, was also released in December.
More than 60 percent of universities in Shanghai already have carton-sharing stations where courier packages are recycled, according to Cainiao Network Technology, the Alibaba-owned courier aggregator which provides the service.
The stations at the Shanghai University of Finance and Economics, for instance, deal with 3,000 couriers every day. More than 40 percent of the packaging at these stations have been reused.
Food businesses have also jumped on the bandwagon. Online food delivery platform Ele.me had in 2017 implemented its Blue Planet Plan which includes introducing a "no utensils" option for customers to choose from on the app. More than 60 million tableware-free orders were placed as of January.
The company also launched a project to recycle the plastic materials used for takeout meals. According to Ele.me, its sustainability efforts have resulted in a 75 percent reduction in the use of plastic materials required for takeout meals.
Over in the hotel industry, the InterContinental Hotel Group previously announced that it would limit the use of plastic straws in its 5,400 hotels in China by the end of 2019. The group's Shanghai branches have already stopped using plastic straws since the end of last year, replacing them with biodegradable paper alternatives.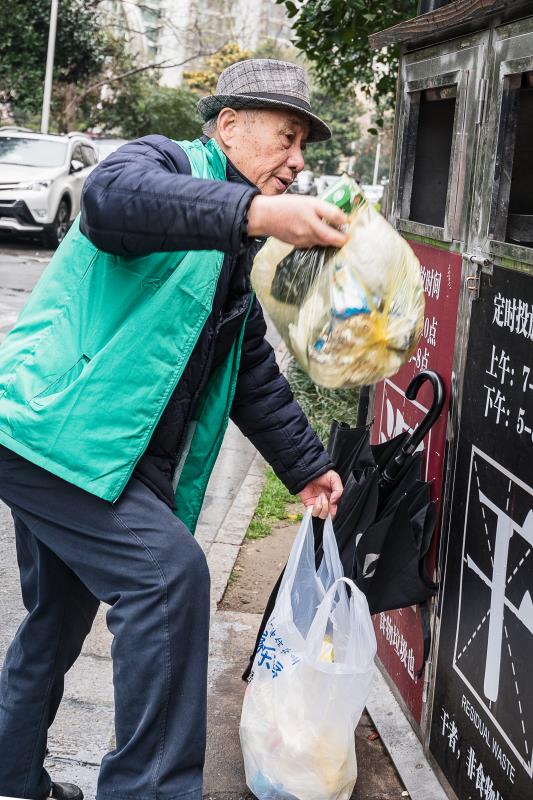 Navigating past obstacles
While sustainability efforts have been paying off, industry insiders have pointed out some challenges that need to be tackled.
For example, vendors of smart garbage machines have said that such operations are not cost-effective, explaining that the revenue earned from selling the collected recyclable materials - this is their main income generator - is not enough to cover the costs associated with operating and maintaining the equipment and waste transportation.
There is also the issue of undercutting as some enterprises provide their machines at low prices or even for free to dominate the market.
According to Li from Baiwo Xinglian, there are limitations to technology industrialization and financing.
"Our technology has been applied to few products because most people prefer waste composting. The need to comply with emissions and disposal regulations and processing unsegregated waste drive up recycling costs as well," said Li.
"There needs to be greater product innovation and a more open market for this industry to grow."
Zhang Yong, director of the department of environmental sciences at East China Normal University, pointed out that one key problem is an effective classification of garbage at its source.
According to a report by the Shanghai Municipal Commission of Housing and Urban-Rural Development in April, 49.3 percent of the 9,024 neighborhoods in the city that were investigated do not have garbage classification rooms. Furthermore, up to 62 percent of residential communities still rely on manual labor to transfer domestic waste to central waste collection points.
As such, more support and supervision is required from the government, including providing enough bins and trash trucks suited to deal with classified garbage.
"Garbage sorting is more than just about putting more bins on the streets. It's critical that everyone takes on the responsibility to sort garbage, otherwise the regulation will have little effect," Zhang said.
Zhang also suggested that more be done to boost education measures and raise awareness.
"It's hard to gather all residents at the same time for lectures, but we can educate them at schools and workplaces. Families and friends of those educated will then be influenced," he said.
"Simply put, this quest to create a more sustainable city is a long-term mission."
Tang Xiaofan contributed to the story.