New economic drivers to lift growth
Share - WeChat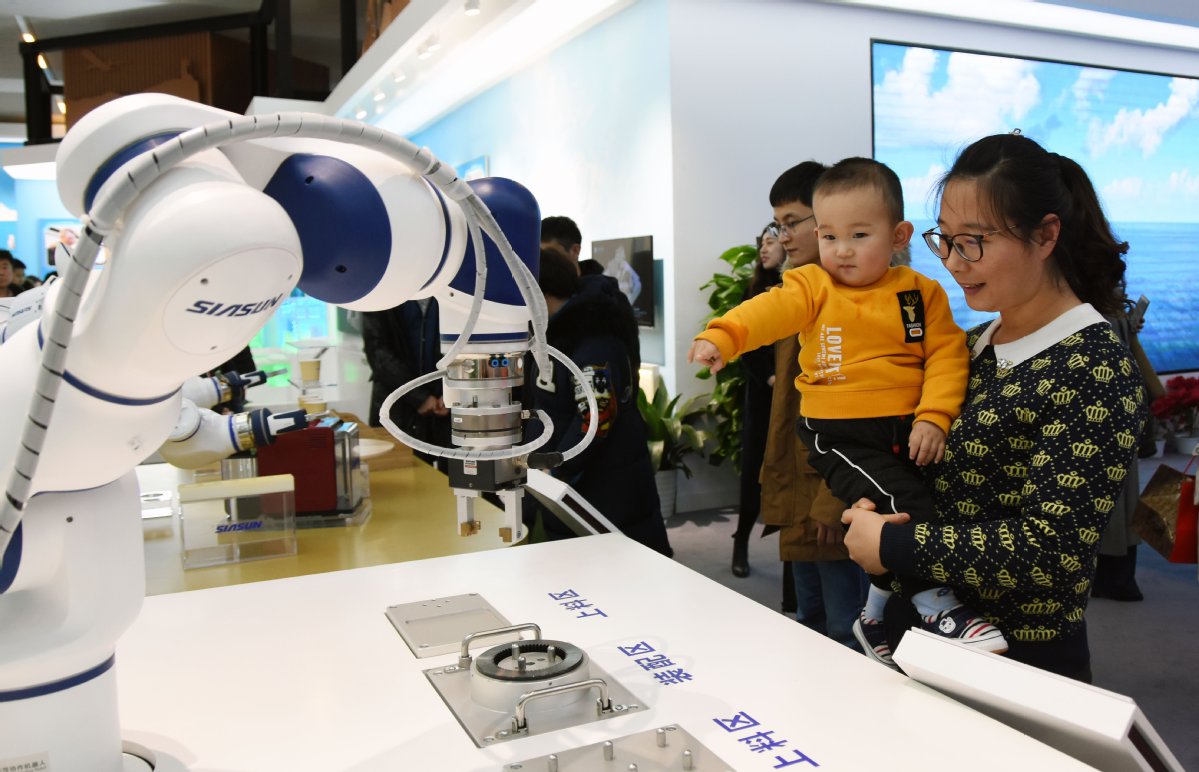 Opportunities continue to exist for long-term development, say experts
BEIJING - Downward pressure on the Chinese economy has worried global investors, but national lawmakers and political advisers attending the ongoing annual "two sessions" are optimistic about the economic outlook.
They have good reason, too. While the GDP target of 6 percent to 6.5 percent for 2019 moderated from the 6.6 percent growth the country achieved last year, a series of new growth drivers have emerged that are expected to underpin the country's long-term prosperity.
"China is still in an important period of strategic opportunity for development and has ample resilience, enormous potential and great creativity to unleash," said the Government Work Report delivered by Premier Li Keqiang last Tuesday during the opening of the second session of the 13th National People's Congress, the national legislature.
During a panel discussion at the second session of the 13th National Committee of the Chinese People's Political Consultative Conference, Liu Shaoyong, chairman of China Eastern Airlines, described what he saw as "tremendous opportunities" for China's civil aviation and tourism industries.
"It is estimated that there are still a billion Chinese that have never boarded an airplane," the political adviser said, indicating the huge market potential for airliners and the tourism sector.
While consumption already contributed some 76 percent to the country's economic growth last year, the country's gigantic consumer market is still largely untapped, analysts said.
"As China develops its service industry, the income of grassroots workers such as housekeepers and delivery persons will rise. If we allow them residency status in cities, they can buy houses and spend money," said Li Daokui, an economist with Tsinghua University, and a member of the 13th CPPCC National Committee.
China will use multiple avenues to increase the supply of quality products and services and act faster to resolve problems and difficulties blocking the entry of private investment, according to the Government Work Report.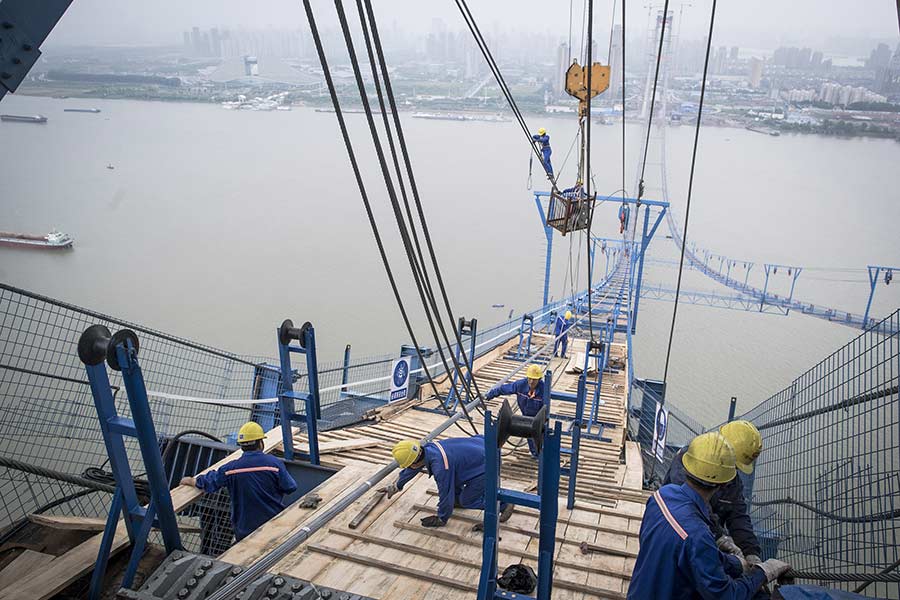 The country will take significant steps to develop elderly care, especially community elderly care services, as the number of people in China aged 60 and above has reached 250 million, the report said.
As many of the goods and services that the Chinese consume will be imported, China's rising consumer strength will also be a crucial force for sustainable development of the world economy, said Liu Shijin, vice-chairman of the China Development Research Foundation and a member of the 13th CPPCC National Committee.
For Wu Gang, chairman of Xinjiang Goldwind Science and Technology Co Ltd, China's largest wind turbine manufacturer by new installed capacity last year, going green does not only mean lower costs but also more deals with international clients.
"If you talk to our clients, you will find they are not only interested in the quality of the products but also how we manufacture these products," Wu, a member of the 13th CPPCC National Committee, told Xinhua on the sidelines of the two sessions.
The company has remained one of the top three global wind turbine manufacturers for six straight years with the help of its environmentally friendly equipment, Wu said.
"The green development of Chinese firms has shown that economic growth and environmental protection could go hand in hand," Wu said.
In the Government Work Report, the country vowed to make big advances in green development in 2019 and pursue both high-quality development and environmental protection.
"There has been this misconception that green development is a constraint to economic growth. In fact, environmental protection itself can be a very promising field for investment," said Li Daokui.
"To treat the waters, you should not simply shut down the steel factories. Instead, you should invest in those that are more effective and environmentally friendly," he said.
Li Lijian, chairman of Anyang Iron and Steel Group, said the company invested more than 3 billion yuan ($448 million) in pollution treatment facilities in 2017, which helped the company register record-high profits last year.
"Green transition is a big challenge for the firm, but it is also a great opportunity," Li said.
At the Kuntai Hotel in the northeastern Wangjing area of Beijing, where some political advisers are staying during the two sessions, an advertisement for housing rentals read: "Come and become the neighbor of the people who influence the world."
The area is surrounded by office buildings of China's high-tech giants such as Alibaba and Meituan and is home to hundreds of internet startups hoping to cash in on the country's digital economy boom.
China's digital economy is expected to exceed $6 trillion by 2020, according to a report published by CCID Consulting.
Despite the downward pressure on the economy, China saw more than 18,000 new businesses on a daily basis last year, many of which are internet startups.
"New growth drivers are profoundly changing the mode of production and way of life, creating new strengths for China's development," said the Government Work Report.
According to Pony Ma, chairman and CEO of Tencent, the development of the internet industry will also foster the growth of traditional sectors and help the high-quality growth of the real economy.
"Internet firms are not competing with traditional companies. Rather, they are helping industries in the real economy become champions on their own track," said Ma, an NPC deputy.
The country will further expand the digital economy and develop next-generation information infrastructure, according to the Government Work Report.
Such a move will guide private investment into information infrastructure, which will help usher in a new wave of tech innovation, supporting China's economic growth, said Liu Gang, director of Binhai Development Institute of Nankai University.
Xinhua