Profitable fitness at fingertips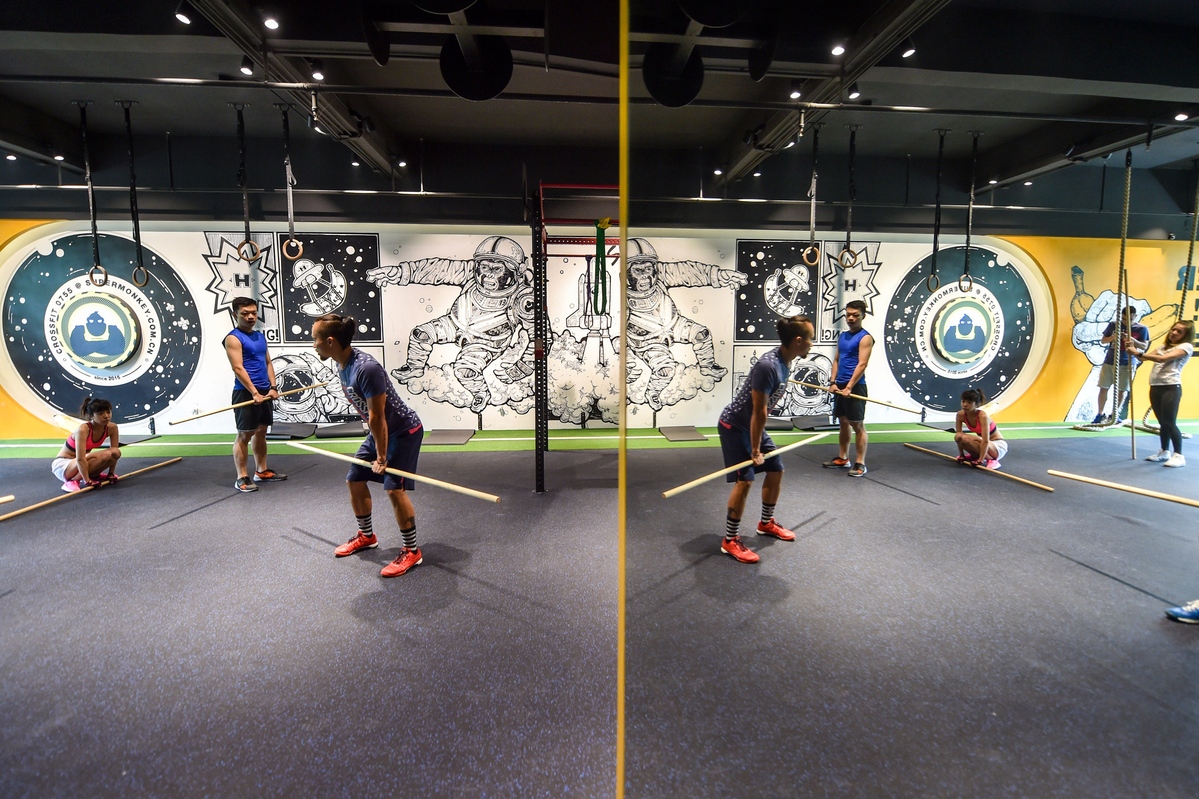 "Continued investments in the sector helped with the upgrade of the fitness industry. New technologies are being introduced into the industry, and gyms are undergoing a digital evolution."
According to data from the China International Literature of Sports Health Industry Association, currently, the average gym membership penetration rate in China's first-tier cities is merely 1 percent, much lower than that in other Asia-Pacific countries.
Gyms in cities in South Korea and Japan have penetration rates of 7.3 percent and 3.3 percent respectively. So, China's fitness sector is expected to see rapid growth in the future.
More so because gyms that offer online conveniences like selection, booking, digital payment and high interactivity are gaining traction.
What's more, they require low operational costs, as they take up smaller physical space, and use low-cost equipment. From the user's perspective, app-backed gyms are complementary to traditional gyms, and open up the medium-to low-end fitness market.
"App-or website-backed gyms have relatively low thresholds for newcomers. Their social networking feature can attract more new users. They fill the gap left by traditional gyms," said Wan.
It is not just digital-age gyms that are riding the fitness uptrend. Experts said scope is immense in China for boosting sales of products like fitness equipment, yoga mats, personal accessories, sports apparel, health supplements and wearable tech.
This potential will likely be harnessed by China's current emphasis on, and policy support for, high-quality manufacturing and consumption upgrade, experts said.
Not just products, even services like health-related apps, and fitness training, are likely to see a boom.
Last year alone, various fitness apps saw their collective user base swell 47 percent to more than 75 million. Even the number of monthly active users has been rising steadily, according to Analysys.
The potential for sustained high growth in the sector is making investors sit up and take notice, insiders said. In 2018, China's fitness sector attracted 45 investment deals, ranking first in the whole sports industry.
zhengyiran@chinadaily.com.cn
Wearable tech goes beyond workouts to find medical use
At 3 pm on a work day this month, Chen Yan, 29, a fitness enthusiast in Beijing, received an alert on her Apple Watch. A friend had just finished her yoga session, and in doing so overtook Chen in a fitness ranking list.
Chen and her friends are part of a fitness group. They enlisted for a seven-day e-competition on Apple Watch, which would record their exercise data and update automatically, comparing participants' performance in real time. The winner received a gold medal.
"Three aspects are considered to calculate the scores: movement, exercise and standing still," Chen said.
"During the competition, I'd receive alerts about my and everyone else's score. If my friends overtook me, I'd be more motivated to exercise. The watch performs the role of a fitness secretary, mentor and coach."
Li Xiaoyu, a triathlete from Taiwan, said: "You may also share other data like your physical condition, time spent on exercising, calories consumed, and so on, with your real coach, so he or she could better train you."
The latest model of Apple Watch records user data in terms of exercise type - swimming, yoga, or jogging - making the result more accurate. The data can be uploaded onto users' iPhones, where graphics can be generated. Users can analyze their exercise data during a specific period of time.
"The watch can even recognize the type of stroke (breast stroke, back stroke, etc) when you swim. All kinds of data, including travel distance, exercise time, heart rates before, during and after the exercise, are recorded. These data help users to make a better fitness plan. The watch is so convenient I don't feel like taking it off ever," Li said.
Qu Jing, a medical industry analyst at Beijing-based market research consultancy Analysys, said: "When exercising, wearing a sports watch is much more convenient than carrying a mobile phone. Users can upload their data onto their phones when they finish exercising. In addition, recording data according to the exercise type helps facilitate sports evaluation and personalized plans."
She further said that wearable devices not only gather sports-related data but store users' personal health data, making them applicable in the medical sector as well.