Starbucks posts strong Q2 growth, boosted by US and China sales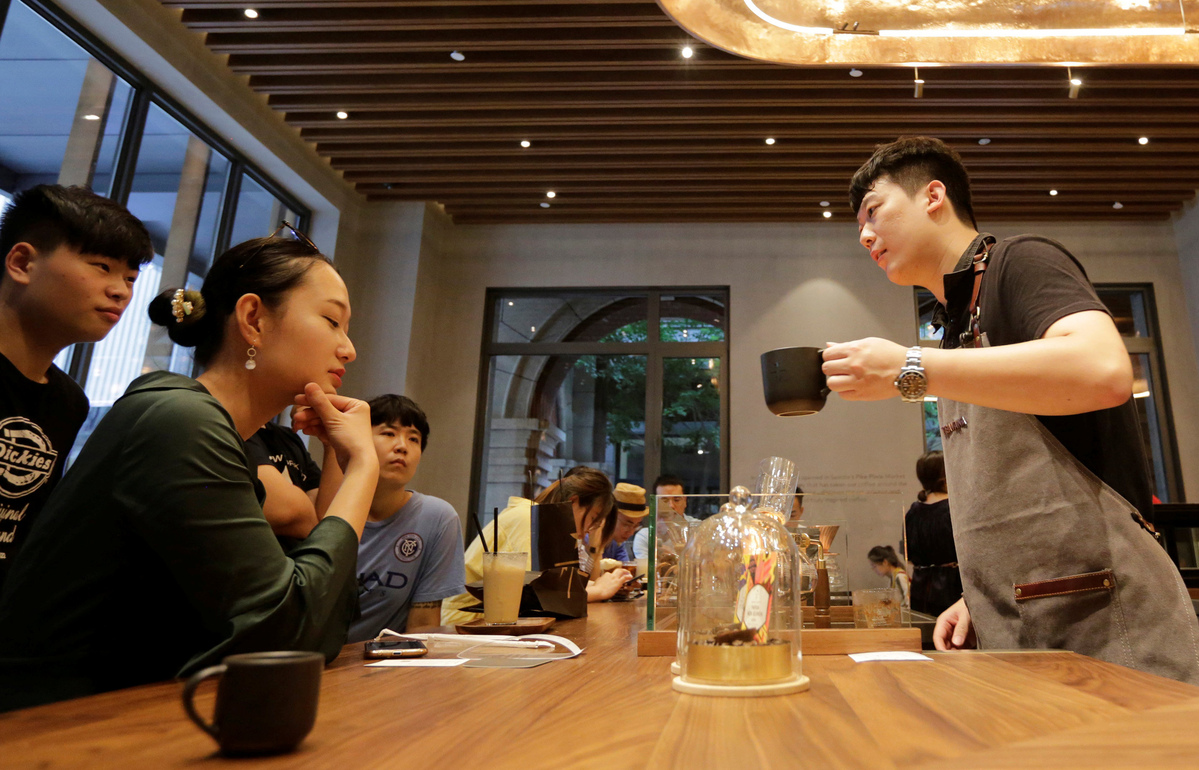 SAN FRANCISCO - US coffee chain Starbucks announced Thursday that its net revenues increased 5 percent to $6.3 billion in the fiscal second quarter of 2019 over the same period of last year.
Starbucks said in its Q2 Fiscal 2019 Results Report that it posted quarterly net income of $663.2 million, or 53 cents per share, up from $660.1 million, or 47 cents per share, from a year ago.
During the quarter, Starbucks's same-store sales went up 3 percent globally, driven by a growth of 4 percent in the United States and 3 percent in China.
Starbucks said the 3 percent sales increase was attributed to a 3 percent growth in average ticket.
The net number of stores rose 7 percent across the globe over the same period of last year, led by a 17 percent-growth in China, said Starbucks.
"Starbucks delivered another quarter of solid operating results, demonstrating that our 'Growth at Scale' agenda is working," said Starbucks president and CEO Kevin Johnson.
He expressed satisfaction about same-store sales growth in the company's two lead markets, the United States and China.
Specifically, same-store sales rose by 4 percent in the Americas and US markets, driven by 4 percent increase in average ticket, while China and Asia Pacific saw a 2 percent growth driven by a 2 percent increase in average ticket.
In China alone, same-store sales rose 3 percent, despite transactions went down by a slight 1 percent.
Starbucks opened 319 net new stores in the second quarter of 2019, up 7 percent over the same period of last year, yielding 30,184 stores at the end of the quarter.
The company said 94 percent of the new stores were launched outside of its home market of the United States.