A French revelation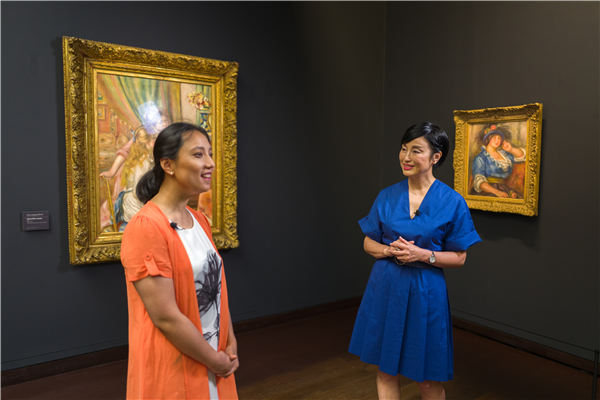 A Chinese online education program showcases the treasures of five top museums in Paris, enriching children with art.
Though half an hour is far from enough for even a brief tour of any Parisian museum, it might just be enough for a study of 10 artworks, thanks to an online art education program that offers a teaser to the all-encompassing museum visiting experience.
Five of the most famous Parisian museums recently cooperated with the Chinese program A Life Changing Museum Trip in Paris, aiming to engage more children in the appreciation of high art and entice Chinese families into an educational and entertaining journey to Paris.
The program is the first of its kind to have been officially authorized by five world-renowned French museums, including the Louvre, the Orsay Museum, the Centre Pompidou, the French National Museum of Natural History and the Army Museum.
Since it was launched in August 2018, 10 episodes have been released. Within each 25-minute episode, the presenters introduce around 10 representative artworks from one museum, allowing the audience to get a glimpse of the institutions' vast collections.
The program is presented by Huang Jingjie, a key opinion leader in parenting education, with the script written by Zou Fanfan, a Chinese writer who lives in France and has produced a lot of children's literature.