PLA Navy marks founding anniversary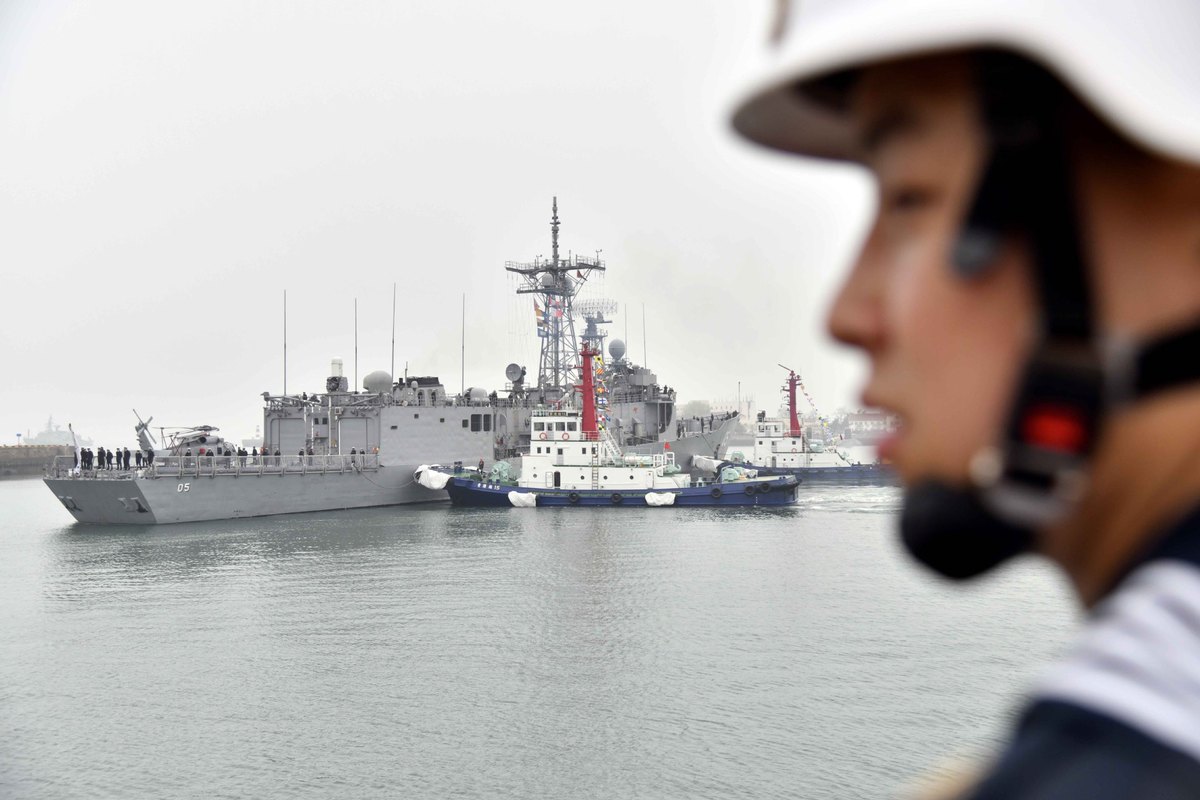 The People's Liberation Army Navy held a gathering in Beijing on Sunday to mark the coming 70th anniversary of its founding.
The gathering, approved by the Central Military Commission, was organized to review the achievements and historical experience of the Navy and also to declare its goal of becoming a world-class force.
Ten units and 26 individuals who have made significant contributions to the Navy were honored at the ceremony attended by 1,300 military personnel.