Shell sees cooperation as key to expansion
Share - WeChat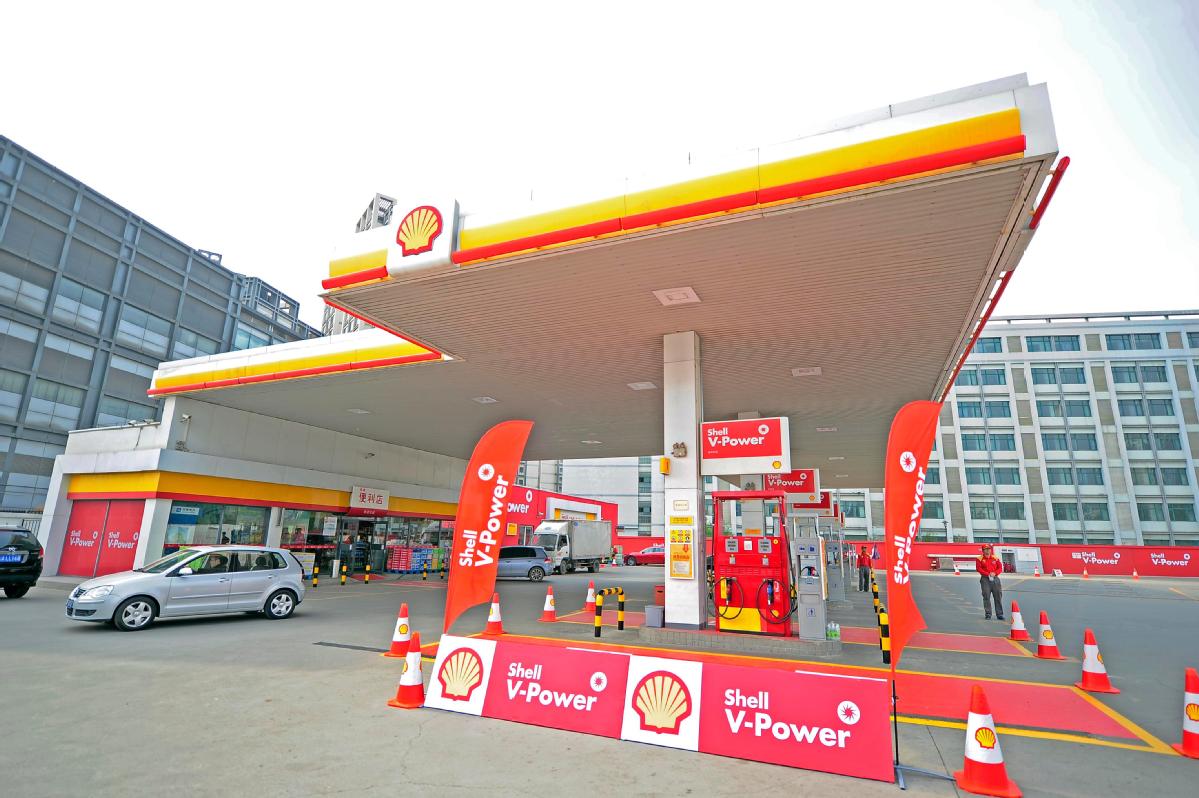 Global energy giant plans to continue working with SOEs to help local players better develop domestic resources
Global energy giant Royal Dutch Shell Plc plans to expand its presence in the country in both the upstream and petrochemical manufacturing sectors, while continuing to cooperate with the country's State-owned enterprises to further participate in oil and gas projects through direct investment or technical services.
"At the moment we have a quite profitable business in China, but it's small in relation to the size of the country," said Ben van Beurden, CEO of Royal Dutch Shell Plc. "So while I am happy with the results from China, the country needs to play a bigger role in our ambition to be a world-class investment case."
According to Van Beurden, Shell is not just an importer of gas, but also a strong gas producer in China. The annual gas production from its Changbei project, which is on the border of Shaanxi province and the Inner Mongolia autonomous region, equals 20 percent of Beijing's gas supply, while the company is expanding to the second phase of the onshore Changbei tight gas field.
"The project, in cooperation with China National Petroleum Corp, is a successful project that will go on for many years to come, and we will continue to work with SOEs to understand how we can participate in other projects to help Chinese players develop domestic resources," Van Beurden said.
"China is already our largest customer when it comes to natural gas, and with the economy really taking off and a tremendous growth in the petrochemical sector, Shell will continue having a strong focus on investing in petrochemical manufacturing in the country," he said.
In an exclusive interview with China Daily, Van Beurden talked about his understanding of the Chinese oil and gas market and the opportunities he sees in China's increasing demand for natural gas.
What is your opinion of the country's efforts to facilitate trade and investment with the newly adopted Foreign Investment Law?
What we have seen in recent years, as a result of positive dialogues between investors and the government, is a continuous opening-up and relaxation of what perhaps were quite restrictive policies in the past.
Liberalization of infrastructure is another important step that will help us to have greater market access, to serve more customers, to even invest ourselves in areas that were not possible.
The government has been true to its word when it talks about the new era of opening-up and attracting foreign direct investment, and companies like us are responding to that.
What's your view of Shell recently obtaining a license to trade commercial fuel in China's wholesale market?
For as long as I've been dealing with China, we have been working to get better access to products, getting licenses for wholesaling products, and a few months ago we actually got one. So we are now able to wholesale and it gives us more opportunities to participate in the market.
We have always seen that we need to invest in petrochemicals with local partners. We can now do this on a 100 percent basis. Not that I would want to do anything else but to invest together with CNOOC (China National Offshore Oil Corporation), at this point in time. But again it gives us more options and more freedom.
Is it necessary for Shell to cooperate with Chinese companies to build up the facilities to secure gas exports to China?
I would say yes and no to that. Shell's portfolio has changed so much that we have decoupled the development of supply sources from market development and we will buy our own gas and sell our own gas. As a result of that, the hard link between supply project and end market has been broken.
But at the same time, we really like to cooperate with companies like CNOOC and CNPC because of the skills and capacity, and also the influence that they bring as global players. So as a result of that, we have dozens of joint investments with CNOOC and CNPC globally. Many of them are in natural gas, in gas development. As I said, we like it because we like their competence, we like their partnership, and we like the fact that they are Chinese.
What do you think of the country's recent removal of administrative approval for any coalbed methane and natural gas development projects in China?
It's encouraging to see this development has taken place. The Chinese authorities know exactly what is needed to encourage market development.
One of the studies Shell has been participating is on the policy requirements to encourage development of natural gas in the country, some of which are happening now, including a more sensible approval regime, more investment in infrastructure, particularly in storage infrastructure, and further market liberalization and a more transparent formation of market prices. I am encouraged that Chinese systems take recommendations like this to heart, and will make sure that they actually happen, in a systematic and predictable way through the five-year plan.
Will Shell look at the upstream opportunities in China?
Yes. It is encouraging that the opening-up also applies to the upstream sector, which allows Shell more choices, more options, and therefore also greater ability to invest in the sector and in the country. I think in the future we will have the freedom to access 100 percent. That doesn't mean that we would like to do things on our own. We would like to work with a strong local partner and we like to work in partnerships in the upstream to share the risk. Whether Shell will try again to get into unconventionals (petroleum produced or extracted using techniques other than conventional methods) remains to be seen, but we have a strong interest in continuing to invest in the upstream sector in China and in areas where we can contribute to most, because of our technology and other knowledge, like deepwater or complicated reservoir development, where we can bring our expertise from outside into China.
Why did Shell choose to cooperate with CNOOC on the expansion of the Huizhou petrochemicals complex when you can invest in wholly owned petrochemical projects in China?
CNOOC has been a really good partner for us with mutual understanding, especially when it comes to this particular area and this particular investment. We changed things around, making it an efficient and competitive overall facility.
We would not be able to do this on our own and CNOOC would not be able to do this on their own, but we can do it together in a way that is quite unique. And it is also the reason why we are jointly looking at phase three.
Are you looking forward to the upcoming Shanghai LNG 2019 conference?
It's always a good opportunity to talk to other players in the market and there will be plenty of opportunities to speak with counterparts, partners and buyers.
As the largest private player in LNG, the reason Shell will be there is to project confidence in the sector and in the industry. I'm optimistic about the outlook for LNG and that is partly because I believe in the continuous growth of natural gas through the energy transition.