TigerGraph to expand Chinese presence in 2019
Share - WeChat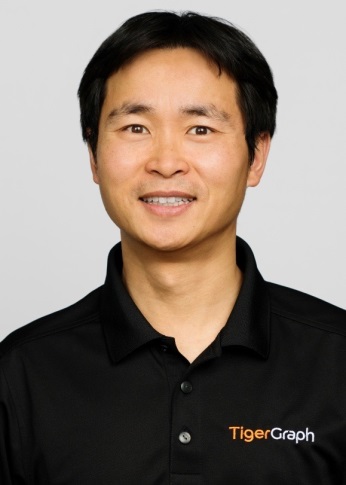 Graph analytics platform TigerGraph plans to this year expand its business in China, according to company executives.
TigerGraph, headquartered in California, US offers tools that use graph structures to represent and store data, and the company hopes its expansion will enable clients to process and analyze their big data.
"We are planning to expedite business expansion in the Chinese market, where ever-increasing data continues to demonstrate its potential," said Xu Yu, CEO and founder.
Xu said TigerGraph is prioritizing data-rich financial institutions and telecom operators, and aims to deliver a 300 percent increase in new contract value in 2019.
To address the challenge companies face identifying the significance of the increasing amounts of data they generate, TigerGraph spent five years researching and developing a system that supports "real-time analytics on web-scale data," Xu said.
TigerGraph's plans for China come as the graph database industry is expected to grow, with Research company Gartner predicting that the market will double in size every year from 2019-2022, which would mean a market size of $8 billion by 2022.
Founded in 2012 TigerGraph is the world's fastest graph analytics platform for enterprise, which supports applications such as fraud detection, internet of things, artificial intelligence, and machine learning.
TigerGraph's customers include US financial software company Intuit Inc, US financial services giant VISA Inc, State-owned telecom operator China Mobile Communications Corp (CMCC), and China's largest power grid company, State Grid Corporation of China.
TigerGraph has partnered with a CMCC subsidiary on a project identifying and avoiding scam phone calls.
"Our technology can help the telecom operator to identify the fraud in a much more timely manner. A scammer can even be located before he hangs up," said Wu Mingjie, TigerGraph China general manager.

In the electricity sector TigerGraph says it can help manage equipment in the grid and dynamically compute and estimate electricity flow for safety, efficiency and operations planning.
Liu Guangyi, Global Energy Interconnection Research Institute North America CTO, a research body affiliated with State Grid Corp of China, said:
"We chose TigerGraph for three reasons: its real-time high performance computational power, its scalability to process large graphs, and its flexible and powerful software development kit, which enables my teams to develop vertical applications quickly and efficiently."
TigerGraph received $31 million in series A funding in 2017 from investors like Qiming Venture Capital, Baidu Inc, Ant Financial Services Group, AME Cloud Ventures and Morado Ventures.