Experts forecast warmer Beijing property market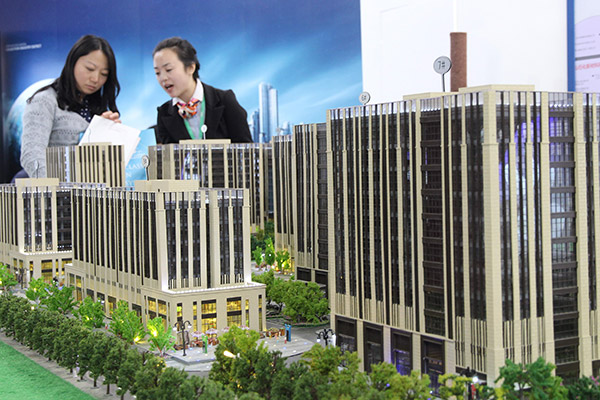 Beijing's property market will see signs of warming up this year, driven by the improved macro economy and improved credit liquidity, industry experts said.
Property sales in the capital's market were up 133 percent on a yearly basis to 942,200 square meters, fueled by stable real estate policy and improved credit in the market, according to a report by the international real estate consultancy firm Savills.
But the home prices remain stable, with the average transacted price for common residential apartments at 42,057 yuan ($6,277) per square meter, almost the exact level compared with the same period last year.
Since most of the apartments available for sales in the market in the first quarter were government-subsidized housing, the home prices could hardly see an obvious increase, said Anthony McQuade, chairman of Savills North China Region.
According to JLL, another international real estate consultancy agency, despite the traditional low season that coincides with Chinese New Year, buyers were more active in the quarter as they expected a moderate loosening in policy in the near future.
Luxury apartment sales volume increased significantly by 27.4 percent quarter-on-quarter, following the supply peak from the previous quarter. In the high-end villa market, buyers continued to be active after a new policy introduced in the previous quarter banned the construction of new stand-alone villas, prompting buyers to rush to the market. The high-end villa sales volume increased 30.0 percent quarter-on-quarter, while prices slightly declined (recording a 0.9 percent drop over the previous quarter) as landlords of older projects lowered prices to lure buyers.
"Looking forward, we are anticipating a gradually improved property market this year, due to more liquidity in the monetary and credit market. But a large-scale price rebound is not likely to happen since the government will not loosen the real estate policies," said McQuade.
Wang Jiaqi contributed to this story.