When tech rhetoric turns into reality
Share - WeChat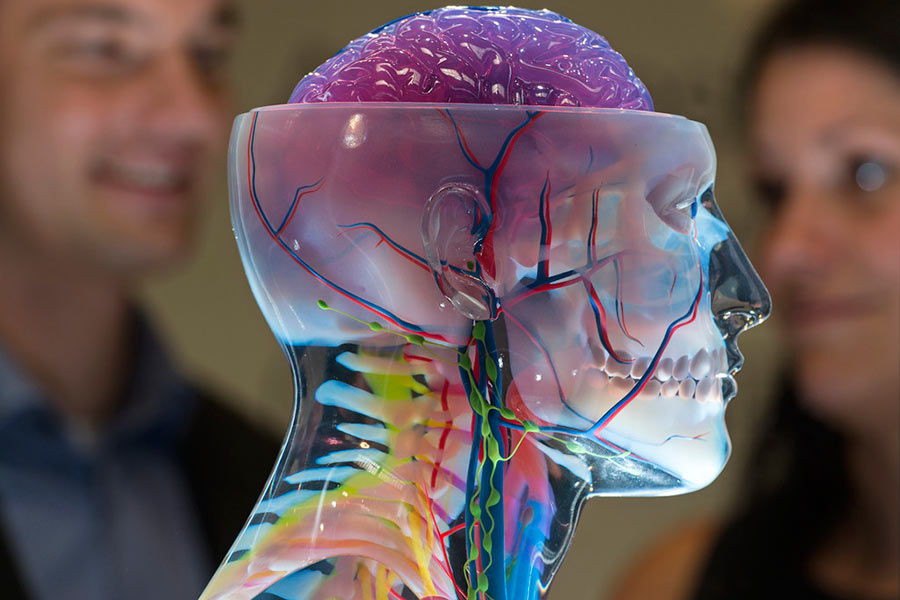 3D printing is having a sweeping impact on our daily lives before we could even realize it. Let me share with you several stories, and you will likely agree with me.
My German friend Josh visited Shanghai last month and told me over dinner that he just had one 3D-printed tooth that liberated him from months of pain. It suddenly occurred to me that technological rhetoric has quietly turned into reality.
I was just amazed to see how this is being achieved. It turns out that when Josh's natural tooth was extracted, the dentist scanned its shape and size, and printed an artificial tooth of exactly the same dimensions using materials like titanium and zirconia.
And this can be extended to full-denture design as well. Instead of visiting the dentists several times simply to record patients' bite patterns and jaw alignment, medical facilities adopt technologies like computer-aided design to measure the patient's mouth once and for all, and print a set of highly customized teeth.
Such technology has been in use in the European Union but is not yet widely available in China. But its potential is huge. According to estimates by market research firm Smartech, the global market value of 3D printing in dentistry is projected to hit $3.1 billion by 2020.
Apart from being a health aid, 3D printing serves as a useful teaching aid as well. My nephew has brought home from kindergarten a 3D-printed toy dinosaur that he wouldn't discard even when he is asleep. The sense of "genuineness and clarity", he told me, is what sets it apart from peer toys made through conventional methods.
I guess what the 6-year-old was trying to say was that by printing layer upon layer, and with each layer being a thinly sliced, horizontal cross-section, he gets to see the composition of his beloved dinosaur. This aspect, I'd argue, quenches kids' curiosity to learn how each figure takes on different dimensions.
From an educator's point of view, the replicas cost less and deliver a better performance, enduring damage. More importantly, the technology also allows educators to impart hands-on lessons that they could not teach earlier.
The technology might also have a role to play in philanthropic undertakings, though most of them are currently in prototype stage. During an interview with a United Nations official, I learned that an NGO called New Story is looking to employ such technology to transform slums into sustainable communities.
In 24 hours, the organization can "print" a new, 600-square-foot home for just under $4,000, according to an interview with founder Alexandria Lafci by the UN Foundation website. Its footprint has covered certain parts of Haiti, Mexico and Bolivia.
Even home builders can rejoice. My brother, a senior architectural designer in Beijing, told me that people stand to benefit from 3D-printed building materials that are just as efficient as the conventional ones, and, what's more, come at a fraction of the cost.
In time, the developing 3D technologies are projected to bring down costs and enhance quality of potentially everything that is manufactured, produced or built.