In the spin and swing of a vinyl revival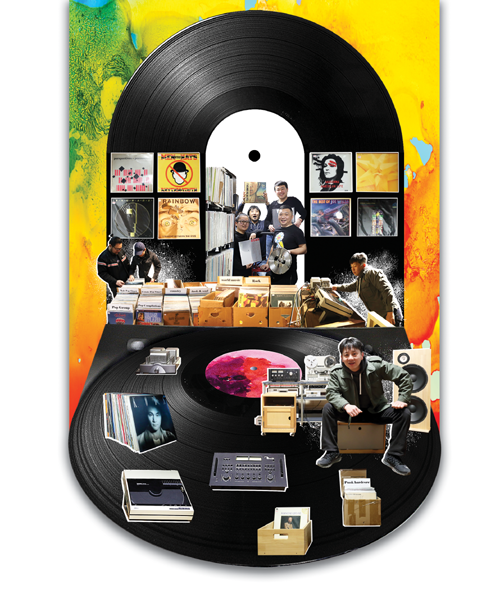 Many thought old-fashioned records had gone the way of the dinosaur, but they refuse to die
It's a Sunday afternoon and Yang Haisong seems to be in a chipper mood. Under a blazing sun on a warm day in Beijing he sits on the side of a road smoking a cigarette. Yang, a founding member of the Chinese rock band P. K. 14 and its lead vocalist, is taking a break from activities in Free Sound, a record store in which he has been talking to fans about the band's seventh studio album, What We Talk About When We Talk About His Name.
Yang hails from Nanjing, Jiangsu province, and it was there that P.K. 14 was formed nearly 22 years ago before going on to become one of the most influential rock bands in China's indie rock scene.
"I love record stores," Yang, 46, says. "Of course listening to music online through streaming services is incredibly convenient, but when I hold cassette tapes or vinyls in my hands I feel this connection with the music."
The band's latest album, released on Oct 14, 2018, was recorded in Berlin, and in addition to being streamed online, it was distributed on record and cassette.
"For me this record shop felt like the right place to present the album to the public," Yang says.
Yang was talking a couple of weeks before Record Store Day, an event that a group of record store owners and employees in the United States established in 2007 aimed at highlighting the importance of record shops to the music industry.