Welcoming int'l jazz day with Sugar Blue in Beijing
Share - WeChat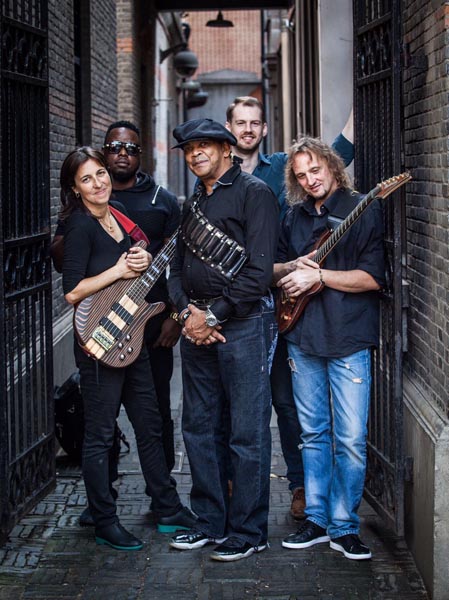 Grammy-award winning musician Sugar Blue will perform at Blue Note Beijing, an iconic jazz club in the capital, from April 27 to 28, as part of a series of events welcoming International Jazz Day.
International Jazz Day is an annual celebration on April 30, declared by UNESCO in 2011 to "honor jazz and its enduring legacy, as well as to recognize the power of this music to bring people together." The music festival's 2019 edition will be launched in Australia and celebrated in more than 190 countries around the world.
Born and raised in New York, Sugar Blue is a harmonica master probably best known for his vibrant solo on the Rolling Stones' mega hit "Miss You", released in 1978.
The 69-year-old harmonica legend is known for his unique, technically dazzling and soulful style that blends awe-inspiring high-register runs with electronic effects.
Sugar Blue has overturned not only people's understanding of blues, but also harmonica. He has played and recorded with Prince, Rolling Stones, Stan Getz and Bob Dylan, among many others.

If you go:
7:30 pm, April 27-28. Blue Note Beijing, 23 Qianmen East Street, Dongcheng district, Beijing. Book here.
Tickets: 200 - 400 yuan ($30-60)
Contact the writer at li-ping@chinadaily.com.cn
Most Popular