Facial recognition comes to express delivery in Chinese cities
Share - WeChat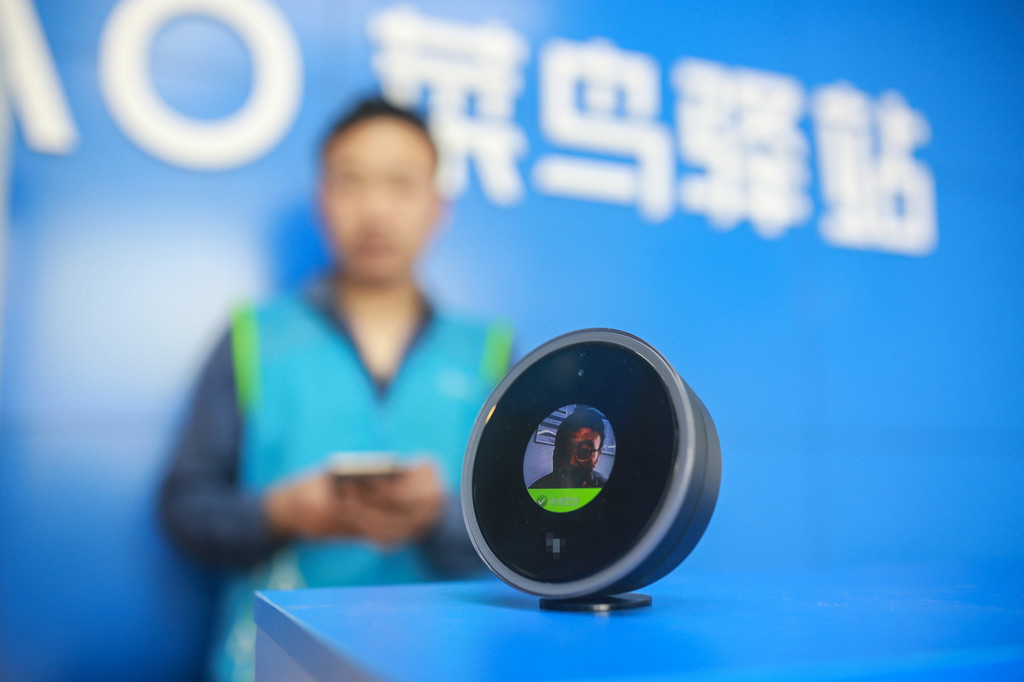 HANGZHOU -- Cainiao Network, Alibaba's delivery arm, announced Thursday that they have added the ability to send packages through facial recognition technology to their courier services.
Senders in China are required to show their ID cards when sending packages. However, the facial recognition technology will scan the face of senders in one to two seconds, and senders can have their packages or letters delivered without giving their personal information, according to Cainiao.
Senders need to upload information of addressee and mailing addresses via various mobile apps of Alibaba, such as Taobao and Alipay, in advance.
The Zhejiang-based company said the technology, which has received advice and support from local postal sectors and public security departments, can better protect senders' individual privacy, and the whole process of sending packages will be simplified.
Cainiao said the pilot scheme has started in more than 300 logistics stations in eight cities across China, including the cities of Hangzhou, Shenzhen, Chengdu, Fuzhou, Xiamen and Jinan.
The facial recognition technology is expected to be promoted across the country.