Chinese cultural event kicks off in NE Egypt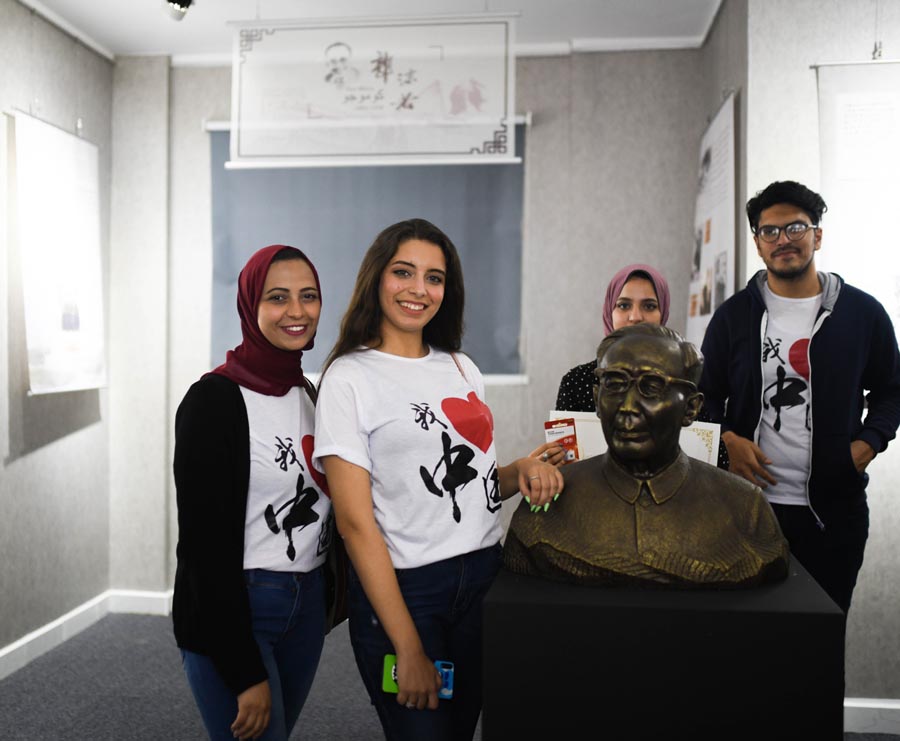 "Guo Moruo Cultural Week" kicked off on Wednesday at the Confucius Institute of Suez Canal University in Ismailia in northeastern Egypt.
The second "Guo Moruo" Chinese Modern Poetry Reading Competition, which is the highlight of the event, was held right after the opening ceremony.
The contesting students came from the Chinese Cultural Center in Cairo and the Confucius institutes and language colleges of nine universities nationwide, including the universities of Cairo, Ain Shams, Al-Azhar, Suez Canal and Fayoum.
The contestants recited modern Chinese poems written by famous Chinese poets like Gu Cheng, Xi Murong, and Shu Ting, winning applause and cheers.