Waltzing to the very best of Austrian culture in Beijing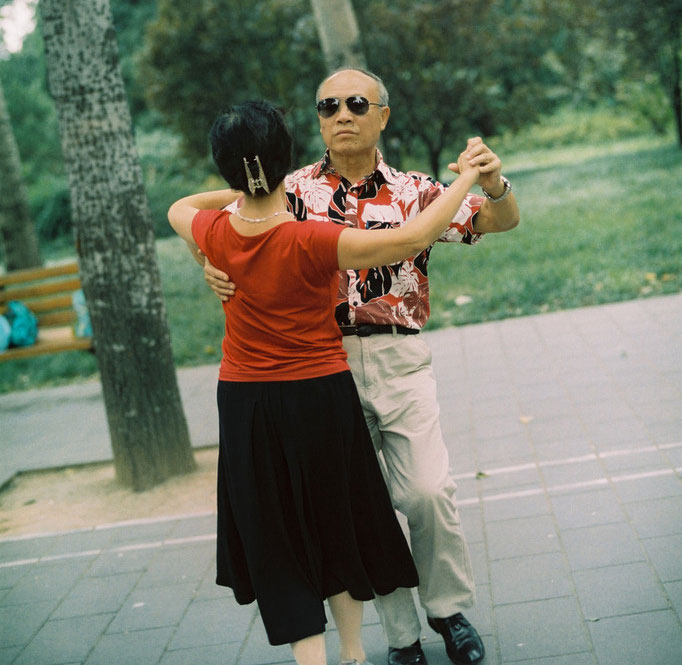 It was a spring evening, 6:15 pm on a Wednesday, when Tang Ying, a woman in her late 60s, left her two-bedroom apartment in southern Beijing.

A 10-minute walk led Tang to an outdoor pavilion in a neighborhood park, where she met a dozen men and women her age. They seemed like old acquaintances, exchanging casual, friendly greetings.
Minutes later and with the help of a portable music player, Strauss's waltz standard The Blue Danube, filled the air. A lanky, gray-haired man held out his hand to Tang, and they, along with their fellow dancers, began to glide across the polished stone floor.
By 7:30 pm, another ten or so dancers had joined, turning the open-air location into something of a ballroom.
The get-together is now part of Tang's daily routine, what she described as "one of the most enjoyable moments of the day".
Like Tang, an increasing number of Chinese people, young and old, have taken up Austria's Viennese waltz – each of them for different reasons.
"My love for the waltz dates to the mid-1980s, when the workers' union at my school organized regular ballroom dance parties at the weekend," said Tang, a retired math teacher. It was at one of these balls that she met the man with whom she would share her life.
Ballroom dancing, with styles including the Viennese waltz, jitterbug, and rumba, was introduced to China in the 1920s in coastal cities, becoming particularly popular in Shanghai and Guangzhou.
It wasn't however until the 1980s that the dancing gained true mass appeal.
For whatever the reason – with anecdotal evidence suggesting that people began paying more attention to exercise since the outbreak of SARS in 2003 – ballroom dancing, the waltz included, has enjoyed a revival in recent years.
In 2007, the Ministry of Education introduced simplified waltz dance steps to primary and middle schools across the country.
Outside schools, the waltz coaching business is booming, with students of all ages paying around 300 yuan, or $44.7, for one-off, one-to-one classes, according to Wu Xue, a ballroom dancing instructor living in Zhengzhou, capital city of Central China's Henan province.
Tang's passion for the waltz was reignited five years ago, when her husband passed away.
"Initially I danced to stave off the pain from the death of my beloved, and then I realized that the waltz helped me stay young even if I was growing old physically."
Like most dancers in the park, Tang has rarely attended formal black-tie waltz balls. Unlike Europe and the US, ballroom dancing, in fact, seldom takes place in actual ballrooms in China.
"I am planning to visit Vienna in the near future, probably in February next year," said Tang, explaining that the waltz's home city celebrates its annual dance festival in January and February, with more than 450 balls taking place.
"I wish I would then have the occasion to dress up in evening gowns and rotate to the tune of waltzes in a ballroom."