Industry report projects huge potential for China's old-age industry
Share - WeChat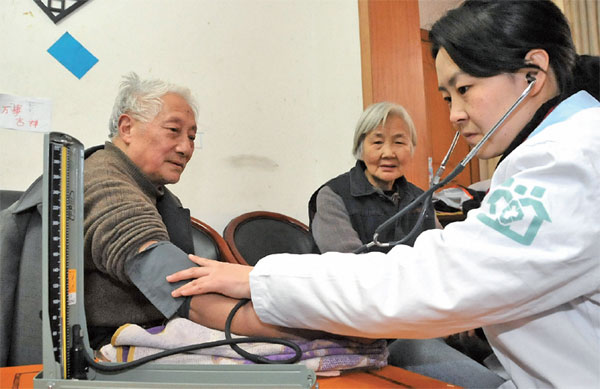 BEIJING - The elderly in China are desperate for better old-age care services, with family support favored by most senior citizens and community-support and nursing homes growing fast, according to an industry report.
To understand the country's old-age care industry, analysts with the Qianzhan Industry Research Institute (QIRI) suggested investors remember the number "9073."
According to the QIRI report, the number offers investors a better clue of the general segmentation of China's elderly care services, as 90 percent of seniors rely on family support, 7 percent on residential community-based care services and 3 percent on nursing homes.
Citing statistics from the National Bureau of Statistics, the report has projected a huge market potential. As of the end of 2018, the total number of Chinese seniors (60 and above) reached 249.49 million, and it is expected to surpass 300 million in 2025.
By the end of 2018, there were only 29,800 registered senior care institutes with 3.982 million beds in the whole country. If 3 percent of seniors live in senior care institutes in 2025, the total number of beds should surpass 9 million by then, the report said.
Some 40.33 million seniors will need door-to-door service in 2020 and the number is expected to further increase to about 58.96 million in 2030. Among them, 25.22 percent need household services, 18.04 percent need nursing services, 13.79 percent need chatting services, and 2.25 percent need legal aid, according to the report.
Meanwhile, the country needs a lot more products for the elderly. According to a survey on urban and rural seniors released in October 2016, some 65.6 percent of seniors used products specially designed for the elderly. Among this consumer group, 46.8 percent of them used presbyopic glasses.
The proportion of false teeth, blood pressure meter and walking stick consumers took up 27 percent, 14.2 percent and 9.3 percent respectively.
Other popular products included blood sugar meters, massage equipment, wheel chairs, hearing-aids and adult diapers, said the report.