China Pacific Insurance accelerates expansion in senior care sector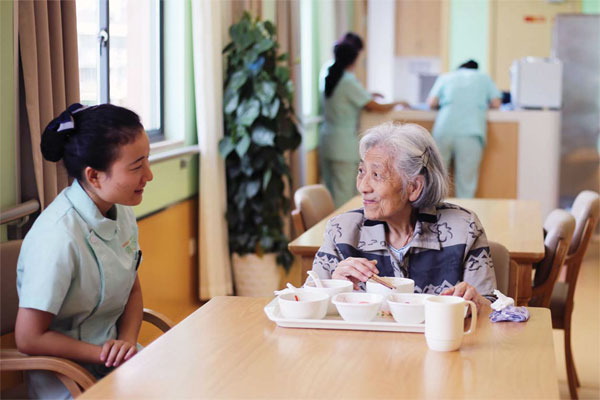 China Pacific Insurance (Group) Co Ltd (CPIC), one of the country's largest insurers, is going to quicken its expansion into the senior care communities, betting on the market potential brought by the country's fast-growing aging population.
The company decided to roll out three product lines tailored to different demands: rehabilitation-focused urban elder care communities, migratory holiday products, and health care-oriented nursing homes in suburban areas, according to the company.
"While Chengdu is expected to see the inner-city senior housing project open to the public this year, a holiday senior living center will hopefully be constructed in Dali in Yunnan province, by 2021," said Wei Lin, general manager of Pacific Insurance Aging Industry Investment Management Co Ltd, at the group's press conference over the weekend. "Following 2019, we will make more attempts to invest in senior housing on the outskirts of major cities, ranging from Shanghai, Hangzhou, Wuhan, Hainan to Xiamen."
"In the next three to five years, CPIC will develop six retirement communities involving 8,000 to 10,000 high-end senior apartments with 10,000 to 12,000 beds," added Wei.
CPIC will build retirement community named Pacific Care Home to cater to different needs of the elderly, including six suburban as well as residential recreation caring projects and several high-end urban healthcare centers equipped with more than 10,000 beds featuring high-quality rehabilitation nursing services.
Other large insurance groups, such as Taikang Life, China Life, Taiping Life and Ping An, are also tapping this sector. According to China's national statistics agency, China will step into moderately aging society in 2025. By then China will have about 3 billion people over the age of 60, or 20 percent of the overall population. Under such a circumstance, developing retirement and senior care industry is bound to be a key opportunity for insurance companies.
Li Jingya and Zhang Haizhi contributed to this story.