Palace Museum holds charity auction for lanterns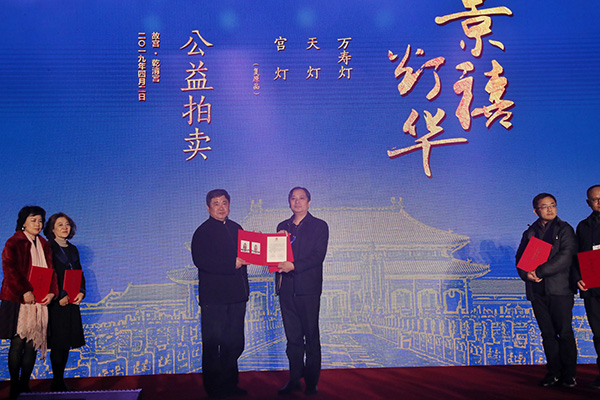 The Palace Museum in Beijing, China's former imperial palace from 1420 to 1911 also known as the Forbidden City, held a charity auction on Tuesday night.
A pair of Sky Lanterns and a pair of Longevity Lanterns, which were made last year for the Spring Festival special exhibition, were auctioned at the event.
The Sky Lanterns were bought for 10.6 million yuan ($1.58 million), while the Longevity Lanterns were bought for 8 million yuan by the same buyer, Bao Jianqiang, a tourism developer from Wuxi, Jiangsu province.
All the money earned from the auction will be used to sponsor several poverty-stricken counties in Shanxi province, the Inner Mongolia autonomous region, and the Guangxi Zhuang autonomous region. No commission was charged by China Guardian Auctions Co. Ltd, which co-organized the event to support the charity program.