Copies of historic Palace Museum royal lanterns sold for 10.6 million yuan at charity auction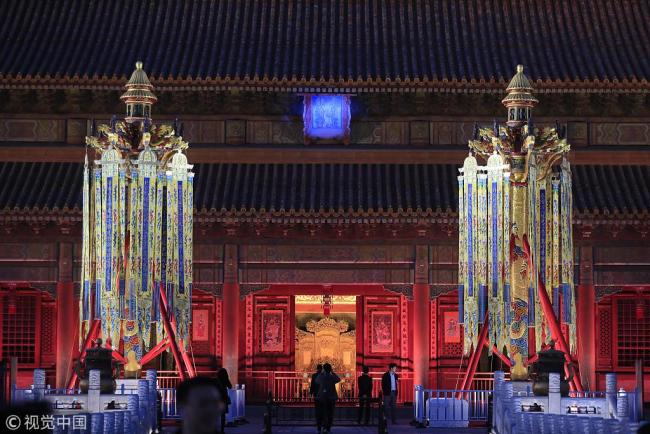 A pair of historically accurate Heavenly Lanterns (tian deng) created by the Palace Museum sold for 10.6 million yuan ($1.58 million) at a charity auction Tuesday.
At the same auction, a pair of Longevity Lanterns (wanshou deng) and five pairs of smaller royal lanterns were sold, according to a Palace Museum press release.
The lanterns were accurate copies based on archives from the Qing Dynasty (1644-1911) and used at the museum's special exhibition for Spring Festival this year.