Ties with Monaco example of solid diplomacy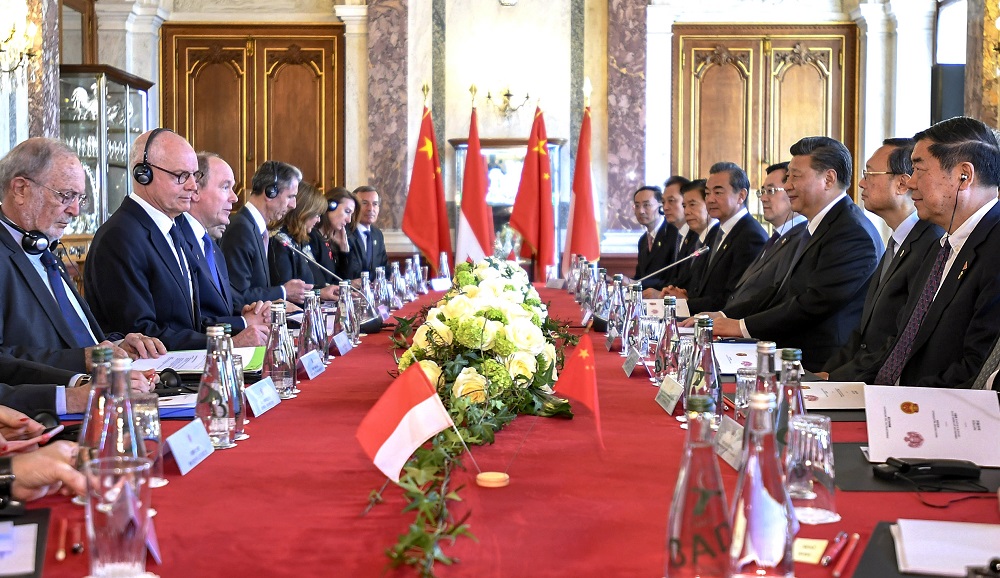 President Xi sees bilateral relations as developing steadily, several areas experiencing more cooperation
China and Monaco have set a fine example of friendly exchanges between countries that are different in size and have different historical and cultural backgrounds and social systems, President Xi Jinping said.
Xi made the remarks in talks with the principality's head of state, Prince Albert II, on Sunday when he made a state visit to the city-state on the Mediterranean coast. Xi's visit marks the first by a Chinese president to the country.
The "historic" visit, as it was described by the host, will help bring China-Monaco ties much closer and create better opportunities for the two sides to expand win-win cooperation in broader fields, observers said.
The two countries have consistently deepened their friendship and cooperation, Mu Yangzi, a researcher of European studies at the China Institutes of Contemporary International Relations, wrote in an article on the website of China Radio International. Xi's visit will inject fresh impetus into bilateral ties, Mu added.
During the talks, Xi said China-Monaco relations are developing steadily, with bilateral practical cooperation keeping pace with the times and taking the lead in China-Europe cooperation in the fields of environmental protection, telecommunications and mobile payment.