Ties with Monaco example of solid diplomacy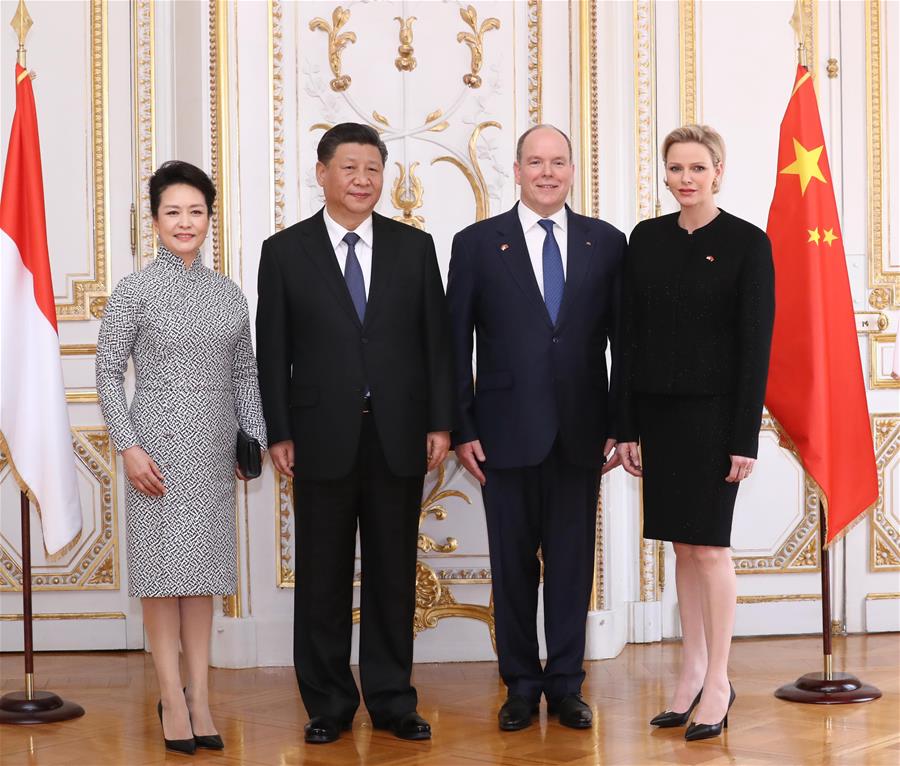 Monaco Telecom signed a memorandum of understanding with Chinese tech giant Huawei in February on a strategic partnership aiming to accelerate deployment of "smart city" services in the country, in line with its Smart Nation project.
In June 2017, Monaco signed an agreement of strategic partnership with Alipay, China's leading third-party online payment platform, to introduce mobile payment to the country's businesses in order to promote a cash-free society.
Xi also said the two countries should follow the right direction of bilateral ties, keep strengthening their traditional friendship and mutual political trust, and enhance coordination in the United Nations and international affairs. He also said he hoped they would uphold openness and deepen win-win cooperation.
China and Monaco should upgrade the level of cooperation on environmental protection, Xi said, adding that China welcomes Monaco to take an active role in international cooperation on jointly building the Belt and Road.