Experts dismiss Feb plunge in bank loans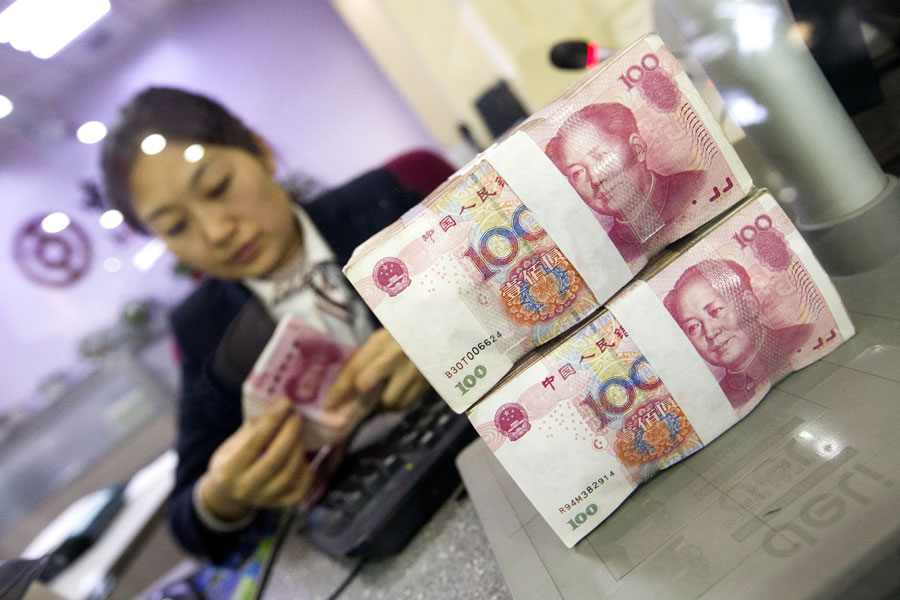 BEIJING - New bank loans in China fell in February mainly due to seasonal factors, but market liquidity will likely stay ample, analysts said.
It is normal for bank loans to fall in February due to Spring Festival, said an official with the People's Bank of China.
"It's more advisable to look at the data of the first two months or even the first quarter," the official said in a statement posted on the central bank's website.
China's new yuan-denominated loans stood at 885.8 billion yuan ($132 billion) in February, a sharp fall from a record 3.23 trillion yuan in January, raising concerns about a further slowdown in the world's second-largest economy.
In the first two months, however, the country's new yuan-denominated loans increased by 374.8 billion yuan year-on-year to hit 4.11 trillion yuan.
Newly added social financing, a measurement of funds that individuals and non-financial firms get from the financial system, stood at 703 billion yuan in February, down 484.7 billion yuan year-on-year.
In the first two months, however, social financing totaled 5.31 trillion yuan, up 1.05 trillion yuan from the same period last year.
"Putting the first two months together, we can see both new loans and social financing have maintained reasonable growth, which continued to bolster the real economy," said Wen Bin, chief researcher of China Minsheng Bank.
At the end of February, outstanding loans to the real economy stood at 139 trillion yuan, up 13.3 percent year-on-year. The total value of outstanding corporate bonds amounted to 20.5 trillion yuan, rising 10.7 percent from a year earlier, the fastest growth since April 2017.
China's banks are expected to increase lending and lower borrowing costs this year, especially for small and private firms vital for growth and job creation.
Premier Li Keqiang pledged in the 2019 Government Work Report the country will reform and refine monetary and credit supply mechanisms, and employ a combination of quantitative and pricing approaches, such as required reserve ratios and interest rates, in a bid to support the real economy.
The central bank has already cut RRR - the amount that banks need to set aside as reserves--five times since 2018, most recently in January.
The country will continue to keep a prudent monetary policy and strengthen counter cyclical adjustments while maintaining market liquidity at a reasonably ample level, Yi Gang, governor of the PBOC, told a news conference on the sidelines of the annual two sessions.
China has set its economic growth target for 2019 at 6-6.5 percent, after reporting a growth of 6.6 percent last year.