Israel's sorting center spotlights China's AliExpress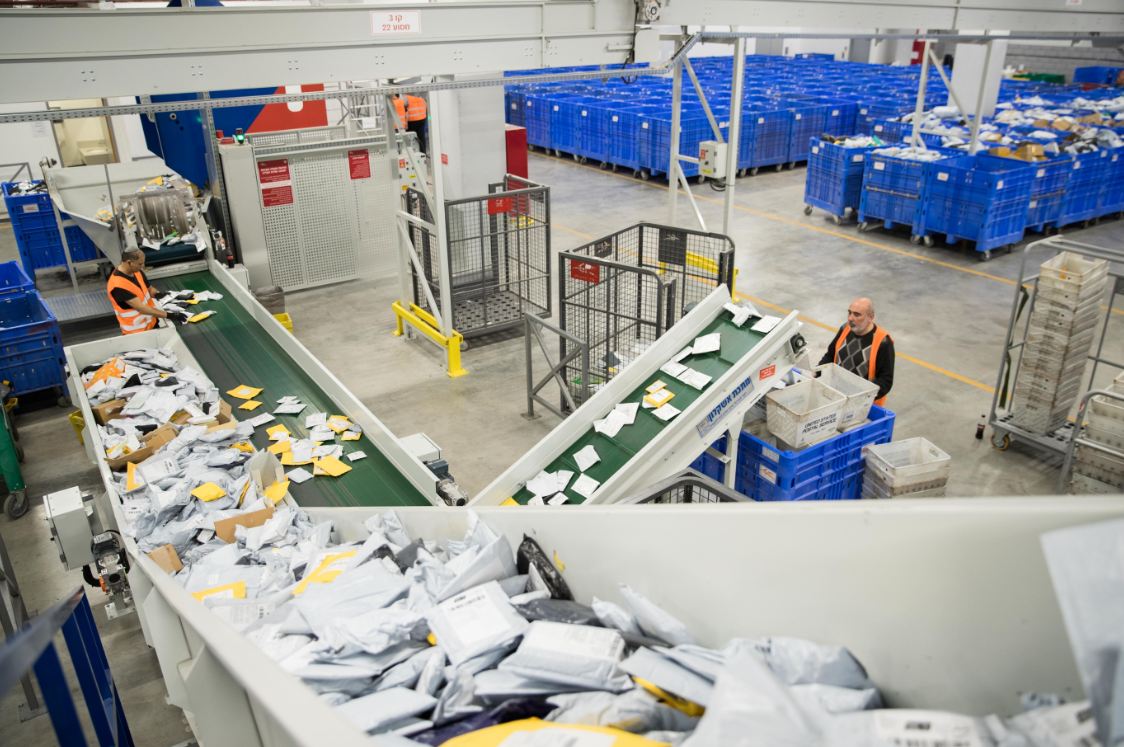 JERUSALEM - Israel Post's largest sorting center, located in the outskirts of Israeli central city of Modi'in, is busy dealing with cross-border online packages every day, about half of which originated from China's AliExpress.
As more and more Israelis are fond of cross-border online shopping, packages arriving in Israel are rising rapidly.
Israel Post data shows that about 65 million cross-border e-commerce packages were delivered in Israel in 2018, and around half of which were orders from AliExpress, which is owned and operated by Alibaba Group in China.
The Modi'in sorting center, put into operation in April 2017, has a total acreage of 13,000 square meters and is about 10 kilometers away from the Tel Aviv Ben Gurion International Airport.
The center now is the biggest site in Israel being responsible for sorting cross-border online packages, most of which are of 2 kilograms or less in weight.
AliExpress is one of the most popular cross-border online shopping platforms for Israelis, said Noy Kedem, vice-president of communication and public affairs in Israel Post.
The Israelis like China's Singles Day (online shopping festival of Nov 11 or "11-11") and they could make about 4 million orders in one day, while Israel has only around 8 million population, said Kedem. "This is the most exciting day and it is like an Israeli holiday."
Singles Day has been repurposed by Chinese e-commerce giant Alibaba as the "Nov 11 Global Shopping Festival". Currently, it is the world's largest online shopping event.
Among Israeli orders, the leading categories include clothing and footwear, housewares, kitchen accessories, gadgets, electronics and computers, vitamins and cosmetics.
In the Modi'in sorting center, packages of different sizes with the tags of "China Post" are seen everywhere.
According to Kedem, packages originating from China's AliExpress are not delivered directly from China to Israel but sent via airports mainly in Europe instead.
That is why, Israelis have to wait for at least two or three weeks, or even longer, said Kedem, adding that it is worth waiting for because goods from China are cheaper and of high quality, and the delivery is free.
There are 14 gates in the Modi'in sorting center. After packages arrive at the center, they are carried by automotive transmission belts and then scanned and sorted according to cities and districts.
The whole process now usually takes two to three hours, said Amos Ben-Atia, director of the Israel Post sorting center at Modi'in. Employees here work from 7 am to 8:30 pm in two shifts, but the trucks work six days a week, 20 hours a day.
With the rapid increase of cross-border online packages, the center will use robots to further improve productivity in the future.
"I love shopping from AliExpress, the same applies to my children," said Aaron Mor, an employee of the center. He said he just ordered a welding mask from China.