Alibaba vows more help for innovators
Share - WeChat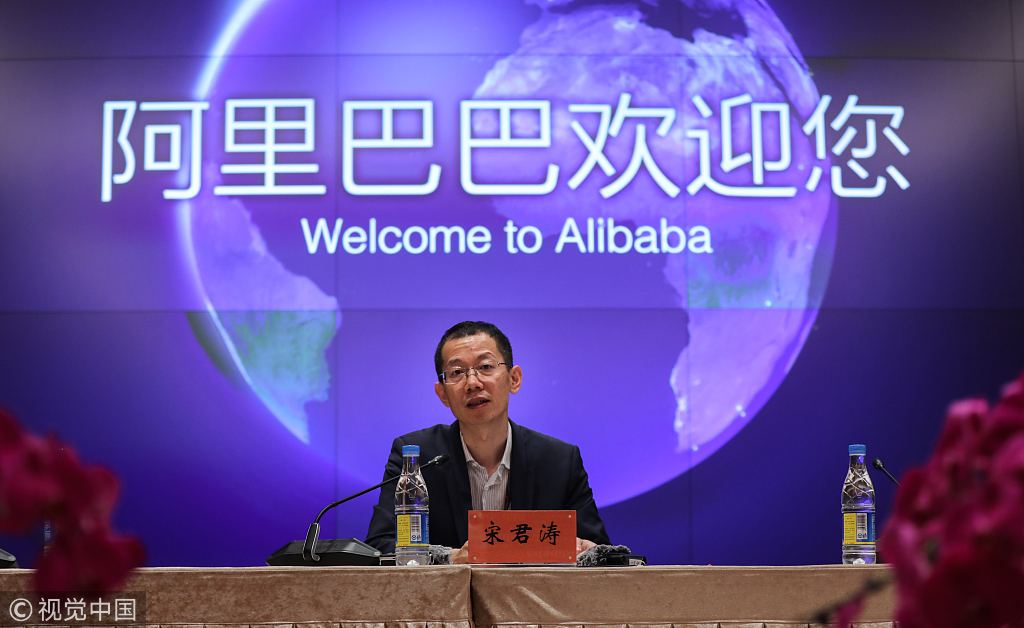 Chinese e-commerce giant Alibaba Group vowed to enable more entrepreneurs in Africa who have ideas and practical knowledge gained from China's innovative businesses to accelerate the development of e-commerce platforms on the continent.
Empowering entrepreneurs from Africa is in line with the company's commitment to support entrepreneurs from Africa and help them to succeed in the digital world, said Song Juntao, vice-president of Alibaba Global Business Group.
The sharing of technologies and access to insights and experience will help cultivate more African talent and young entrepreneurs, which in turn will benefit the company's long-term development in African countries, he said.
Jessica Wang, North China business director of Hays, a global specialist recruitment agency, noted that e-commerce in China has grown rapidly, and Chinese companies are expanding continually with innovative and large-scale projects that can impact the industry.
Companies like Alibaba have become global names, Wang said.
The company has been holding intensive training sessions for African entrepreneurs on e-commerce innovations in recent years-for example, its Global E-commerce Talent program for university teachers, which was launched by the company's business school in Rwanda last month. It was the first time the program had been offered in Africa.
As part of the company's commitment to support education and e-commerce on the continent, the program aims to deepen the understanding of the e-commerce industry among Rwandan university teachers and to train individuals to compete in the digital economy. To date, 52 African entrepreneurs from 14 African countries have participated in the fellowship.
The company has also launched a new initiative-the Netpreneur Prize-for African entrepreneurs in South Africa. It aims to build a community of 100 young African entrepreneurs by 2030 who will receive grants totaling $10 million.
AliExpress is currently available to anyone with an internet connection in many African countries, while the company also facilitates African exports to China.
Since Alibaba entered the African market, more than 4.2 million African customers have purchased Chinese products through AliExpress.
In South Africa alone, some 100,000 residents purchased Chinese products through AliExpress in 2017, with the revenue witnessing year-on-year growth of 32 percent and order volume growing 48 percent.
Clothing, wigs, automobiles, motorbikes, sports products, computers, mobile phones, jewelry and health products are among the top purchases, it said.
Tmall, an online shopping platform of Alibaba, now sees orders from countries including Morocco, Egypt, Algeria, Mauritius and South Africa, covering sectors including maternity and infant products, cosmetics, household items, hiking, home and textile products and healthcare products.
African drums, Moroccan hair conditioner, black tea soap, football jerseys from Algeria and stuffed elephant toys have been well received by Chinese customers.